A green light for this ultra-performance running tank
Although like anyone, in an ideal world I would choose to look devastatingly beautiful while running, the truth of the matter is that I rarely achieve anything close to that ideal, and in fact, the distance is usually inversely proportional to how photogenic I look. 
And honestly, that is fine. I don't run to look a certain way, but to feel a certain way, and when I'm running, the last thing I want to get distracted with is the fit or feel of my apparel. The new Ventilate 2.0 Tank is made of a material comprising ACTIBREEZE™ technology - an advanced breathability feature to help keep me cool and comfortable, perfect for warmer conditions. I actually wore this fabric on a recent ultramarathon race and then again the following week for a trail race - both times I felt super comfortable, thanks to the large slits either side that make it feel even lighter and more breathable.
I also like that it's not a crop top and has a flattering shape - some of us like bread, thank you very much. I personally dislike the feeling of tops that ride up when I'm wearing a trail vest, so this ticks the boxes for me, not least because of that gorgeous green colour, an aesthetic as well as psychological lift - we all need a bit of help at kilometer 45, right?
written by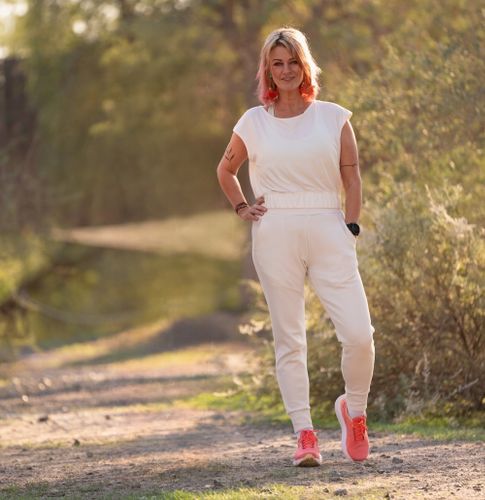 Jola Chudy
Communications & Media Consultant from Dubai



Coach: Lee Harris - Running. Rory Buck - Triathlon
My Disciplines