Do you want to join the most dynamic and inclusive sports ambassadorship program in the world? Read on – our Middle East team is growing!
Hello, and thanks for stopping by. My name is Jola Chudy and I am an ASICS FrontRunner and the Community Manager for ASICS in the Middle East. I live in Dubai with my young son and own a communications agency, which I run alongside my work with ASICS, a brand whose values I've aligned with professionally and with great passion since 2021.
What is an ASICS FrontRunner?
ASICS FrontRunner team members are true ambassadors of movement. We believe that movement leads to a happier & healthier life, no matter how you move, as long as you do, you will experience a Sound Mind in a Sound Body. At ASICS, we believe every one of us can make a difference. And so, when you become an ASICS ambassador, you join a team that is working together to bring about positive change through movement – running, but also triathlon, padel, tennis, OCR and more.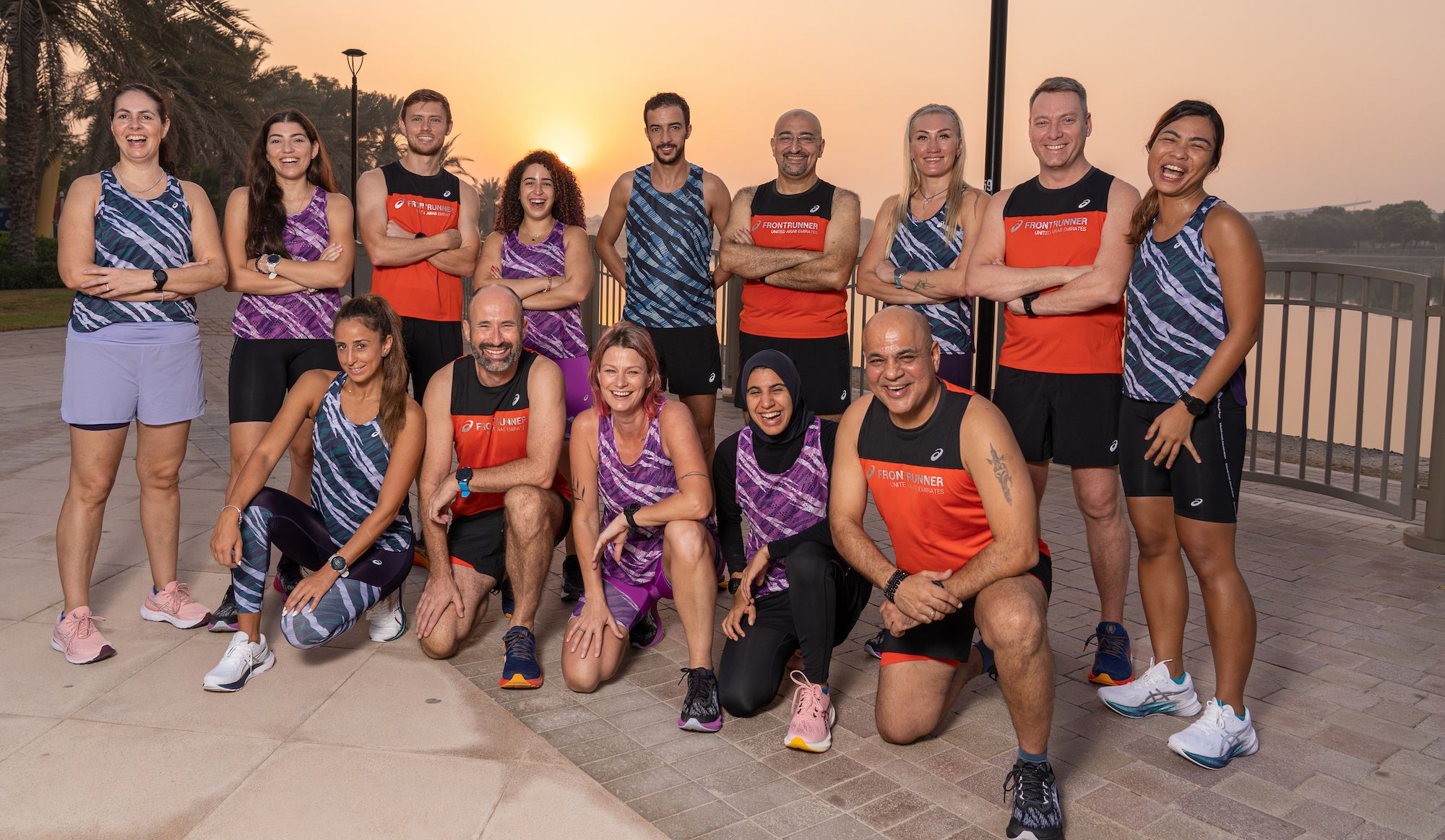 Diverse and dynamic
From beginners to elite marathon runners, ultra runners, obstacle course racers and triathletes - what unites us is the love for sports, and a passion for sharing that love through our personal platforms and conduct within communities – as run club leaders, inspiring enthusiasts and those who live (and run!) by example. Our team is a truly diverse group of people from different backgrounds who come in all shapes and sizes, age groups and from myriad cultural backgrounds. Our Middle East team includes runners from India, the UK, and across the GCC and beyond. We have a superfast Kenyan, a skydiving Byelorussian, a maths professor, several coaches, and in 2022 we expanded into Saudi Arabia and Qatar, joining Kuwait and UAE as the countries we currently represent in the Middle East.
Our mandate
We seek to support those around us to achieve their potential – our famous motto 'a sound mind in a sound body' encapsulating this belief. We aren't a reward program for running performance alone – our team comprises runners whose passion for running inspires and uplifts those around them. ASICS is about opening up the benefits of movement to everyone, regardless of their ability or athletic experience. It's something I relate to very closely.

My running story
I started running relatively late in life at 40, and discovered a world of sports, community and adventure that I had always thought was only for ultra-fit people who excelled at sports right from school age. A year or so into my fitness and running journey, which I had been sharing on social media alongside my job as a fashion editor, I was invited to apply to ASICS. At the time I didn't really even think of myself as a runner! Since then, I have completed an Ironman 70.3 and several ultra-marathons. At 45, my fitness gives me energy, focus, confidence and strength. I have met many wonderful people from all walks of life who share my passion and I even changed careers. My entire mindset has changed and I feel empowered by what endurance sports has taught me. I'm fond of repeating 'if I can do it, anyone can.'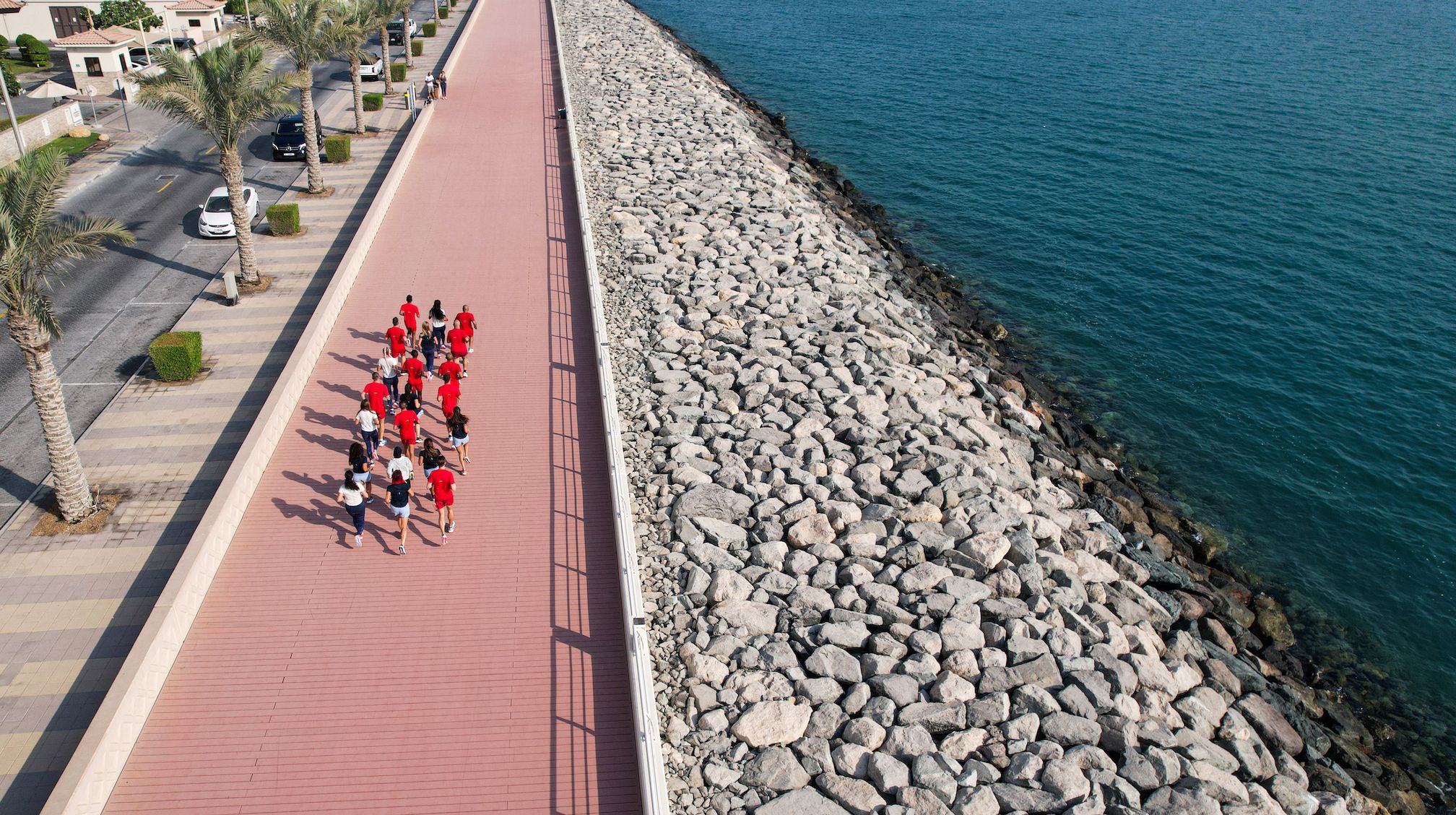 ASICS heritage
In 1949, in post-war Japan, ASICS founder, Kihachiro Onitsuka saw that sport and movement has the power to lift spirits, project positivity, and propel people and whole communities forward. That purpose is still relevant today. ASICS is an acronym. It stands for the Latin phrase Anima Sana in Corpore Sano, or 'Sound Mind in a Sound Body.' The ASICS FrontRunner project started in 2010 in Germany. Since then, it has become a global community. ​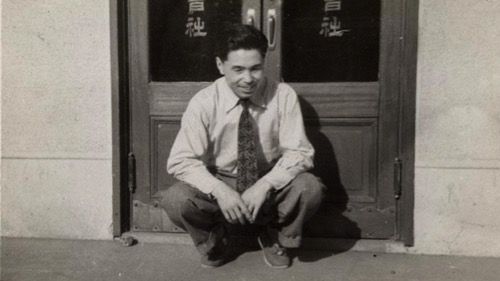 What FrontRunner members do
As an ambassador of ASICS, FrontRunner members play an important role in sharing our purpose through movement and encouraging positive change in others. You do this by posting on your social media platforms and writing and creating content, as well as attending team days, events and being a part of your community representing the brand in various ways. Our members appear on television, in magazines and have access to races and exclusive events around the world. You are part of a very special group of people and we support you to share these stories and continue your running journey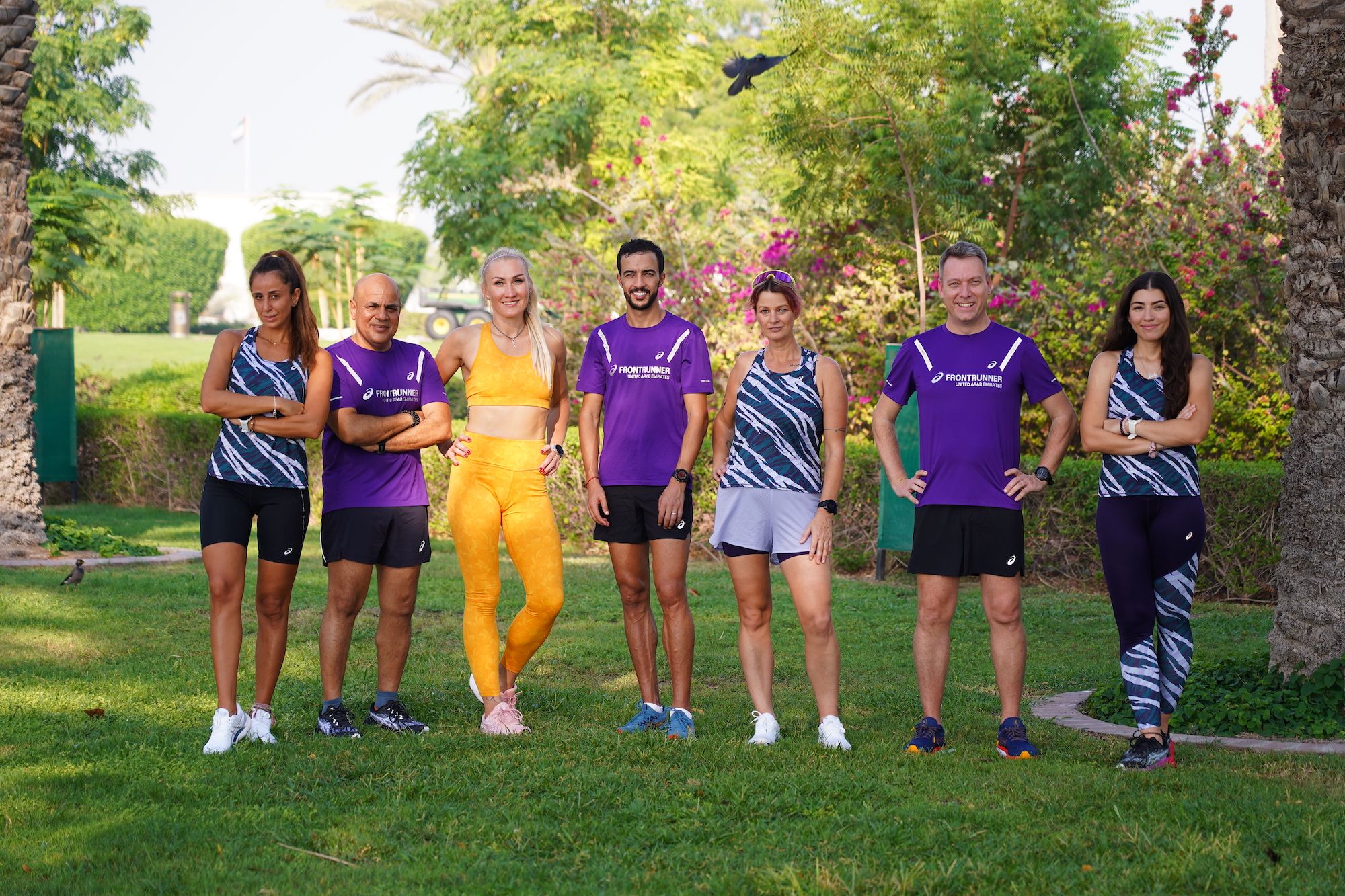 In 2023 our ASICS FrontRunner team will continue to get the world moving in over 30 countries across the world with more than 750 runners.
If you'd like to join ASICS FrontRunner in the Middle East, follow @asicsme and @asicsfrontrunner and keep an eye out there, on our Facebook pages and this site for more information. The application phase starts on February 20.
written by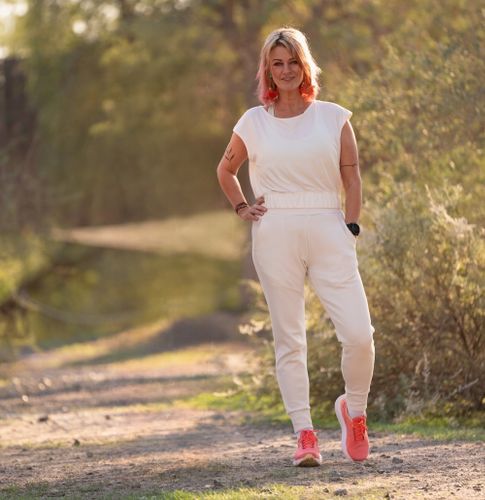 Jola Chudy
Communications & Media Consultant from Dubai



Coach: Lee Harris - Running. Rory Buck - Triathlon
My Disciplines