The ASICS Noosa TRI continues to be a one-shoe-fits-all winner
Although the first thing you'll notice about the NOOSA TRI 14 shoe is undoubtedly the jaunty rainbow colors - the shoe looks as if somebody dipped and swiped a paintbrush dipped in a pot of rainbow across it from toe to heel - the second thing you'll notice is how comfortable the shoe is. 

Its super lightweight construction, efficient and bouncy ride make it a workhorse of a shoe. Short sprints, longer runs, and throwing on with a pair of jeans for a quick weekend look - it ticks all the boxes in both the style and substance stakes.

What I particularly love about these shoes is the subtle support it delivers courtesy of the Guidesole tech that helps minimize ankle flexion, with the ergonomic curved design supporting energy conservation and delivering a satisfyingly natural and easy forward roll.

I'm particularly fond of NOOSA TRI as it was the model of shoes I consider that I 'learned to run in', working on eradicating that unseemly heelstrike and getting to know a whole ton of science and mechanics about what solid running actually entails. I'm still learning, and luckily, I have a couple of variations of Noosa in which to do so. After all, they say life is a journey and you never get to the end of the rainbow. Fine with me. 
written by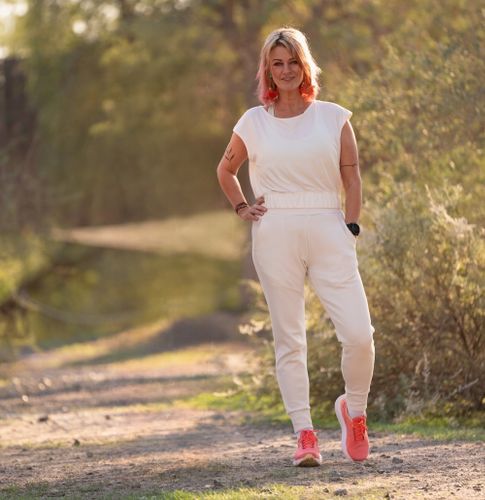 Jola Chudy
Communications & Media Consultant from Dubai



Coach: Lee Harris - Running. Rory Buck - Triathlon
My Disciplines