I joined a team of running ambassadors and the experience enriched my life, not just my running shoe collection
I almost didn't become an ASICS FrontRunner.
I almost died in a car crash.
One eventuality would have led to me leading a very different life, and one, well, no life at at all.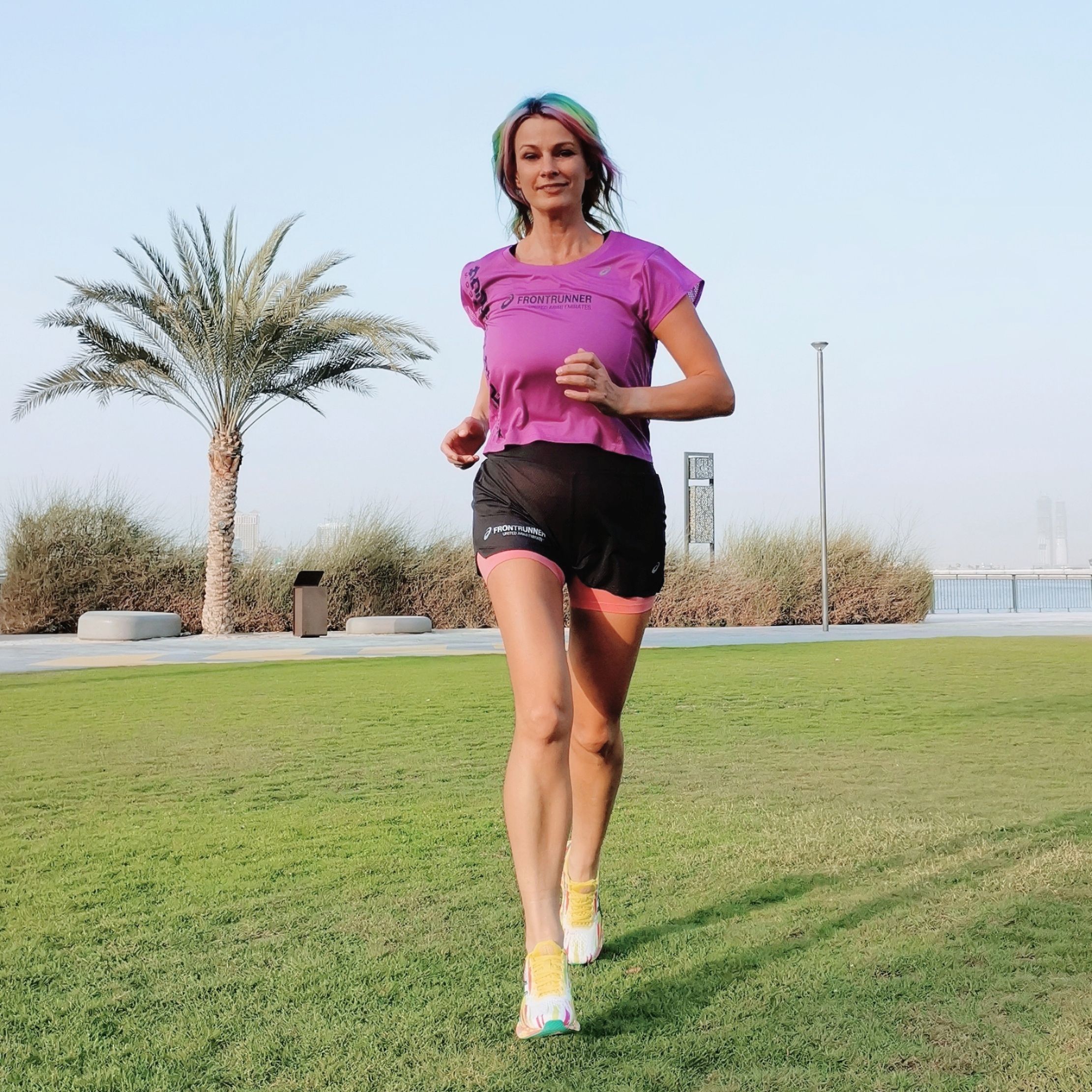 I wasn't always a runner. I was a designer, a fashion writer on front rows, I was an editor-in-chief managing multiple publications, but like many highly driven career people, I had reached a point where work that used to bring me meaning and a sense of purpose no longer did either. Being under-appreciated had dented my confidence. I lost my rainbow, and I think for a little while, myself.

Then I found trail running, and it brought me a much-needed sense of achievement and challenge that was missing from my life. The distances and challenges built up, and I eventually ran my first ultramarathon, the Al Marmoom 50km sand ultra, placing 4th female during a race where temperatures hit the mid-40s and almost half the participants pulled out due to the infernal, unrelenting heat.

Trail running, when I wasn't wilting beneath a sweltering desert sun wondering what exactly was wrong with me, brought me peace. A chance to think, to reset my anxious mind, and to allow myself grace. I've written a lot about why I'm so passionate about movement being an incredibly powerful tonic for mental wellbeing, and why being in the natural rhythms and patterns of nature is so important when we are overwhelmed on a daily basis by far more information than our brains have really evolved to process. And that's because I have benefitted from it first-hand. If you're ever feeling a bit lost, adding some outdoor movement to your life can be a powerful first step to change. (Ultras on sands are not necessary)

On this particular evening, as the sun was setting, I headed out to the mountains with a friend for a night trail run. Unfortunately just a few minutes from our destination, a car next to us lost control and veered into our lane, resulting in a high-speed crash that wrecked both cars, but miraculously killed no one. As we emerged, blinking and bruised from the wreckage, the last thing on my mind then, and in the days that followed, was my ASICS FrontRunner application.

When I found out I'd been selected, I was navigating the legal system, having resolutely refused to accept blame for the accident. With a case rumbling along in the high court, I was a bag of anxiety and nerves, so the news that I was now also a FrontRunner took some time to register.

But it did, and as I grew to understand the brand, and my surprising new role as a running ambassador, something else started to unfurl.In the ensuing year, my belonging to this very special running community became the background against which I slowly changed my life.

When I successfully applied to be the group's community manager, leading a diverse group of strong, talented individuals, the role gave me a confidence boost and reminded me of things I hadn't felt in a while: ambitious, driven, capable. Feeling like you have a purpose is empowering! I decided 'now or never'. I quit my job, ended a relationship I had outgrown and started my own consultancy, which then grew so fast, I ironically had to reduce the amount of running I was doing (everything is temporary). Sitting on front rows in Milan years ago, I never imagined I'd one day get excited over running shoes, but there you go, life can be weird and wonderful in how it surprises you.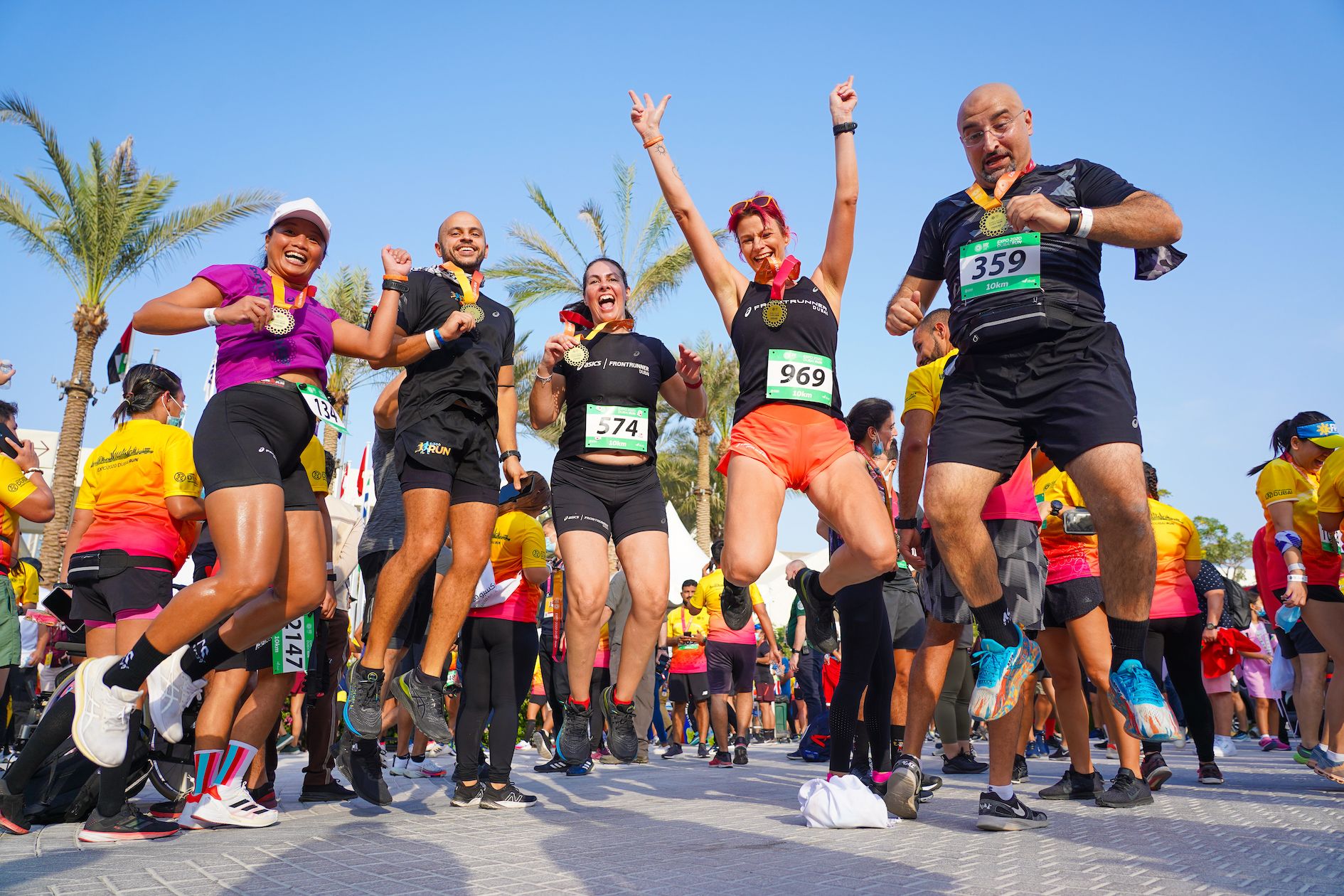 I love working with a team of runners who are supportive of other runners and whose diverse skills are inspiring. They've encouraged me and given me valuable insights into running and beyond, and I've also experienced the incredibly rewarding feeling of sharing my own experience and insights. I got a renewed sense of purpose and I love that the skills I honed over decades working in media are being put to use in new and dynamic ways. Of course, the ASICS shoes and kit is amazing, but I think everyone that really loves the group knows that's almost incidental to the real value of being a FrontRunner. And as for the car crash, well, the judge ended up agreeing with me and the other party was fined. We FrontRunners are a force to be reckoned with! 

Applications for ASICS FrontRunner UAE, Kuwait, Qatar and Saudi Arabia begin February 7. Please follow Intagram @asicsme @asicsfrontrunner for the latest information on how to join our team.
written by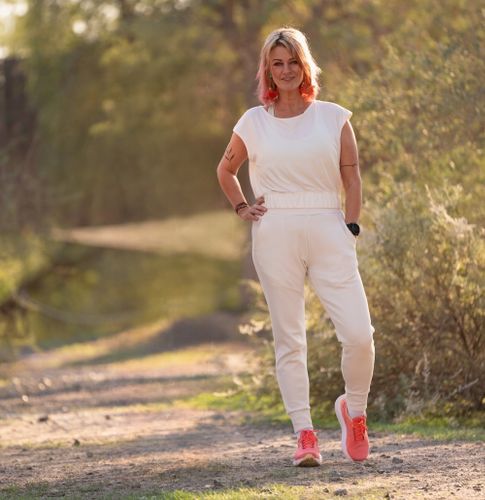 Jola Chudy
Communications & Media Consultant from Dubai



Coach: Lee Harris - Running. Rory Buck - Triathlon
My Disciplines