The much-awaited ASICS NovaBlast 2 unites serious technology, style and design. It's a supercar for your feet.
When the ASICS Novablast was launched last year, it was an instant hit, so I think a lot of ASICS fans including myself have been eager to see what version 2.0 would bring. Having finally had the chance to slip my feet into a pair recently,  the short answer is a satisfying amount of cushion and bounce. 

The brainboxes at ASICS' research and development HQ have clearly lavished a serious amount of design and technical savvy on creating this shoe -- it feels very, very considered, and honestly, it's hard for me to fault. The fit feels instantly good - the right width that 'fits correctly', and extra points that the toe area is generous enough to allow me to splay my toes a little inside the shoe - this magnifies the feeling of stability that's already there thanks to the foam that extends a little outside the silhouette of the upper. I can imagine those with slightly wobbly ankles feeling particularly reassured. For me, a neutral runner, I just feel really connected to the road.

Inspired by trampolines, the structured and angular foam on the heel is complimented by a cushioned and accommodating upper; this isn't the tight, minimalistic supercar feel of say, the Magic Speed, or the more robust roadworthiness of the Gel Kayano. But there is real comfort and support alongside the bouncy, propelling power of the shoe thanks to that super FlyteFoam Blast. The name belies the serious weight of scientific research behind this proprietary material - if you suddenly see rockets going into space a little faster and space crew wearing ASICS well, I'm just saying it might not be a coincidence.

The Novablast 2 also sounds RIGHT when your midfoot hits the pavement - a satisfying, springy, fresh 'thwack!' that affirms your form and energy return mechanics are on point. 

As usual of course, it's available in a smorgasbord of colours - I'm slightly jealous of the men's colourway in icy blue, but as we know, ASICS lavishes bespoke care on designing men's and women's shoes to reflect our muscular skeletal variances, so I shall remain content with my monochrome edition and to be honest, I'll probably be buying a second pair as I only want to run in these now.

If you've got a spring in your step, that's usually a sign that things are going well, and if you need a spring in your step, well, you could do a lot worse than this exceptional running shoe. 

written by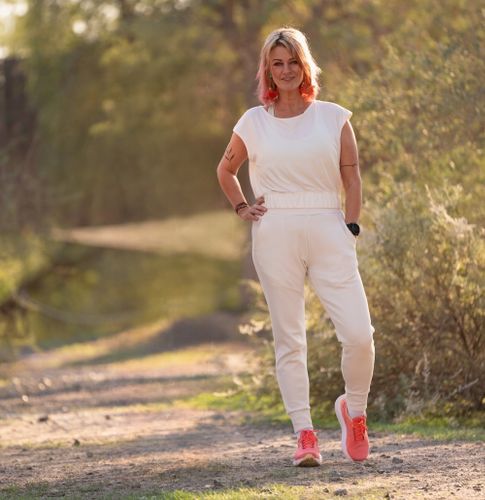 Jola Chudy
Communications & Media Consultant from Dubai



Coach: Lee Harris - Running. Rory Buck - Triathlon
My Disciplines