Seeing ASICS 'tiger stripes' a lot? We're all 'wild' about Wild Camo
It's perhaps a little unusual to review a pattern rather than a specific piece of apparel, but the Wild Camo pattern that ASICS has applied to an array of its apparel in recent seasons (and there's more to come!) has been a runaway hit. It's a distinctive and instantly recognizable pattern, that appears on both men's and women's apparel (tops and shorts and leggings - hurrah!) but it's also proven to be surprisingly popular with so many runners who usually err on the side of conservative styles and colors when it comes to their attire. If you scrolled my instagram you might even be forgiven for thinking I only have one or two tops, such is the frequency with which I have picked these 'favorite' tops to wear.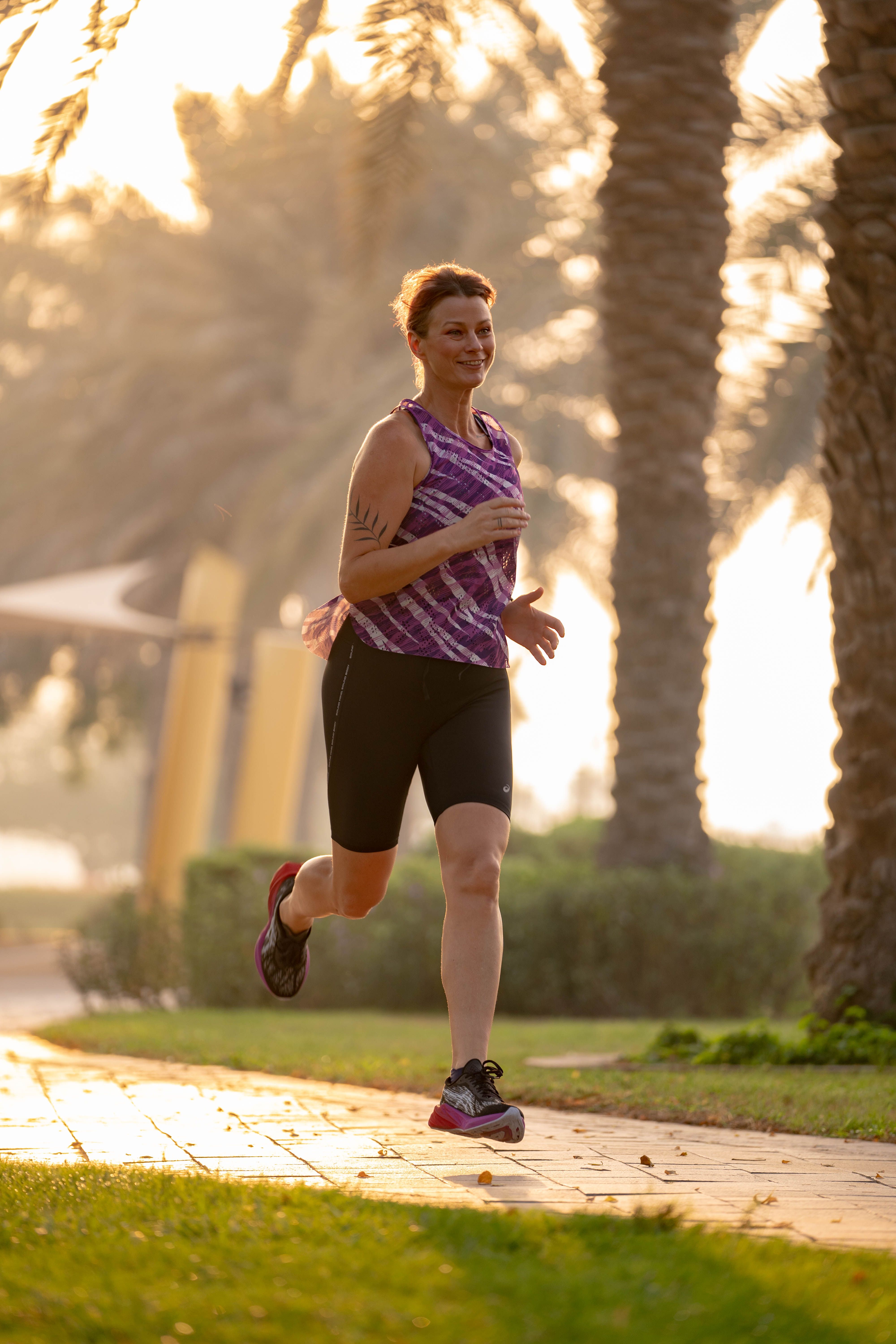 I have one in the ASICS proprietary ventilate fabric, which is a material whose tiny mesh-like hole construction allows for superlative breathability and wicking. I also have the sleeveless tank pictured here, that I have worn perhaps more than any item of clothing in 2022. From the perfect cut (I always feel great wearing it) to the moisture-wicking properties and quick-drying fabric, it's my absolute fave. After all, if you're going to do difficult things like running long, you want to look and feel comfortable, and this top has been my go-to training top this season. I know that a leopard doesn't change its spots, but I can't wait to see what colors ASICS interprets the tiger stripes in next season. Wild Camo, it's been wild.
written by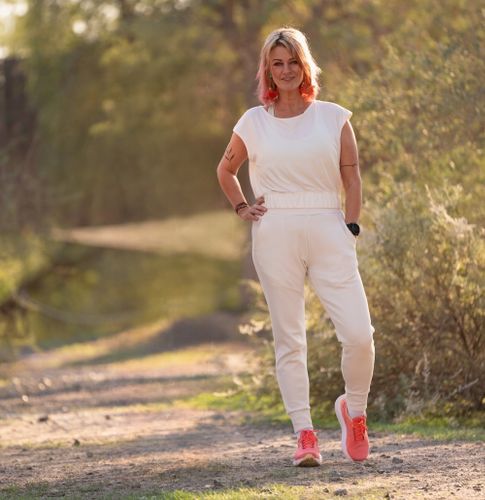 Jola Chudy
Communications & Media Consultant from Dubai



Coach: Lee Harris - Running. Rory Buck - Triathlon
My Disciplines