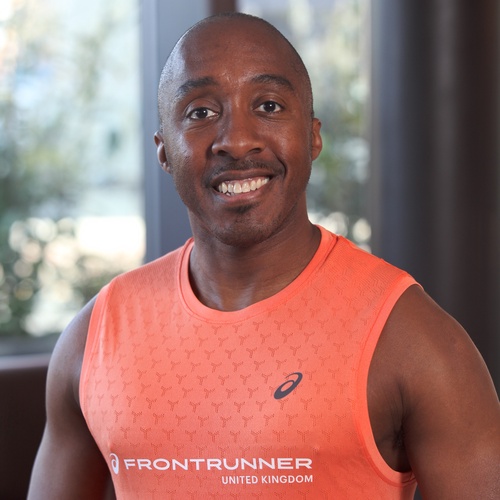 Rey Smart
Personal Trainer from London
MY DISCIPLINES
ABOUT ME
I am passionate about fitness, running, motivating others and coaching them to reach their goals. My first race was in 2013. I have led the weekly Wembley ASICS Run Group for over 6 years. In 2018 my first RunFit Tour saw me participate in 20 races, 4 obstacle courses, run 269 miles and travel over 24,850 miles. In 2019 I toured again and ran 21 races across 6 countries, covering 310 miles and travelling 24,236. I am excited for 2023.
MY BIGGEST ACHIEVEMENTS
6 days after completing the Valencia Marathon in 3:46 I ran the Run Barbados Marathon Weekend. Only a couple of hours after I got off the flight I ran a mile. The next day I ran 10k and then the following morning I ran a marathon. I survived the 30 degree heat to complete the Run Barbados Gold Challenge.
MY PERSONAL RECORDS
RECORD half marathon
01:33:32
MY NEXT GOALS AND PROJECTS
I am looking forward to continuing the RunFit Tour through 2023 with runs scheduled in France and one scheduled in the Caribbean at the end of the year.
CHECK OUT MY SPOTIFY PLAYLIST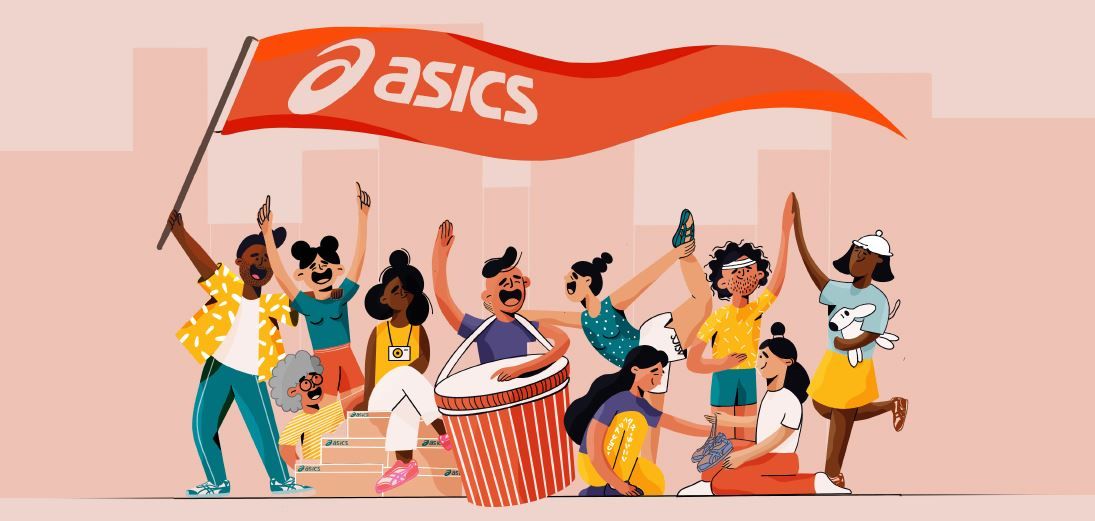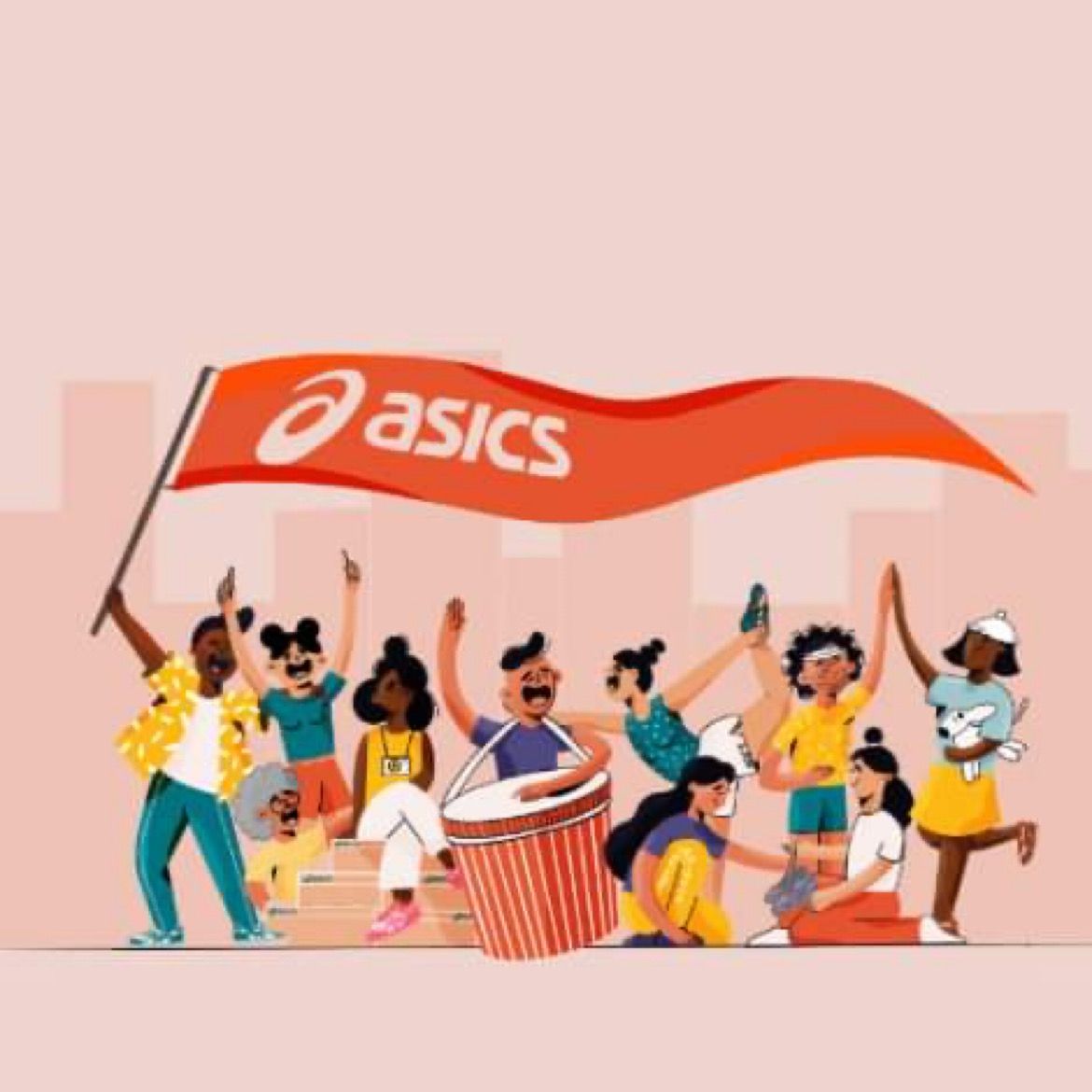 RECENT & UPCOMING EVENTS
| Date | Event | Discipline | Age group | Time |
| --- | --- | --- | --- | --- |
| 10.02.2019 | Barcelona Half Marathon | Running | | 01:35:38 |
| 10.03.2019 | Semi Marathon Paris | Running | | 01:51:32 |
| 24.03.2019 | Montpellier Marathon | Running | | 03:47:06 |
| 14.04.2019 | Paris Marathon | Running | | 03:42:28 |
| 28.04.2019 | London Marathon | Running | | 03:57:48 |
| 12.05.2019 | Run My City Paris | Running | | |
| 31.05.2019 | Stockholm High Five 5k | Running | | 00:23:42 |
| 01.06.2019 | Stockholm Marathon | Running | | 4:14:57 |
| 09.06.2019 | Paris 10k | Running | | 00:43:16 |
| 21.07.2019 | ASICS London 10k | Running | | 44:20 |
| 15.09.2019 | Harrow Half Marathon | Running | | 1:48:32 |
| 29.09.2019 | Paris Versailles | Running | | 1:20:57 |
| 13.10.2019 | 20km de Paris | Running | | 1:32:04 |
| 20.10.2019 | Toulouse Metropole Marathon | Running | | 1:34:02 |
| 27.10.2019 | Frankfurt Marathon | Running | | 3:46:31 |
| 03.11.2019 | Nice Cannes Marathon | Running | | 4:18:18 |
| 10.11.2019 | Athens Authentic Marathon | Running | | 4:32:01 |
| 17.11.2019 | Fulham 10k | Running | | 00:42:35 |
| 06.12.2019 | Run Barbados Mile | Running | | 06:25:5 |
| 07.12.2019 | Run Barbados 5km | Running | | 22:10 |
| 08.12.2019 | Run Barbados Marathon | Running | | 04:30:14 |
| 25.07.2021 | ASICS London 10k | Running | | 00:52:03 |
| 26.09.2021 | Hackney Half | Running | | 01:52:09 |
| 26.09.2021 | Hackney Half | Running | | 00:52:03 |
| 17.10.2021 | Oxford Half Marathon | Running | | 01:43:23 |
| 17.10.2021 | Oxford Half Marathon | Running | | 01:43:23 |
| 01.05.2022 | Westminster Mile | Running | | 00:06:40 |
| 01.05.2022 | Westminster Mile | Running | | 00:06:40 |
| 02.05.2022 | Vitality 10K | Running | | 00:48:03 |
| 02.05.2022 | Vitality 10K | Running | | 00:48:03 |
| 21.05.2022 | Hackney Half Marathon | Running | | 01:51:57 |
| 10.07.2022 | ASICS London 10k | Running | | 00:53:07 |
| 30.10.2022 | Nice Cannes Marathon | Running | | 3:42:06 |
| 10.12.2022 | Run Barbados 5k | Running | | 00:23:08 |
| 11.12.2022 | Run Barbados Marathon | Running | | 04:15:18 |
| 05.03.2023 | Semi Marathon de Paris | Running | | 1:35:38 |
| 12.03.2023 | Cyprus Marathon | Running | | 03:37:48 |
| 12.03.2023 | Cyprus Marathon | Running | | 03:37:48 |
| 19.03.2023 | Montpellier Marathon | Running | | 03:28:03 |
| 19.03.2023 | Montpellier Marathon | Running | | 03:28:03 |
| 02.04.2023 | Paris Marathon | Running | | 03:49:46 |
| 02.04.2023 | Paris Marathon | Running | | 03:49:46 |
| 17.06.2023 | Orange Night Run (Paris) | Running | | |
| 18.06.2023 | Foulées du 12ème (Paris) | Running | | 00:48:56 |
| 09.07.2023 | ASICS London 10k | Running | | |
MY FAVOURITE ASICS PRODUCTS