"Yom Kippur" is a significant Jewish holiday known as the Day of Atonement. It is a solemn day of fasting and repentance, where individuals reflect on their actions and seek forgiveness. As sports enthusiasts, we have quite a few sins to think about
גירסא בעברית - יום כיפור
"Yom Kippur" is a significant Jewish holiday known as the Day of Atonement. It is a solemn day of fasting and repentance, where individuals reflect on their actions and seek forgiveness.
As sports enthusiasts, we have quite a few sins to think about:
"Jealousy – In the era of social networks, we are constantly exposed to the successes of others. It is necessary to understand that each of us is subject to different constraints in terms of time or budget. There are people more talented or determined than us. The important thing is to enjoy what we do without comparing ourselves to others."
"Settled – There's nothing like routine... fixed hours, familiar routes, the same friends. But in order to progress, it's important that we know how to adapt to changing conditions, try different training sessions, explore different frameworks, and in the end, perhaps even discover that we enjoy it."
"Laziness – It's a bit hard to call people who wake up at 4 in the morning to go for a run lazy, but laziness manifests itself in neglecting recovery, whether it's quality and sufficient sleep, healthy eating, performing strength/flexibility exercises, or any other activity that will keep us healthier."
"Arrogance – Despite the abundance of available information and the importance of self-learning, we don't know 'everything.' Receiving professional guidance at the right time and in the right dosage is the right way to gain more knowledge that will enable us to train and compete better."
"Self-Centeredness – As much as sports and our personal achievements fulfill us, we must not forget the correct priorities in life – family, friends, work; they all need to take a higher priority than engagement in sports, no matter how challenging the goal we've set for ourselves is. A supportive environment is essential for sustaining long-term involvement in sports."
נכתב על ידי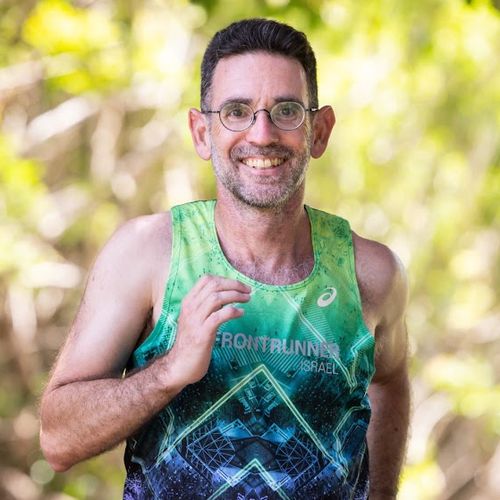 חנן יוסף Hanan Joseph
ראש צוות פיתוח תוכנה ומאמן ריצה from Ganey Tikva - ISRAEL


מועדון: Tri Hard
מאמן: גל תיכון
הדיסציפלינות שלי