Cine suntem
We are the ASICS FrontRunner Community, and we want to share our passion for movement. We believe the benefits of movement go beyone the body.
Together with our global community, we want to help everyone achieve
'A Sound Mind in A Sound Body' - the principle ASICS was founded on in 1949.
To us, Nothing feels better than moving with ASICS. Together, we can get the world moving and help others experience the positive impact of movement on the body and mind.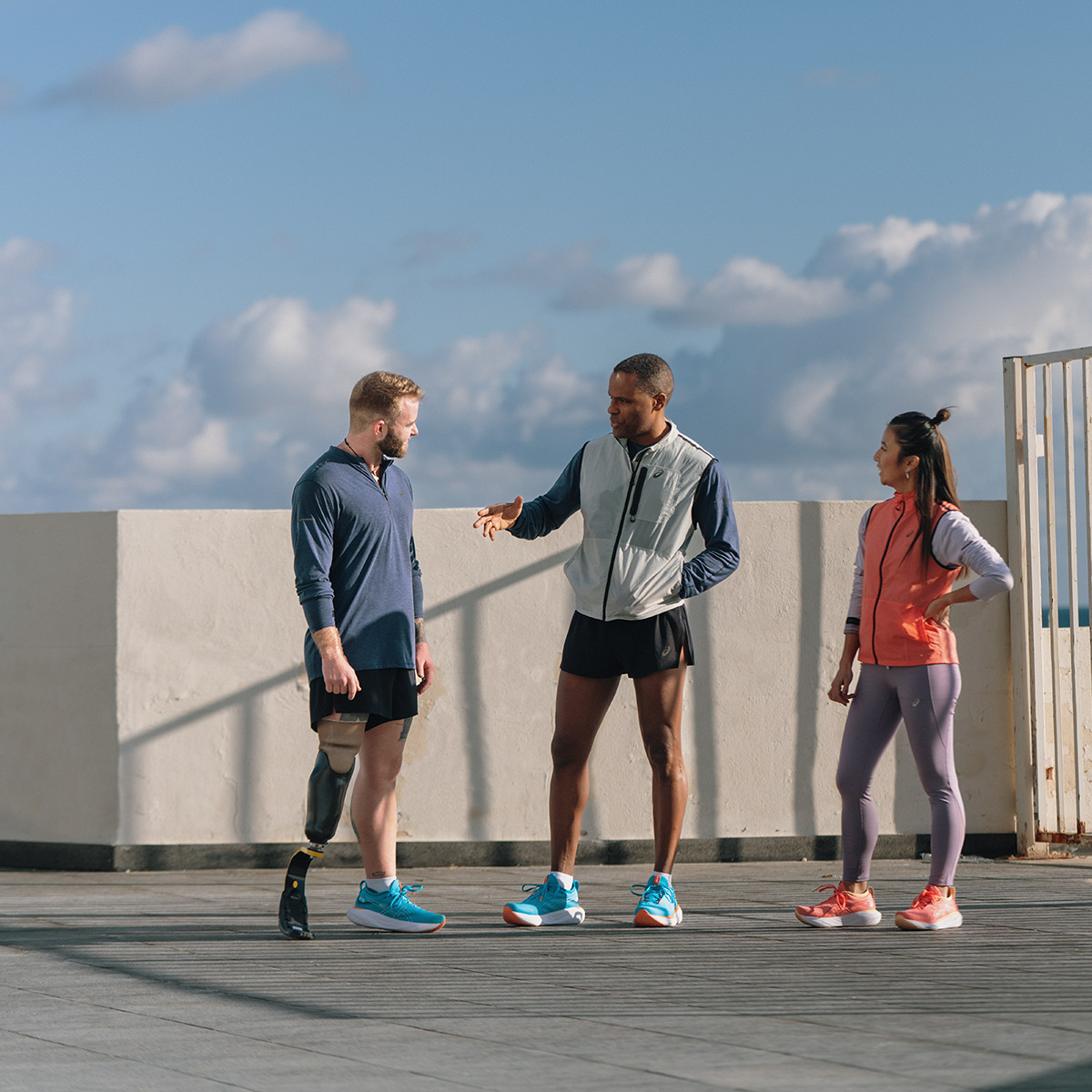 Ce facem
Comunitatea ASICS FrontRunner este o echipa cu adevarat diversa. Suntem tineri si batrani. Suntem rapizi si nu chiar atat de rapizi. Alergam pe strazi si exploram potecile. Venim de peste tot din lume. Si ceea ce ne uneste este credinta ca sportul duce la "O minte sanatoasa intr-un corp sanatos".

Combinarea tuturor acestor lucruri face comunitatea noastra atat de puternica, vibranta si unica.

Comunitatea s-a format in 2010. De atunci am devenit o comunitate globala cu membrii in peste 30 de tari. Cu mai mult de 500 de ambasadori care impreuna formeaza o echipa, suntem mai mult decat pregatiti sa vedem ce are pentru noi 2023 si sa punem lumea in miscare pentru "O minte sanatoasa intr-un corp sanatos".