World Championhip Mounting Running 2023 my Story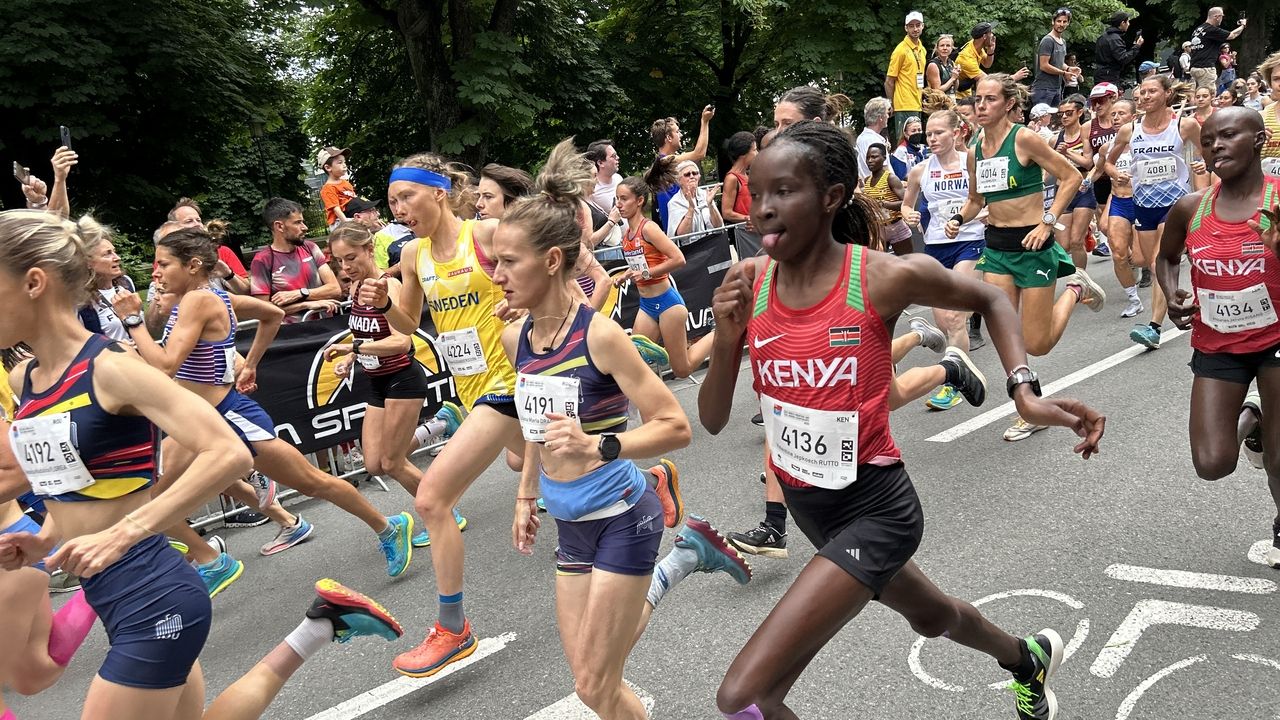 Zilele trecute mai exact 7-10 iunie am participat la Campionatul Mondial de Alergare Montana din Innsbruck-Stubai (Austria) in probele de Vertical 7,2km cu diferenta de nivel de 1020m in 7.06 si in proba Clasica de 15,5km cu diferenta de nivel 720m. Deplasarea la aceasta competitia am facut-o mai devreme adica am plecat din Romania spre Austria in data de 1.06 deoarece am dorit sa ajung putin mai repede sa reusesc sa fac cateva antrenamente pe ambele trasee si sa vad exact ce ma asteapta acolo. In data de 2.06 am facut primul antrenament in Stunbai pe traseul de Vertical si sincera sa fiu m-am speriat putin cand am vazut cum este traseul mai ales partea de final, dar am reusit sa fac un antrenament bun, chiar daca a doua zi dupa antrenament am facut ceva febra musculara, au mai urmat cateva zile in care am mai facut ceva antrenamente pe acel traseu de Vertical si am inceput sa prind incredere in mine.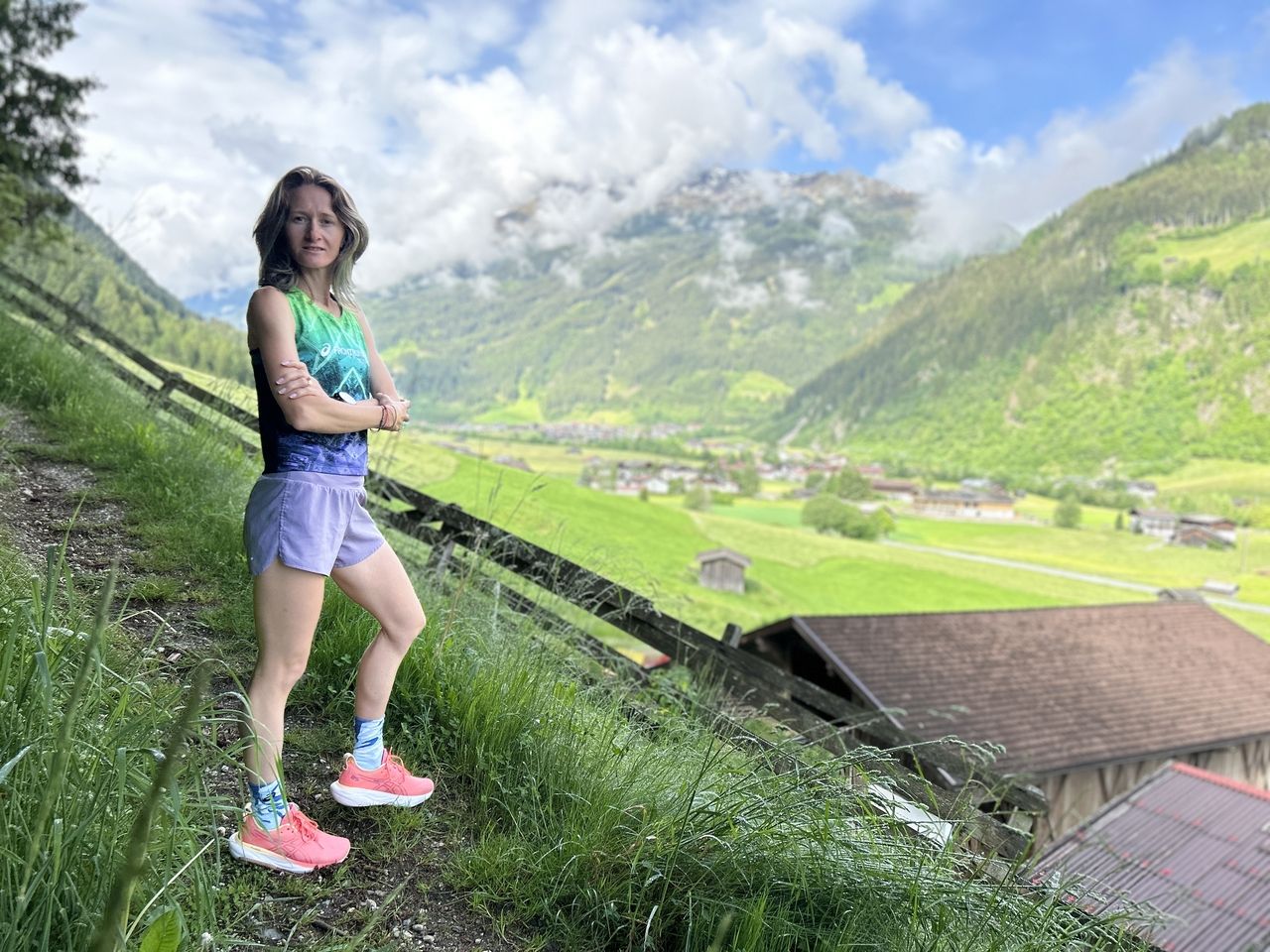 Calin a fost increzator si asta ma motivat si mai mult deoarece conteaza foarte mult ca si antrenorul in cazul meu si sotul sa creada in mine si sa ma motiveze. In data de 5.06 am plecat spre Innsbruck sa ma alatur echipei Romaniei la hotel, iar spre pranz am reusit sa plec intr-un mic antrenament si pe traseul clasic botezat de cei din Austria "Holle" adica tradus in romana "Iadul" un traseu frumos cu multa urcare si la fel de multa coborare dar si o portiune buna de asfalt pe plat. Urmatoarea zi am facut doar o alergare usoara si am incercat sa ma relaxez stiind ca urmeaza prima zi de concurs in 7.06 si voi alerga in proba de Vertical.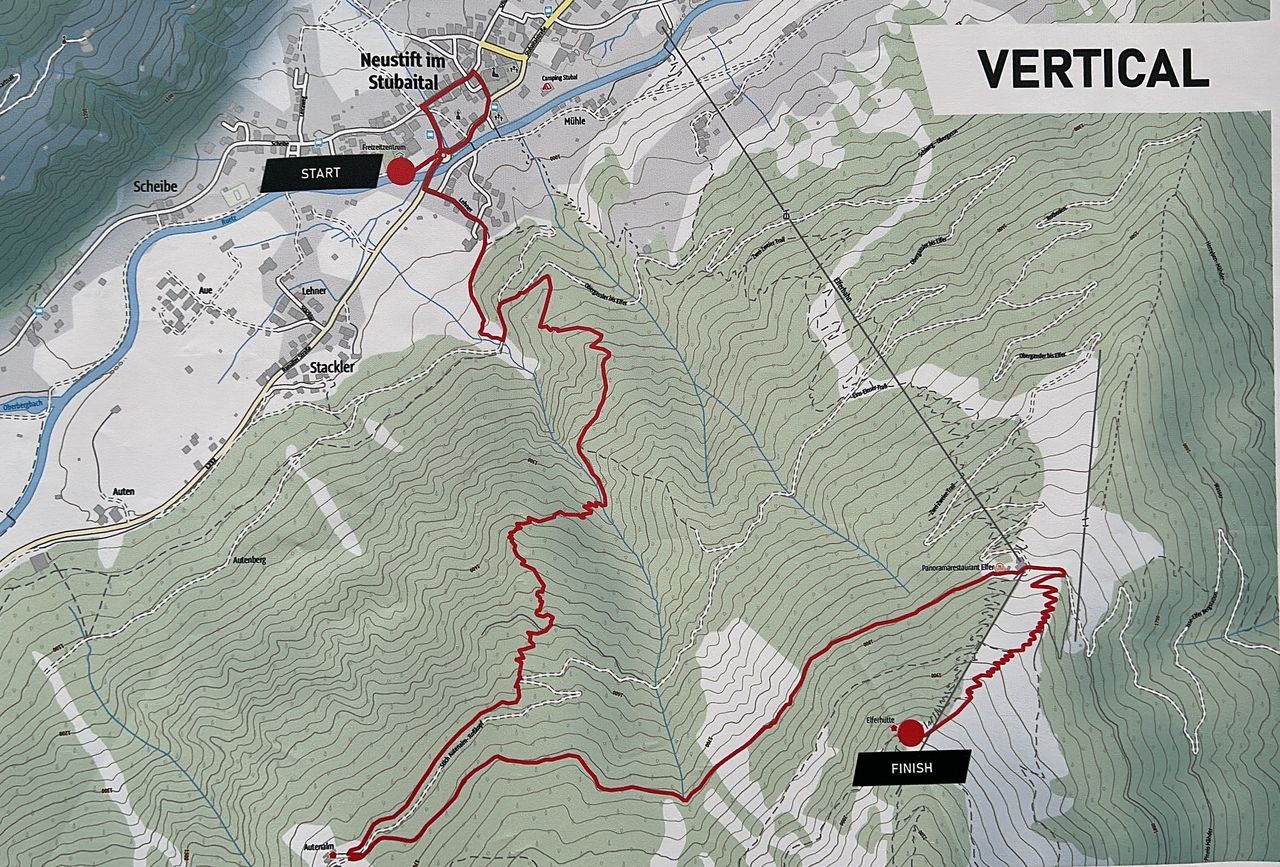 Prima zi de concurs 7.06.2023 Calin vine de dimineata dupa mine si colegii mei in Innsbruck sa ne aduca la competitie, ajungem acolo unde vad o admosfera superba cu foarte multi spectatori din toate colturile lumii ceea ce ma bucurat foarte mult. Incep incalzilera si vad ca ma simt excelent si ma bucur, ma duc la Calin si ii spun ca azi voi dat tot, ma simt excelent si sunt foarte motivata sa fac un rezultat foarte bun. Incepe cursa, plec foarte hotarata si ma plasez bine la inceputul cursei si colegele mele de echipa la fel, la km 2-3 o vad pe Madalina oprita si am un mic soc, incers sa o incurajez dar imi spune ca nu poate ca s-a accidentat, alerg mai departe si mai hotarata sa alerg sa ajut echipa cat mai mult, pe la km 5 jumate fiind hotarat sa prind cat mai multe adversare din urma imi sucesc glezna prima data si aud un pocnet la ea ceea ce nu am patit niciodata, trec peste cu o mica durere iar la km 6 jumate il aud pe Calin si pe Domnul antrenor federal Bura Ion "hai Lili ca este bine , mai ai putin trage de tine" iar in momentul urmator o adversara din Spania se opreste brusc in fata mea, incerc sa ma feresc dar calc gresit din nou si de data aceasta imi sare glezna din loc, incerc sa calc pe picior dar nu pot si in acel moment ma asez pe jos tipand de durere, Calin vine repede la mine el fiind doar la cativa metri de mine si imi pune glezna la loc ma ridica si imi spune "dute ca mai ai putin si termini, este foarte bine", dau drumu sa alerg cu durere si pe ultima panta, cea mai abrupta reusesc sa recuperez cateva locuri si termin cursa fiind prima din echipa pe pozitia 41 din 120 fete din 30 de tari care au luat starul si locul 13 cu echipa Romaniei. Imediat dupa sosire pic pe jos de durere la glezna si ma vad cei de la ambulanta, ma duc repede la cortul medical si imi pun atela la picior si imi dau un calmant pentru durere. Dupa cateva minute apare si Calin sus si vorbeste cu medicii si cu domnul Doctor Osean Vasile, lund hotararea sa ma duca la spital cu ambulanta sa fac o radiografie sa vedem daca este rupt sau nu. La spital stam in jur de 30 de minute pana vine un doctor, apoi acestia ma trimit la radiografie unde cei de acolo de la spital vor sa imi puna piciorul intr-o proteza pentru 6 saptamani, Calin pune mana pe telefon si il suna pe domnul Osean ii trimite si poza cu radiografie, dupa 2 minute ne suna domnul doctor si ne spune ca sa nu ii lasam sa imi puna acea proteza ca ma pune el pe picioare pana in data de 10.06 cand aveam a doua proba.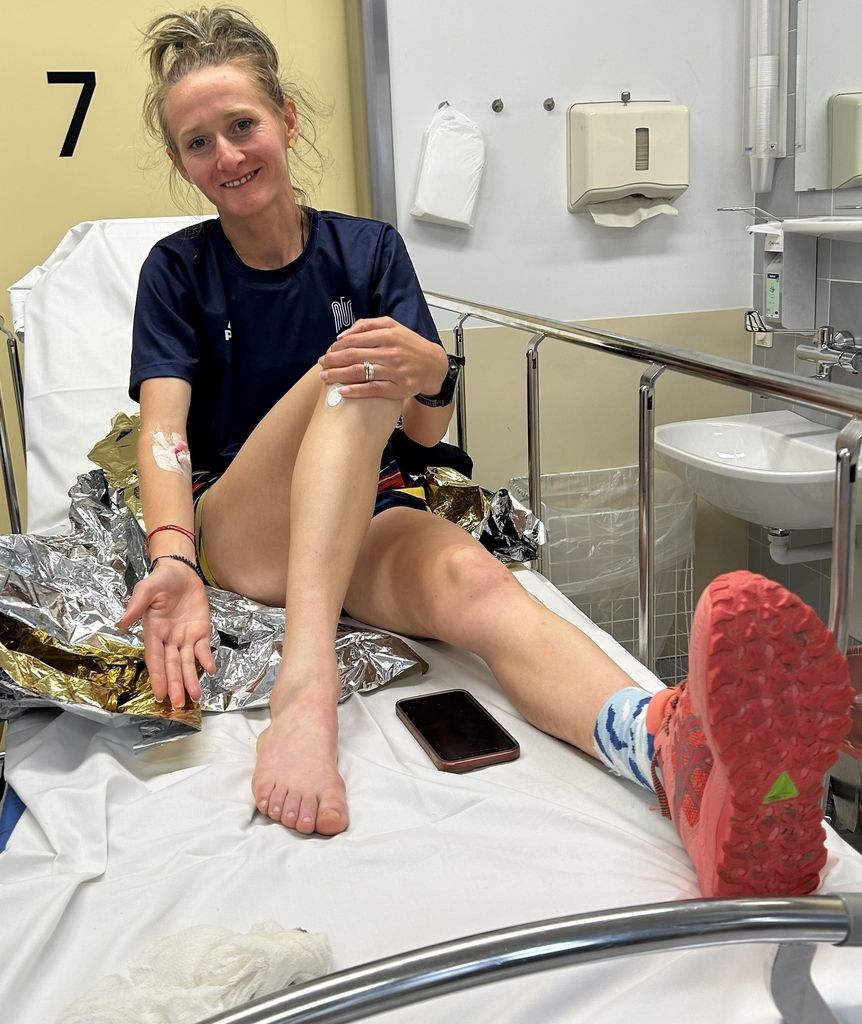 Ajungem apoi la hotel unde ma vede din nou domnul doctor, se uita mai atent la glezna mea si imi spune sa pun gheata si spre seara sa vin la el sa imi faca impachetare cu mai multe creme plus drenaj. A doua zi ma trezesc cu glezna foarte unflata si cu durere destul de mare, Calin vine la hotel si imi aduce gheata, il vad ca este foarte ingrijorat, ii spun ca o sa fiu bine pana la urmatoarea proba sa nu mai fie suparat, ingrijorat. Toata ziua am stat in camera de hotel si am aplicat gheata pe picior iar spre seara am fost din nou la domnul doctor pentru tratament. A treia zi ma trezesc si imi dau jos soseta si imi vad piciorul galben, mov si imi iau o panica destul de mare, am foast agitata toata ziua pana cand a reusit Calin sa vin din nou la hotel, el ma vede si imi spune ca este normal si incep sa ma linistesc. Mai spre pranz plec spe o sala de fitness si fac pe bicicleta 30 de minute, piciorul fiind mai bine. Spre seara la fel ma duc la domnul doctor pentru tratament iara acesta imi spune ca maine la concurs sa fiu hotarata si sa alerg fara frica ca va fi bine. Ultima zi de concurs 10.06.2023 Ma trezesc, piciorul inca durea dar eu hotarata imi spun mie si colegelor mele de echipa ca eu voi alerga si voi da totul in cursa indiferent de ce am patit zilele trecute. Dupa micul dejun ma duc la Ionut Alin Zinca sa imi bandajeze picioarele, ca o metoda de extra siguranta sa nu se mai intample ceeea ce a fost in prima zi.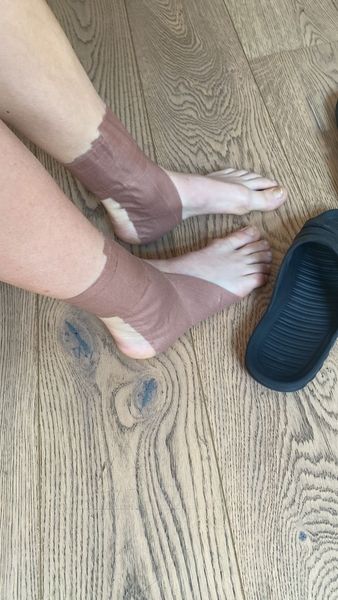 Vine ora concursului, dau drumul la incalzire si simt durere la picior destul de rau, ma duc la domnul doctor si ii spun "va rog sa imi luati durerea", imi face domn doctor ce imi face si nu ma mai doare. Ma prezint la start cu colegele mele, iar la pocnetul pistolului plecam toate foarte hotarate, la prima urcare apare durerea de picior dar strag din dinti si trag de mine, trece prima tura iar durerea incepe sa fie mai mare mai ales la urcare iar la ultima coborare fiind fpoarte hotarata ca mai am putin alunec pe pietris si cad pe jos, ma ridic repede stiind ca mai am inca 3 km pana la final. Ajung la Finish ultima din echipa de data aceasta si pe pozitia 54 mondial iar fetele din echipa termina pe pozitia 48 - Panaet Adelina, 46 - Bosinceanu Magda si pe locu 6 - Florea Madalina iar cu echipa terminand pe locul 11 din 25 de tari.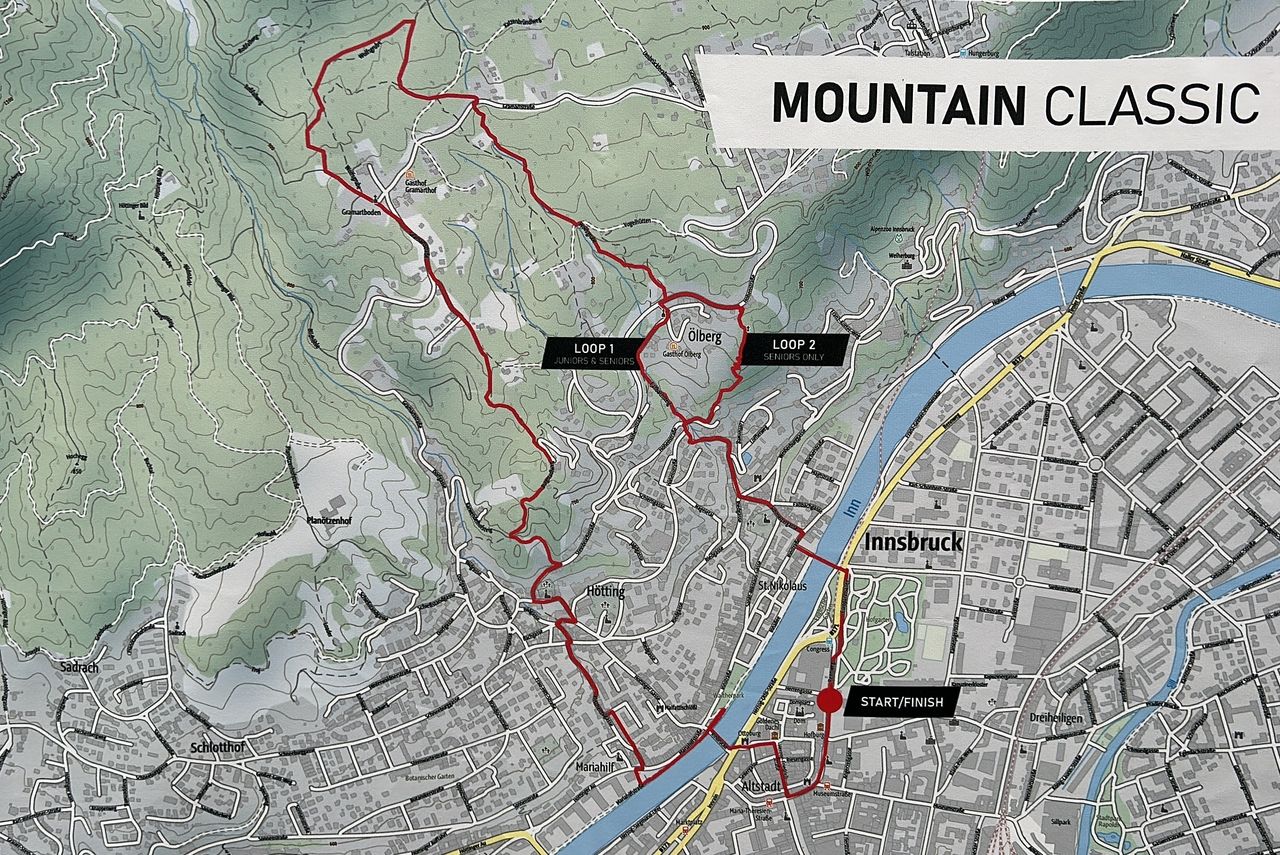 Ajung in zona de recuperare si ma vede Calin si se sperie, eu eram toata lovita de la cap pana la picioare de la acea cazatura si ma intreaba ce a mai fost acum iar eu ii raspund ca nu pre stiu decat ca am dat drumul la pas la coborare si m-am trezit pe jos. Mada ma vede si ma intreaba daca sunt bine si se ofera sa vina cu mine pana la baie sa ma spal, eu nestiind ca ei ii se face rau cand vede sange, o vad ca se albeste la fata si ii spun sa plece ca nu este ok. Dupa ce ies de la baie aud de la antrenori si colegi ca Madalinei ii s-a facut rau de tot din cauza efortului si probabil de la sangele vazut si era in cortul medical. Ma duc si eu in cortul medical ca cei de acolo sa imi curete ranile si sa ma panseze si vad ca Mada incepe sa fie mai bine. Ajung in camera de hotel si ma bag la dus si atunci vad defapt cat de rau sunt lovita, ma vede si Calin si isi pune mainile in cap fiind foarte ingrijorat. Spre seara plecam la masa si la banchet, iar durerile incep sa apara peste tot destul de rau, nu spun nimic la nimeni deoarece nu vroiam sa ii mai fac sa isi faca griji pentru mine, iar noapte nu dorm mai deloc din cauza dererilor. A doua zi plecam eu si Calin plecam spre Romania cu masina noastra eu incerc sa dorm in masina dar nu reusesciar durerile incep sa fie si mai mari, ii spun lu Calin intr-un final si oprim intr-o parcare si iua un calmant (eu fiind foarte incapatanata ca suport durerea si nu vreau calmant) si dupa cateva minute incepe sa isi faca calmantul efectul si reusesc sa adorm 2-3 ore.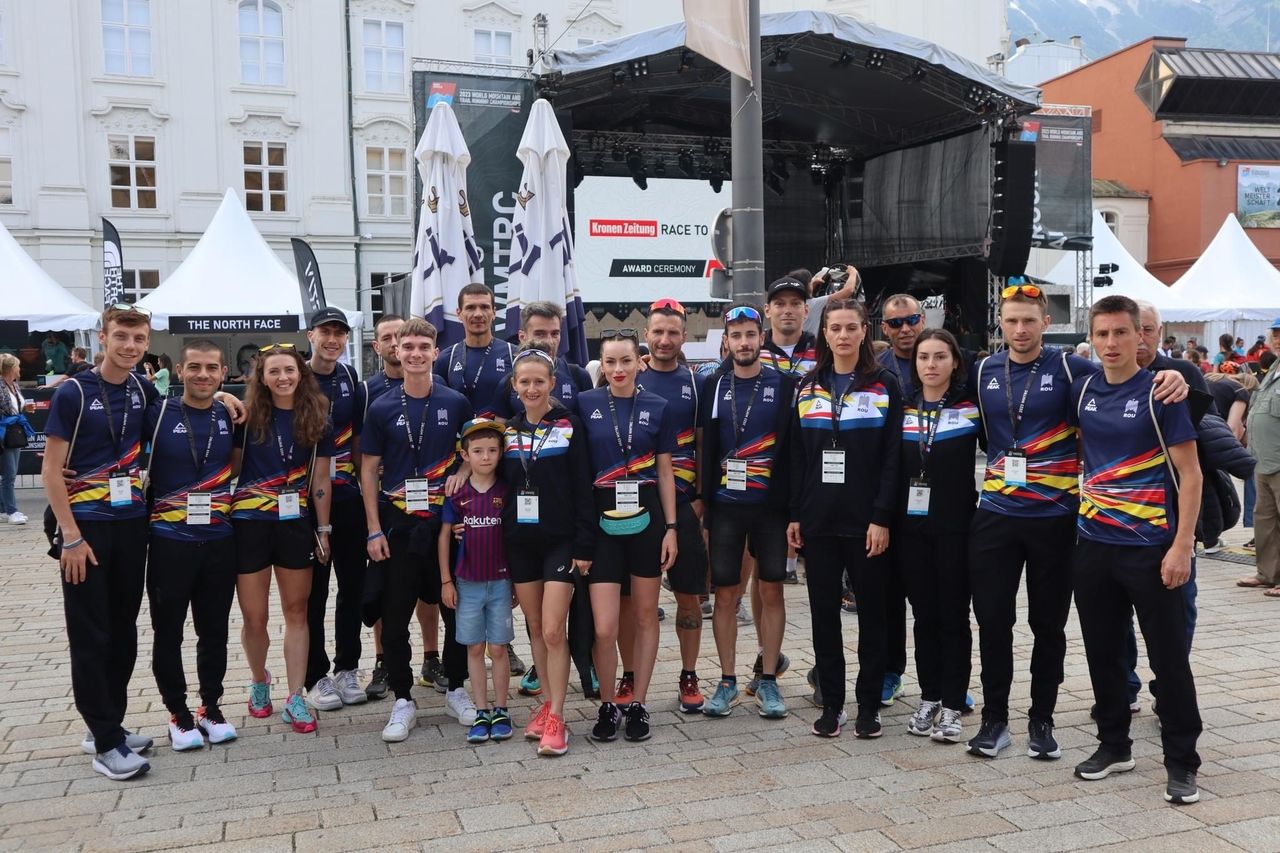 Seara ajungem acasa, parcam masina si Elsa ne vede si vine spre noi foarte fericita ca am venit acasa dupa 10 zile si imi sare in brate spunandu-mi ca ma iubeste si ca o sa ma fac bine repede ca sunt mami STRONG. A fost o competitie foarte grea cu o concurenta mare, eu la acesta competitie am dat tot imi pare rau ca mi-am sucit glezna in prima zi de concurs deoarece sunt sigura ca daca era 100% in ultima zi alergam mult mai bine. 
#ASICSFrontRunnerRomania #NothingFeelsBetter
English versions:
.   The past few days, June 7-10 to be exact, I participated in the World Mountain Running Championship in Innsbruck-Stubai (Austria) in the Vertical 7.2km trials with a difference in level of 1020m in 7.06 and in the Classic trial of 15.5km with a difference in level 720m.
     I traveled to this competition earlier, that is, I left Romania for Austria on 1.06 because I wanted to arrive a little faster, to be able to do some training on both routes and to see exactly what awaits me there. On 2.06 I did the first training in Stunbai on the Vertical route and to be honest I was a little scared when I saw what the route was like, especially the final part, but I managed to do a good training, even if the day after training I had some muscle fever, a few more days followed in which I did some more training on that Vertical route and I started to gain confidence in myself. Calin was confident and that motivated me even more because it is very important that both the coach and my husband believe in me and motivate me.
On 5.06 I left for Innsbruck to join the Romanian team at the hotel, and at lunch I managed to go for a little training and on the classic route christened by the Austrians "Holle", which means "Hell" in Romanian, a beautiful route with a lot of climbing and just as much going down, but also a good portion of asphalt on the flat. The next day I only did an easy run and I tried to relax knowing that the first day of the competition is coming up in 7.06 and I will run in the Vertical test.
First day of competition 7.06.2023
      Calin comes in the morning after me and my colleagues in Innsbruck to bring us to the competition, we arrive there where I see a superb atmosphere with many spectators from all corners of the world, which made me very happy. I start the warm-up and see that I feel great and I'm happy, I go to Calin and tell him that today I'll give it my all, I feel great and I'm very motivated to get a very good result. The race starts, I leave very determined and I place well at the beginning of the race and so do my teammates, at km 2-3 I see Madalina stopped and I have a small shock, I try to encourage her but she tells me that she can't because she's injured , I run further and more determined to run to help the team as much as possible, at about 5 and a half km, being determined to catch as many opponents as possible from behind, I twist my ankle for the first time and hear a crack in it, which I have never experienced, I pass over with a little pain and at km 6 and a half I hear Calin and the federal coach Bura Ion "come on Lili it's good, you still have a little more to do" and in the next moment an opponent from Spain suddenly stops in front of me, I try to protect myself but I step wrongly again and this time my ankle jumps out of place, I try to step on my foot but I can't and at that moment I sit on the ground screaming in pain, Calin comes quickly to me, being only a few meters away by me and puts my ankle in place, he picks me up and tells me "go if you have a little more and finish, it's very good", I give way to run with pain and on the last slope, the steepest one, I manage to recover a few places and finish the race being the first in the team on position 41 out of 120 girls from 30 countries who took the star and 13th place with the Romanian team. Immediately after arriving, I'm a little bit on foot with pain in my ankle and the ambulance people see me, I quickly go to the medical tent and put a splint on my leg and give me a pain reliever. After a few minutes, Calin appears upstairs and talks to the doctors and Doctor Osean Vasile, deciding to take me to the hospital by ambulance to take an X-ray to see if it's broken or not. We stay at the hospital for around 30 minutes until a doctor comes, then they send me for an x-ray where the people there at the hospital want to put my leg in a prosthesis for 6 weeks, Calin puts his hand on the phone and calls Mr. Osean also sends him the X-ray picture, after 2 minutes the doctor calls us and tells us not to let them put that prosthesis on me because he will put me on my feet until 10.06 when I had the second test.
      We then arrive at the hotel where the doctor sees me again, he looks more closely at my ankle and tells me to put ice and in the evening to come to him to wrap me with more creams plus drainage. The next day I wake up with a very swollen ankle and with quite a lot of pain, Calin comes to the hotel and brings me ice, I see that he is very worried, I tell him that I will be fine until the next test so that he will not be upset, worried . All day I stayed in the hotel room and applied ice on my leg and in the evening I went to the doctor again for treatment.
On the third day I wake up and take off my sock and see my yellow, purple foot and I panic quite a lot, I was agitated all day until Calin managed to come to the hotel again, he sees me and tells me that it's normal and I'm starting to calm down. In the afternoon I go to a fitness room and cycle for 30 minutes, my leg being better. In the evening I also go to the doctor for treatment and he tells me that tomorrow at the competition I should be determined and run without fear that it will be fine.
Last day of competition 10.06.2023
     I wake up, my leg still hurts, but I am determined to tell myself and my teammates that I will run and give everything in the race regardless of what I suffered the past few days. After breakfast, I go to Ionut Alin Zinca to bandage my legs, as an extra safety method to prevent what happened on the first day.
It's time for the contest, I turn on the warm-up and feel a pretty bad pain in my leg, I go to the doctor and say "please take away my pain", the doctor does what he does to me and it doesn't hurt anymore. I show up at the start with my colleagues, and at the crack of the gun we all leave very determined, on the first climb the leg pain appears but I grind my teeth and pull myself, the first lap passes and the pain starts to get worse especially on the climb and on the last going down, I decided that I still have a little more, I slip on the gravel and fall to the ground, I get up quickly knowing that I still have 3 km to go. They finish last in the team this time and in the 54th position in the world and the girls in the team finish in the 48th position - Panaet Adelina, 46th - Bosinceanu Magda and in 6th place - Florea Madalina and with the team finishing in 11th place out of 25 countries. I get to the recovery area and Calin sees me and gets scared, I was all hit from head to toe from that crash and she asks me what happened now and I answer that I don't know except that I let go on the way down and I woke up on the floor. Mada sees me and asks me if I'm okay and offers to come with me to the bathroom to wash me, me not knowing that she gets sick when she sees blood, I see her face turn white and I tell her to leave because it's not OK. After leaving the bathroom, I hear from the coaches and colleagues that Madalina was very sick because of the effort and probably from the blood she saw and was in the medical tent. I also go to the medical tent so that the people there can clean my wounds and dress me, and I see that Mada is starting to get better. I get to the hotel room and take a shower and then I see how badly I'm hit, Calin sees me too and puts his hands on his head, being very worried.
In the evening we went to the table and the banquet, and the pains started appearing everywhere quite badly, I didn't say anything to anyone because I didn't want to make them worry about me anymore, and at night I don't sleep at all because of the pain.
      The next day Calin and I were leaving for Romania in our car, I was trying to sleep in the car but I couldn't, the pain was starting to get worse, I finally told Calin and we stopped in a parking lot and he took a painkiller (I being very stubborn that I can bear the pain and don't want a pain reliever) and after a few minutes the pain reliever starts to take effect and I manage to fall asleep for 2-3 hours. In the evening we get home, we park the car and Elsa sees us and comes towards us very happy that we came home after 10 days and jumps into my arms telling me that she loves me and that I will get well soon because I am a STRONG mommy.
It was a very tough competition with a lot of competition, I gave in this competition, I'm still sorry that I twisted my ankle on the first day of the competition because I'm sure that if I was 100% on the last day I would have run much better.
#ASICSFrontRunnerRomania #NothingFeelsBetter
scris de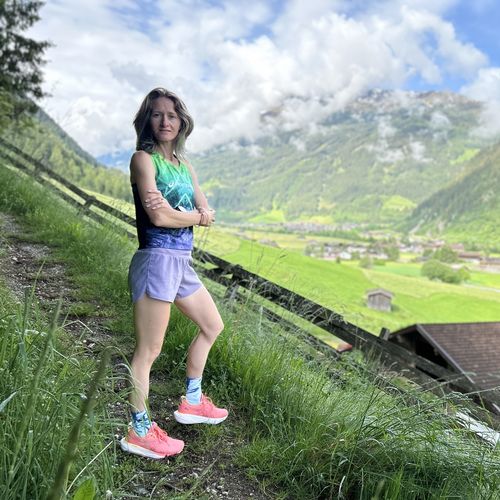 Dragomir Liliana-Maria
Athlet in Romanian National Team de la Caransebes


Club: CSU ARAD/CSM CARANSEBES
Antrenor: Dragomir Călin Mihai
Disciplinele mele