My impressions and experience with the latest super comfortable everyday running shoes.
As a long distance runner, I know how much is important having a comfortable shoes for long runs. I remember in the beginning of my journey with long runs, I found myself in pain and forced to interrupt my long run sessions because I was suffering from cramps and numb feet. Finding a comfortable shoes for my long run sessions became a nightmare! Until I tried ASICS Gel Nimbus 25: a revolution for me, my feet and my long runs!
As soon as I wear it, at the first stride, I was amazed by this feeling of "cloud on my feet" given by the generous midsole FF Blast foam. ASICS Gel Nimbus 25 is not only greatly cushioned, but the new OrthoLite X-55 Sock liner makes the shoe easy to put on and this increase the comfort on my long distance runs.
I find ASICS Gel Nimbus 25 very soft around my feet, this model has an ultra-padded structure and the generous midsole. You may not see it as an ideal weight for a "racing" shoe (for a 5k or 10k race I.e.), but I assure that it's certainly irrelevant when you wear it for a recovery runs, for half marathon, marathon and ultra marathon training sessions. The comfort is superb!
With ASICS gel Nimbus 25 I really enjoy the pure easy run, when I don't want to speed, no tempo, no fartlek. When I wear my ASICS Gel Nimbus 25 it's time to run and empty my mind for me. 
If you are looking for a running shoe suitable for running above 4:40 min/km or for use in long recovery or, even better, in cool-down runs, ASICS Gel Nimbus 25 is the perfect model.
The extra: over 75% of the shoes' most dominant upper material is made from recycled content, because we love running in a cleaner world.
written by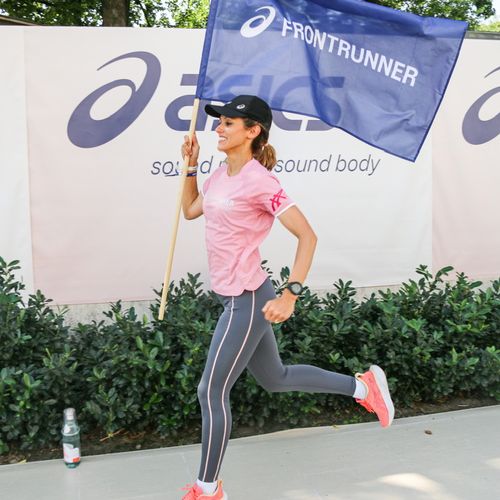 MY DISCIPLINES