The World Athletic Championships took place in Budapest this August with ASICS being the main sponsor for the event. To celebrate this ASICS had their FrontRunner International Meeting at the event where 150 FrontRunners from all over the world met in Budapest for a fun, physical and sweaty few days to network and celebrate sport.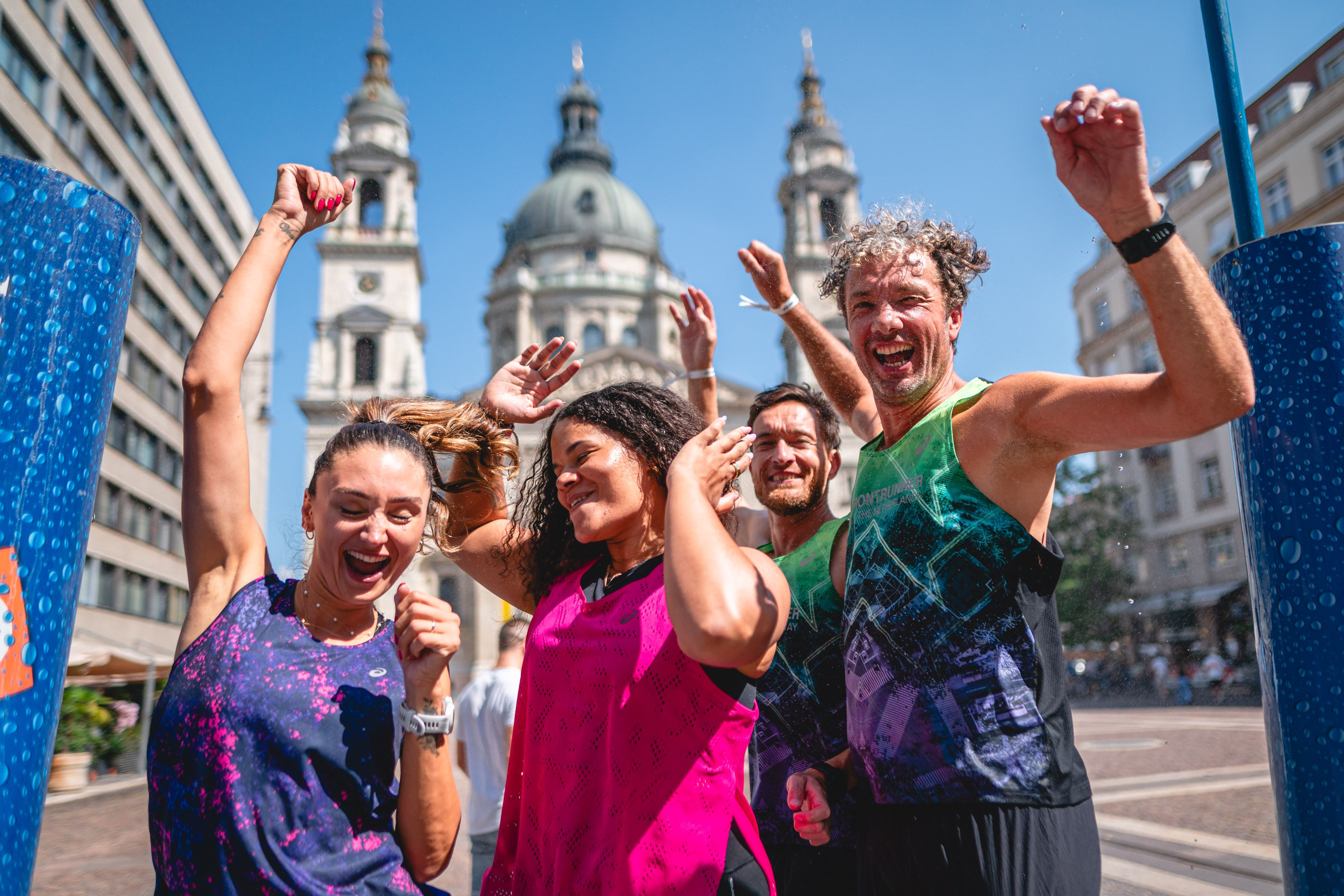 Arrivals
The first day we all arrived gradually, settled into our hotel and had a photoshoot in iconic landmarks in Budapest. In the afternoon we had a social run with a twist, we were escorted by police to run through the city and 3km into the run we stopped at Hero Square where a DJ was waiting for us, so we partied! What an epic twist and fun thinking from Global Team Captain David Lenneman and Piotr Szycha. We all wore our welcome kit which included the latest Metaspeed Sky+ shoes designed for speed sessions with their carbon plate sole.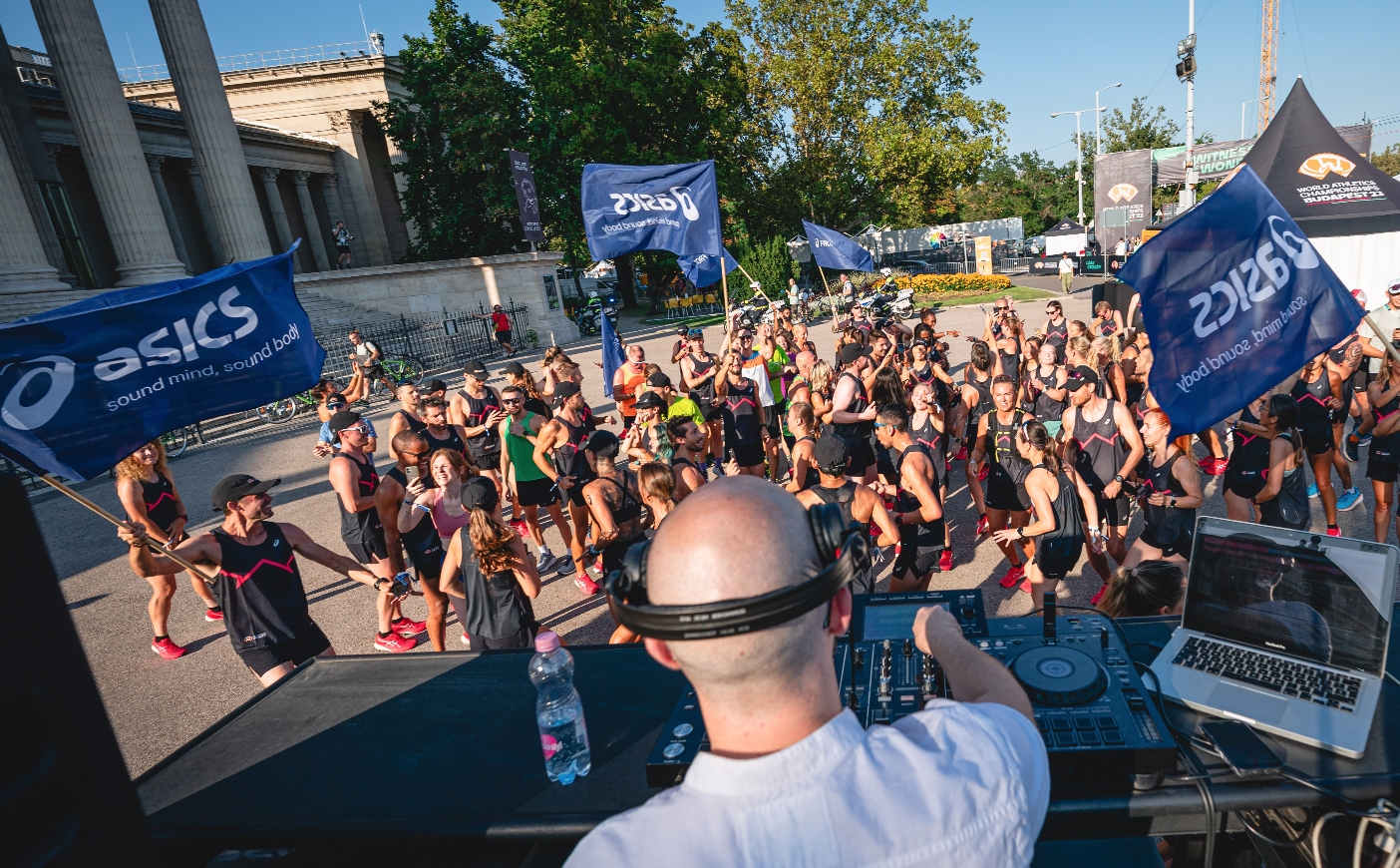 Carbon plate running shoes are designed to make you faster by giving you back energy and increasing your speed up to 4% so they're definitely one's to try and get some pb's in! They're designed for up to marathon distances but are definitely not for walking.
A landmark we would congregate at was the ASICS house and a place where we would see ASICS sponsored elite athletes such as Team USA's Fred Kerley, fan girl moment!
ASICS FrontRunner Championships and The World Athletic Championships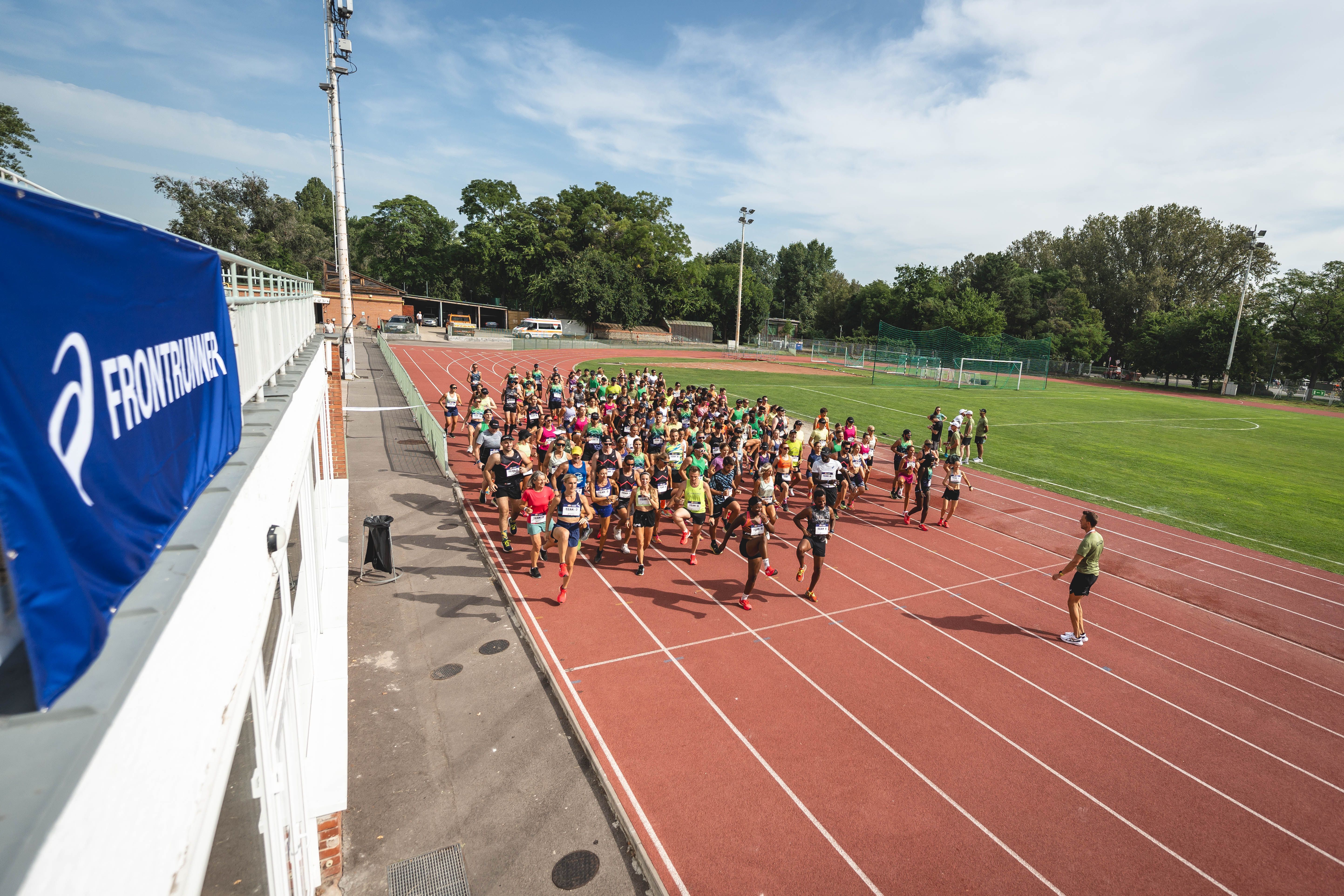 Day 2 was all about athletics, we learnt different elements of Pentathlon from leaders: Andrew Castor (running biomechanics), Mark Vermeulen (Long Jump), Weronika Zielinska (100m Relay), Sonny Peart (Shot Put) and former Olympian Robert Lathouwers (100m Sprint) who told me I had great potential in 100m sprinting! I took part in the 100m relay and our team came third for the qualifying round and then second for the finals! Go Team 11!
My absolute highlight of the weekend was watching the evening events at the National Athletics Centre on the eastern bank of the river Danube. Our seats were a few rows away from the track, you could literally feel the wind speed from the sprinters. Having Jamaican ancestry it felt like such a privilege seeing Team Jamaica live in action! From such a small country world class athletes are produced which is a place of pride for many Jamaicans.
I felt emotional watching the women's 4x 100m relay, seeing these powerful, strong and graceful women work together and work so beautifully as a team was emotive.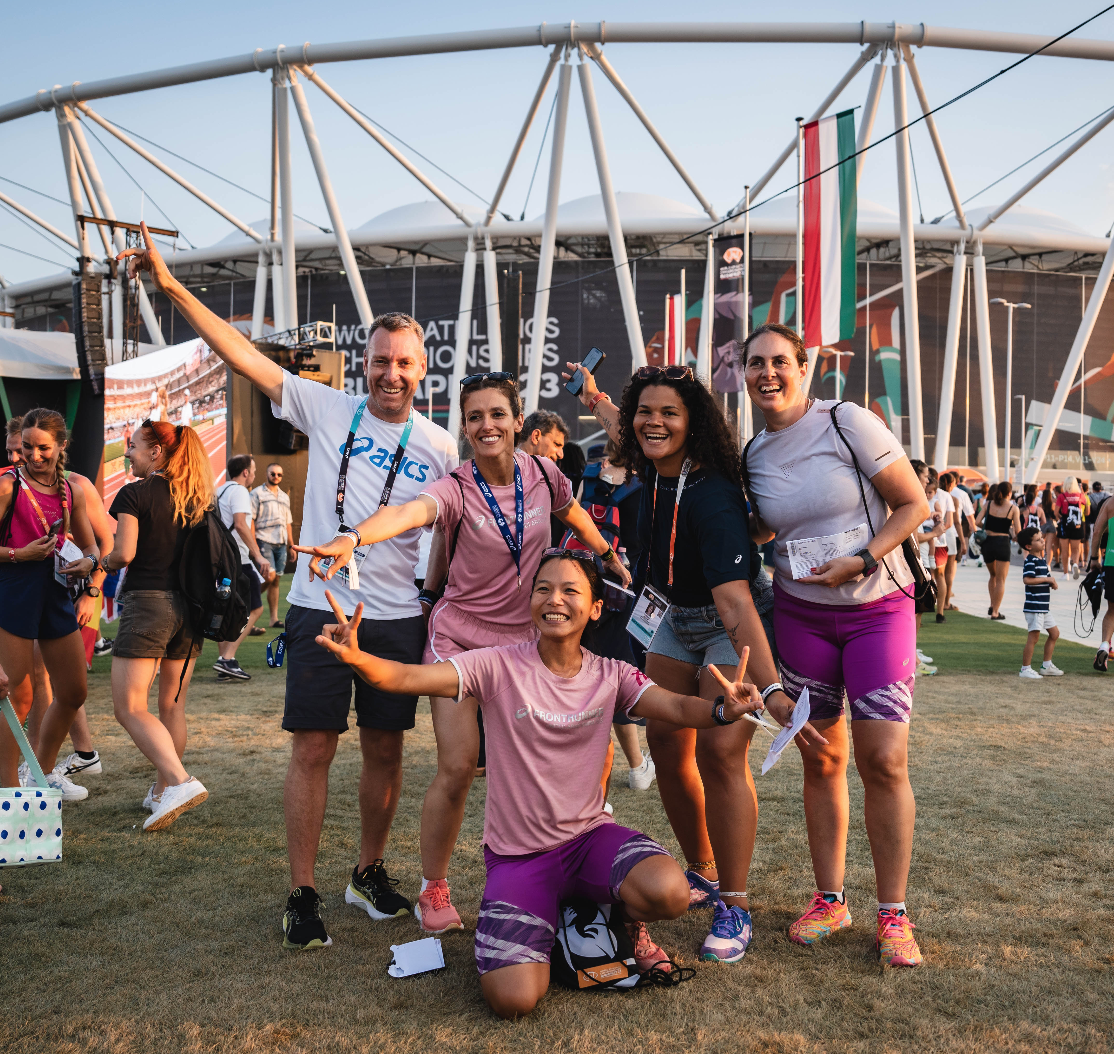 One Team
As a born and raised Londoner and now have lived and worked in Saudi Arabia for the past 7 years, I am an ASICS FrontRunner for team Saudi Arabia.
Representing team Saudi I got to talk about my lived experience here through historical changes across the country. I spoke from a place of pride to see how many more opportunities there are for sports, to see many more businesses opening that support health and fitness and how there's a collective shift in bettering every sector.
I personally work with Saudi women wanting to improve their health and fitness and over the years the goals of female clients have changed from "I want to look like a Victoria Secret model" to women now saying "I want to be healthy", "I want to have energy", "I want to be and feel strong" and "I want to run a 10km race". This shift is testament to the change in the fitness industry also to efforts of the Ministry of Sport in Saudi Arabia educating people on the benefits of exercise and creating more initiatives and activations for people to get active together.
Overall it was a fantastic FrontRunner International Team Meeting with the global community. We were spoilt with boat dinners, freebies and premium seats, but most importantly we got to connect. As I mentioned I have mixed heritage, have been raised in London and live in Saudi Arabia. I have travelled to several countries and love learning about new places and cultures and consider myself a global citizen. Despite cultural and language barriers we as humans know movement and this is a powerful way we can connect, resonate and uplift each other. Movement is our global language and this meeting was testament to that.
Thank you team!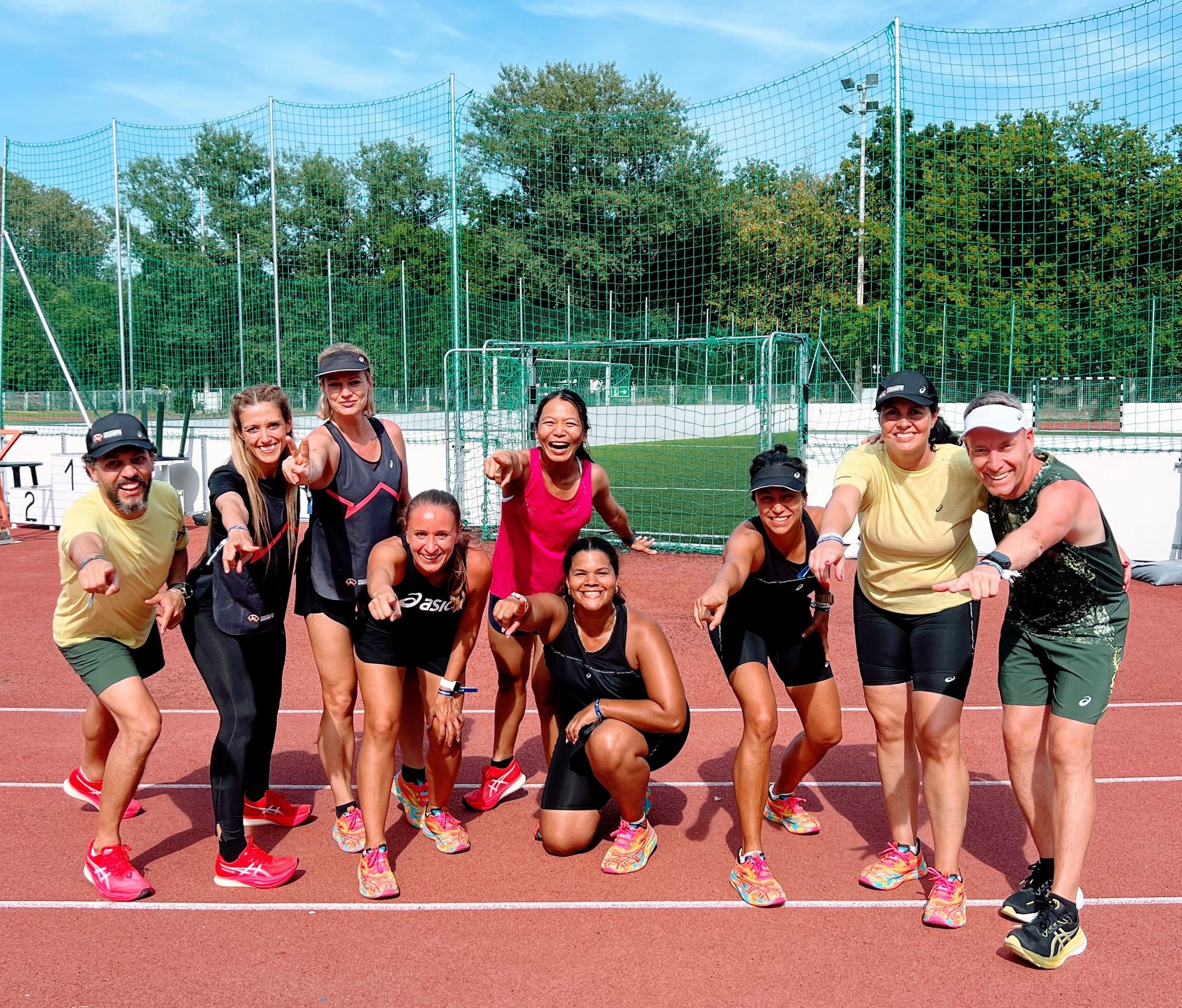 written by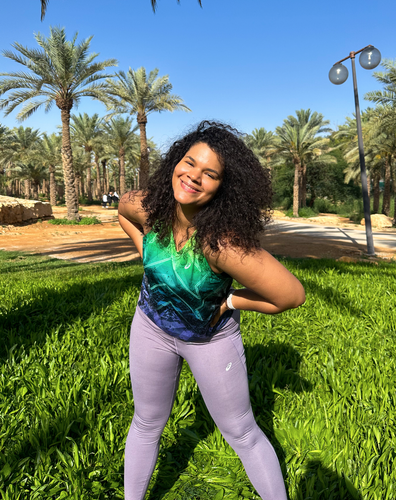 MY DISCIPLINES