My first ASICS International Meeting, unforgettable experience
Imagine this. A beautiful European capital. A World Athletics Event. A sports company dedicated to the well-being of mind and body. A team of 150 athletes from over 30 countries. Can you imagine it? I not only imagined it, but I lived it. That is the ASICS International Team Meeting, which took place in Budapest from 24 to 27 August 2023, during the World Athletics Championships.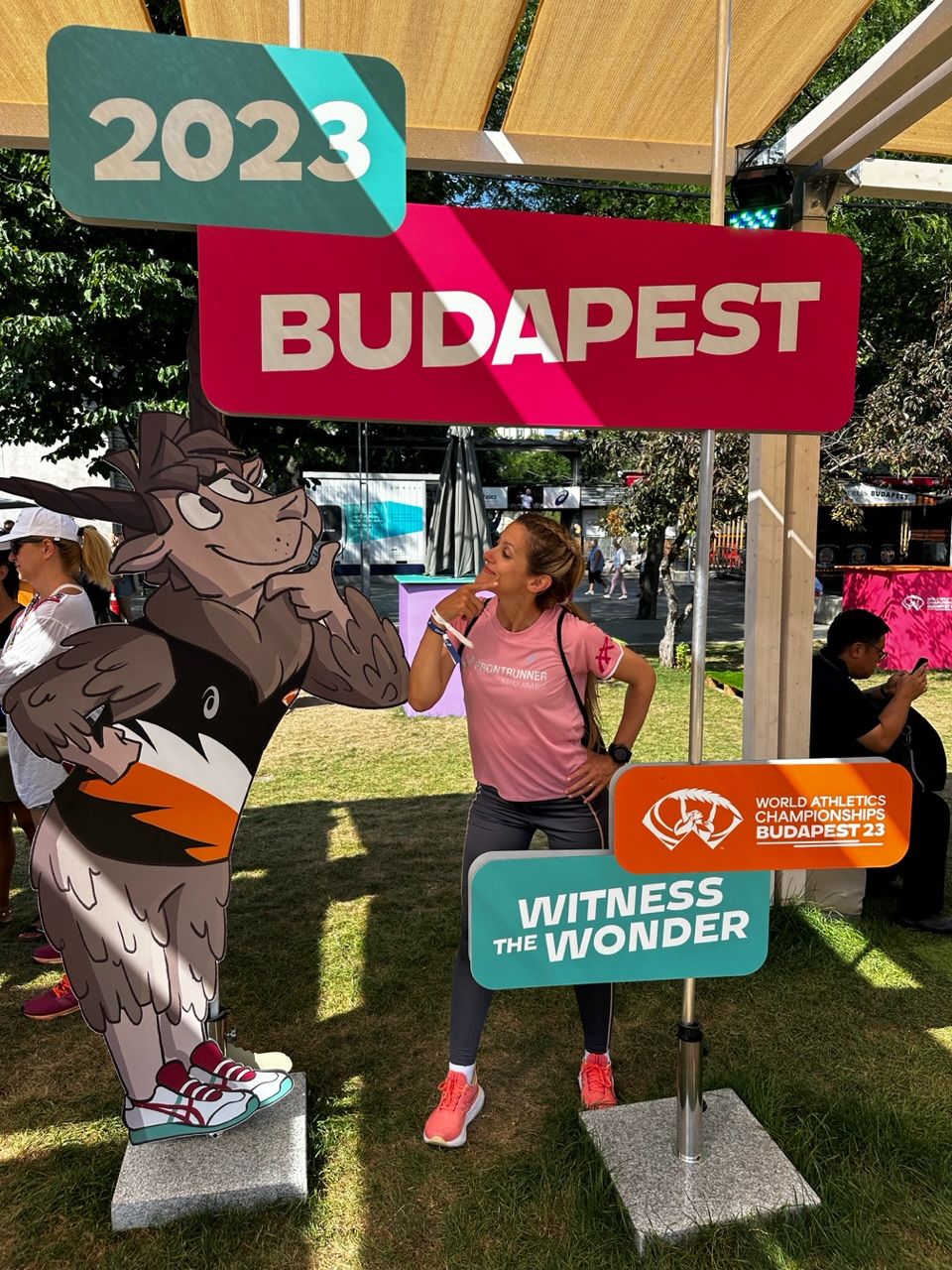 This adventure of mine began on Thursday 24 August, I flew to Budapest and arrived at the D8 hotel.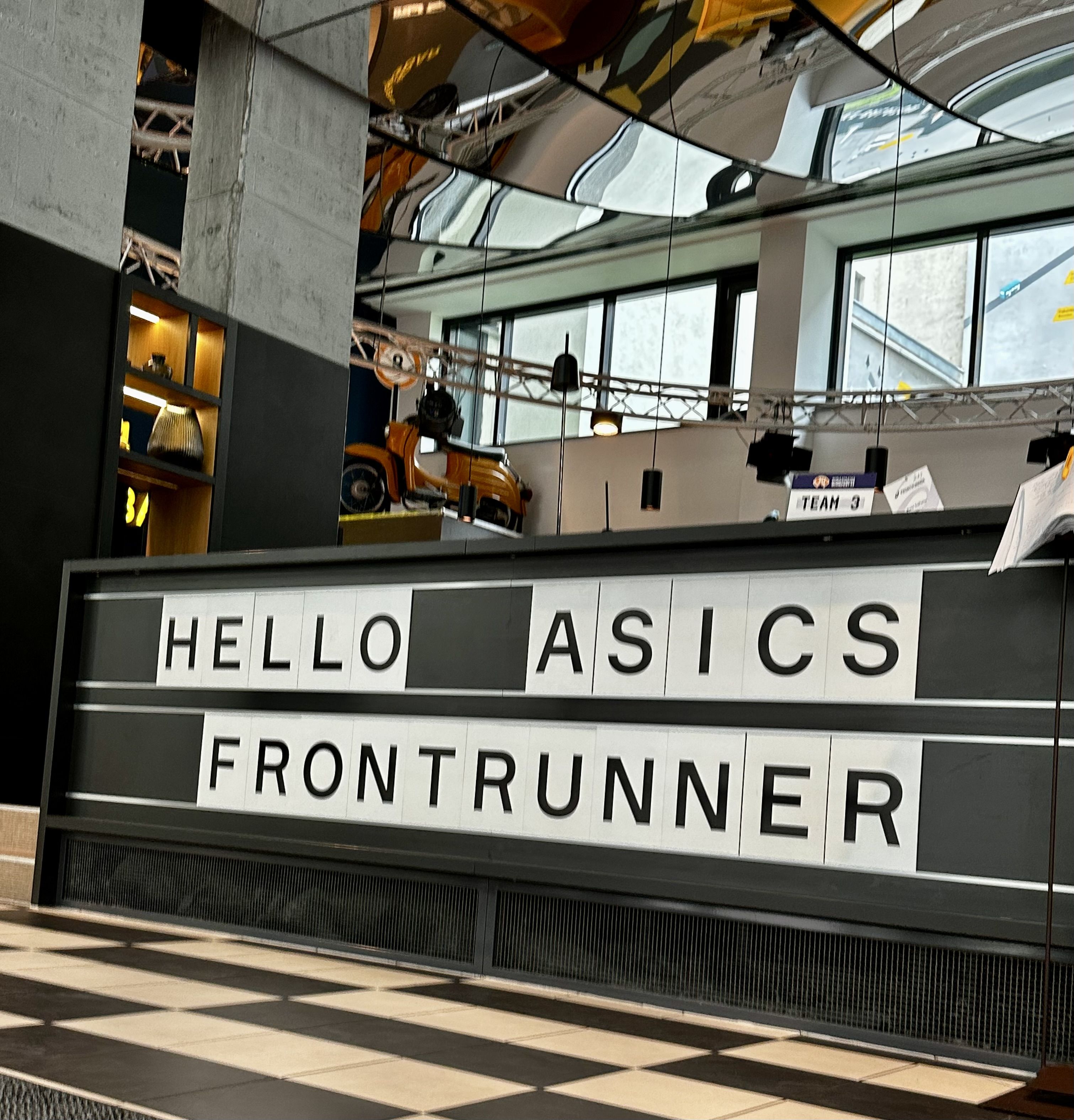 The next morning, after meeting the other FrontRunner members and members of my Middle East Group, we went to Margaret Island, to the Athletics stadium for a FrontRunner pentathlon Championship, comprising five athletics disciplines: long jump, 100m sprint, 400m, 400m relay and shot put.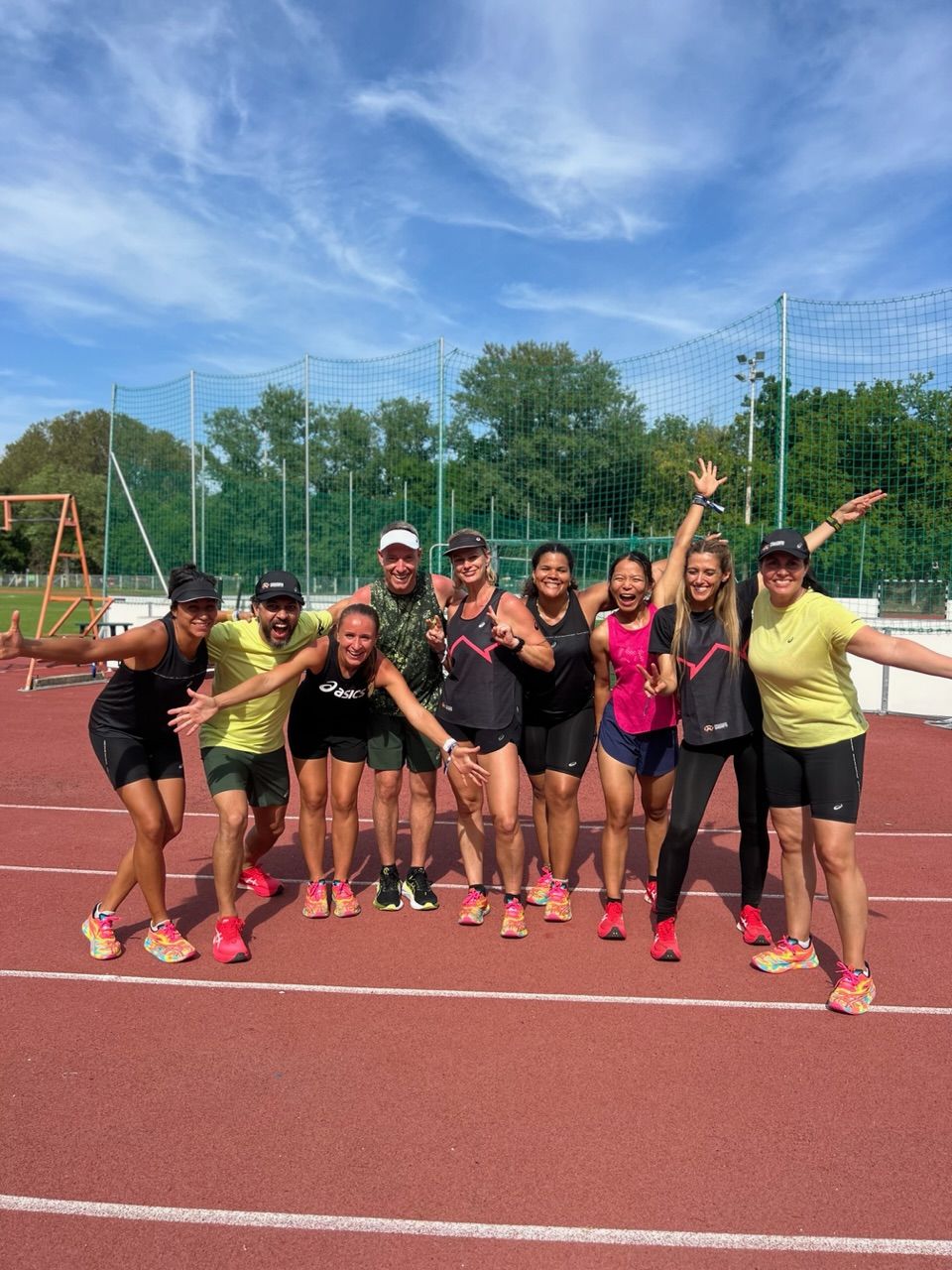 We were divided into 12 mixed teams. We learned important lessons thanks to the professionalism of the coaches, the determination of the athletes and the joy of those who, as soon as their race finished, turned into a cheering public.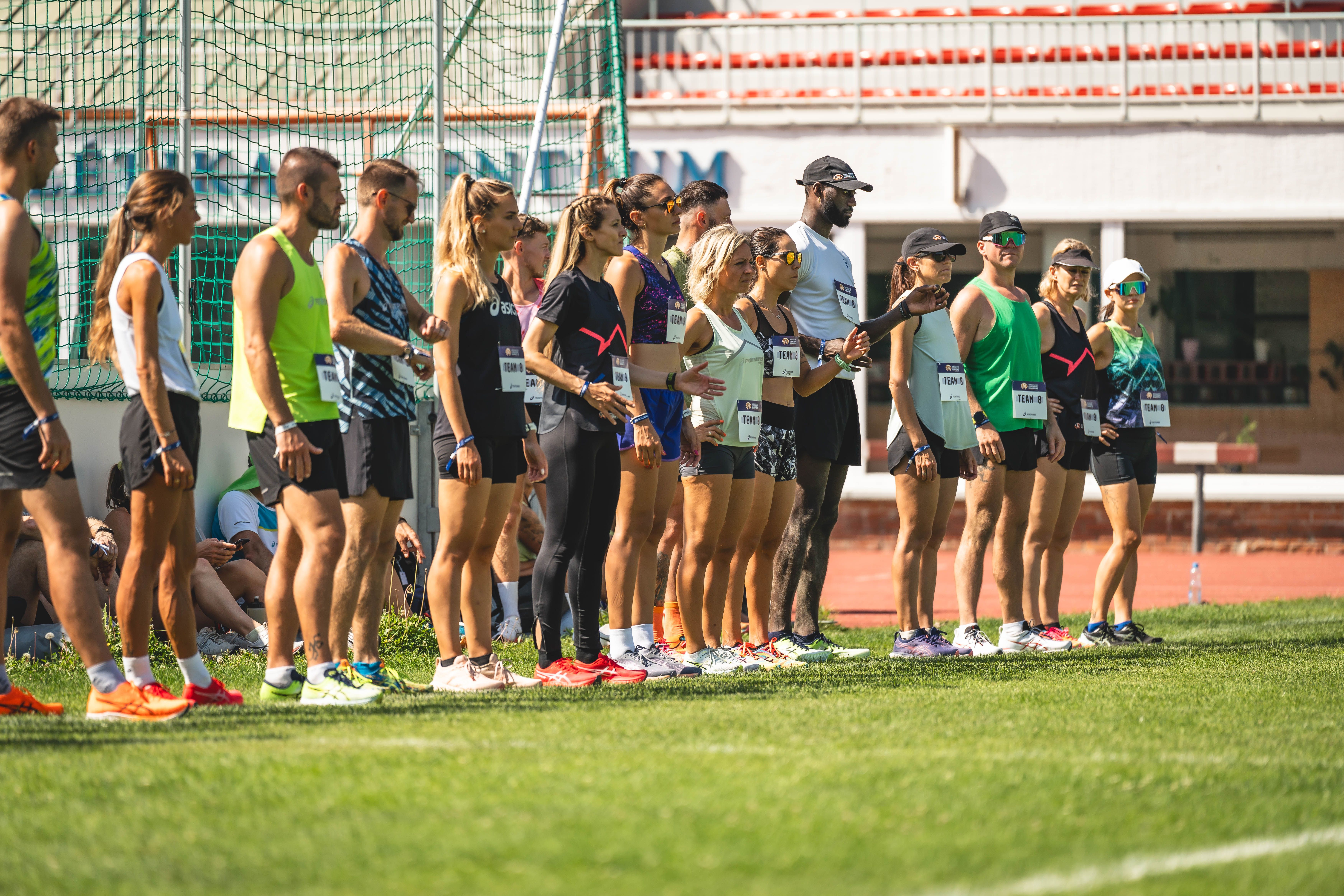 Back at the hotel, after a short break, we went to the Veranda Restaurant for a fabulous dinner with music and a spectacular view of the Budapest stadium.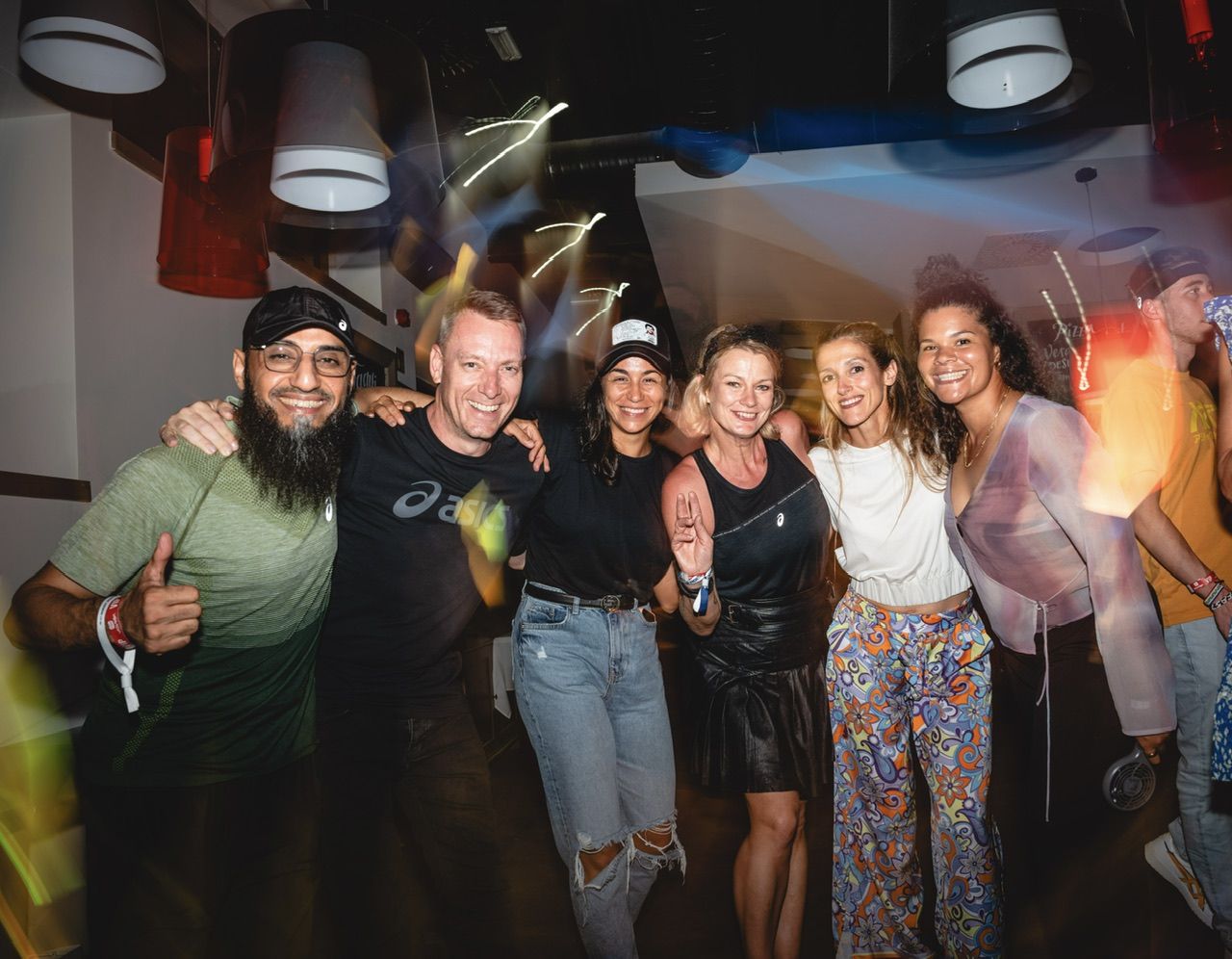 On Saturday morning, we went to the ASICS Cheer Zone to support the women's marathon. I thought about how much energy I get from a crowd during my races, and I gave my best.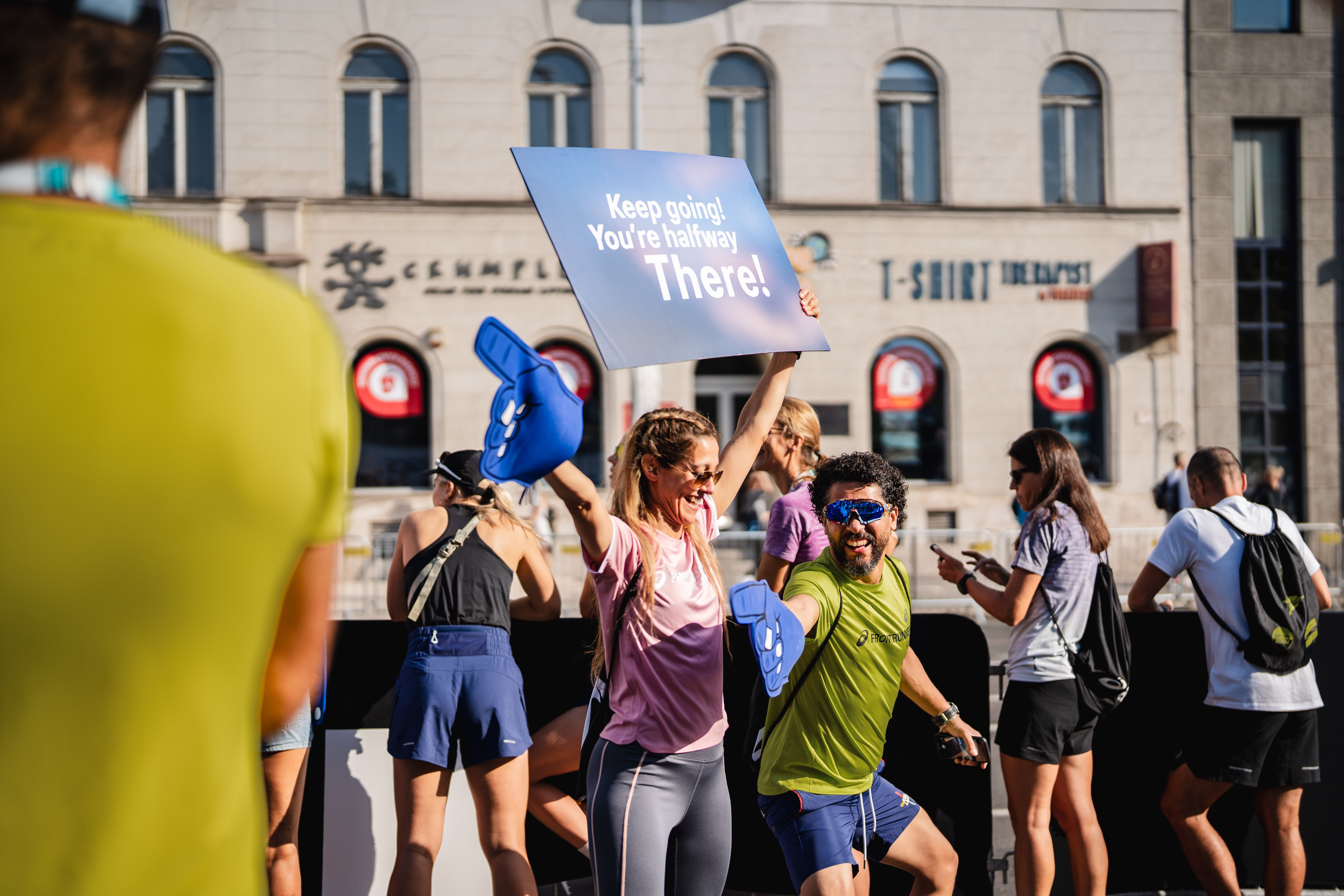 In the afternoon we went to the stadium by boat to watch the Athletics Finals. On the way, we had dinner, and it was another wonderful opportunity to get to know my companions better. At the stadium… what an experience. The adrenaline was incredible! 
Even now I find myself full of ecstasy in thinking that I witnessed such an important event live. Seeing those athletes so close, competing for the title of champion was one of the most memorable moments of this experience!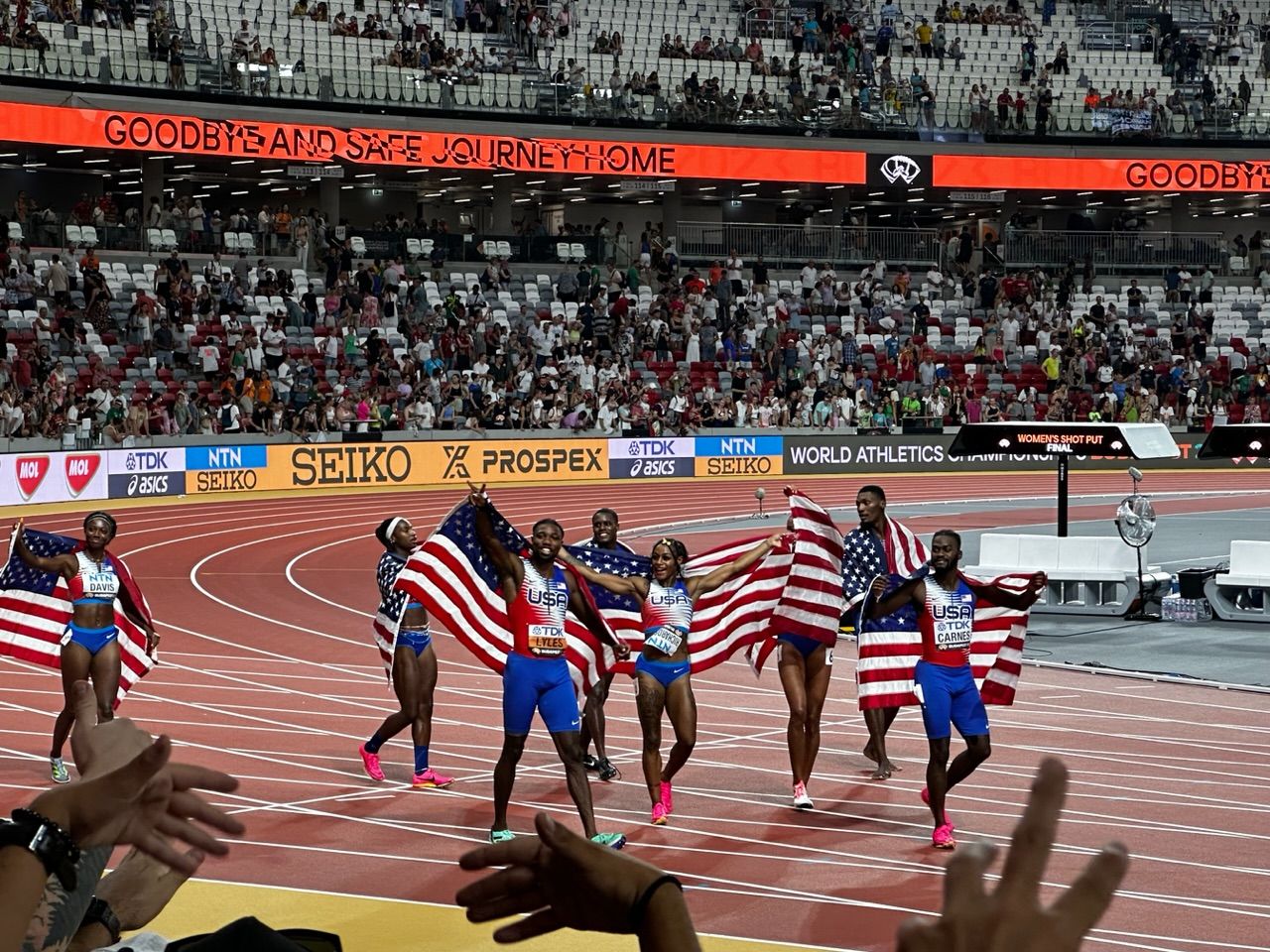 We were cheering for everyone! Because of course, as we know, one Nation wins, but in the end, for us, Sport is the winner, always. We, FrontRunner team, also won a bit, for being there, for experiencing it live.
On Sunday morning it was the turn of men's marathon. We went to the ASICS Cheer Zone to give our support. It was really hot and the temperature affected everyone a bit. But our voices were still loud and it was nice to see the smiles of appreciation from some of the marathoners as they ran by. After marathon ended, we passed by the ASICS House.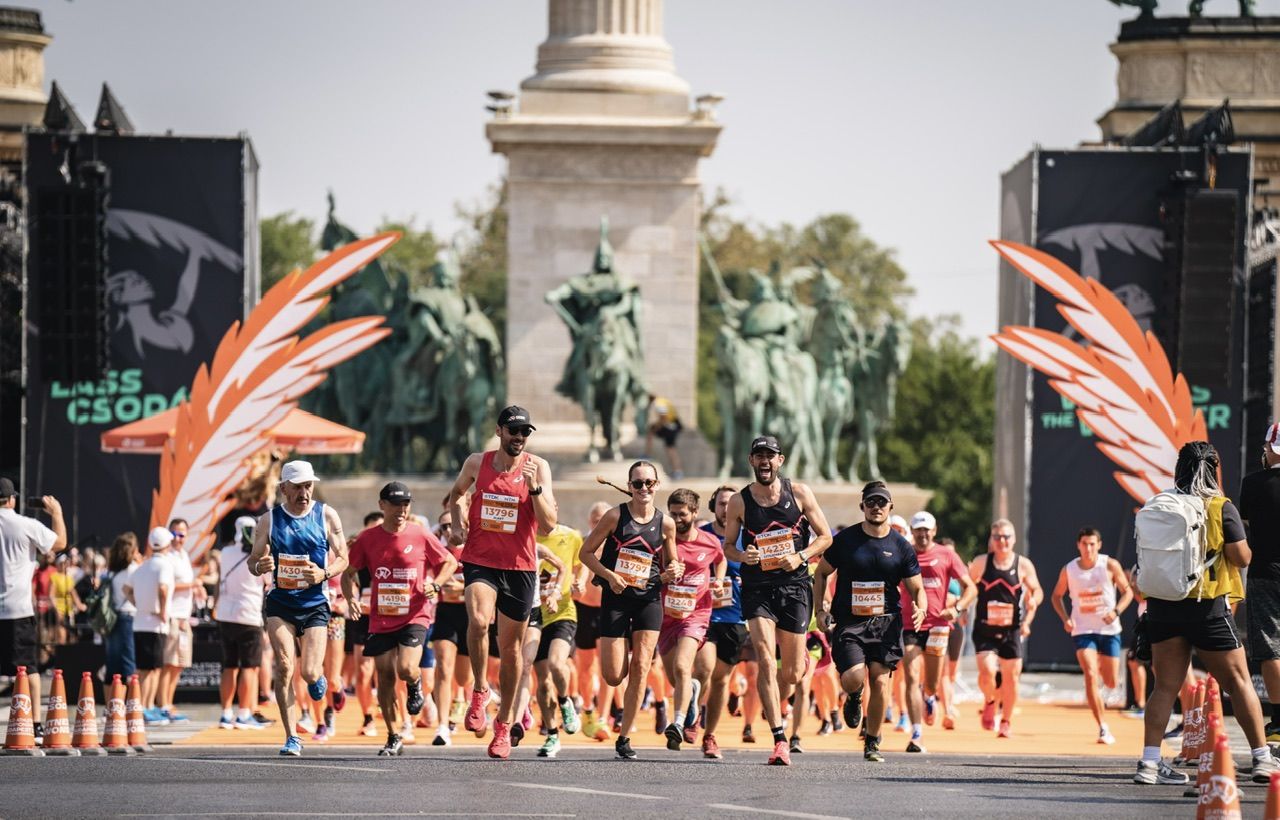 We got ready for the 10km Mass Race, it was really hot, but personally I didn't suffer much, I train in Saudi Arabia where high temperatures and excessive humidity are a constant throughout the year, I think my Middle East Team was the least affected by the great heat in those days.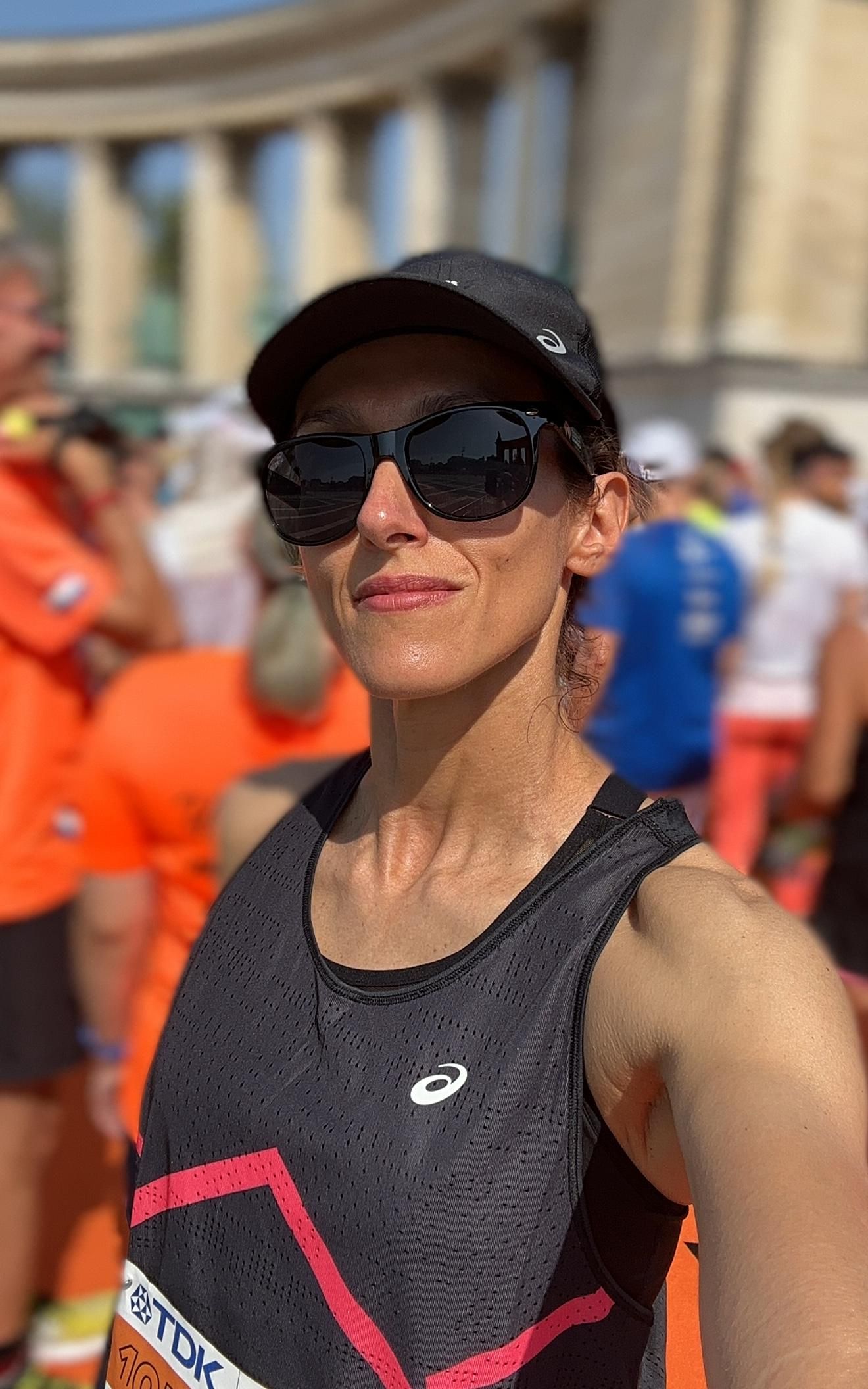 At the starting line the crowd was huge! Wow! I don't think I've ever participated in a race with so many runners! The adrenaline was starting to kick in, and at the starting shot I was far from the starting line, the crowd was moving and we were slowly accelerating our pace. Once past the start line, I struggled a bit to make my way through the people, but after the first km I managed to run at my pace with a few zigzags. The fire hydrants sprayed water on us, and I appreciated the refreshment. Even though I was now the runner, I cheered as much as I could. It was great to see the other FrontRunner members while running, we were so recognizable thanks to the tank provided us by ASICS for this event. I ran on the same road that the champions ran on during the marathon.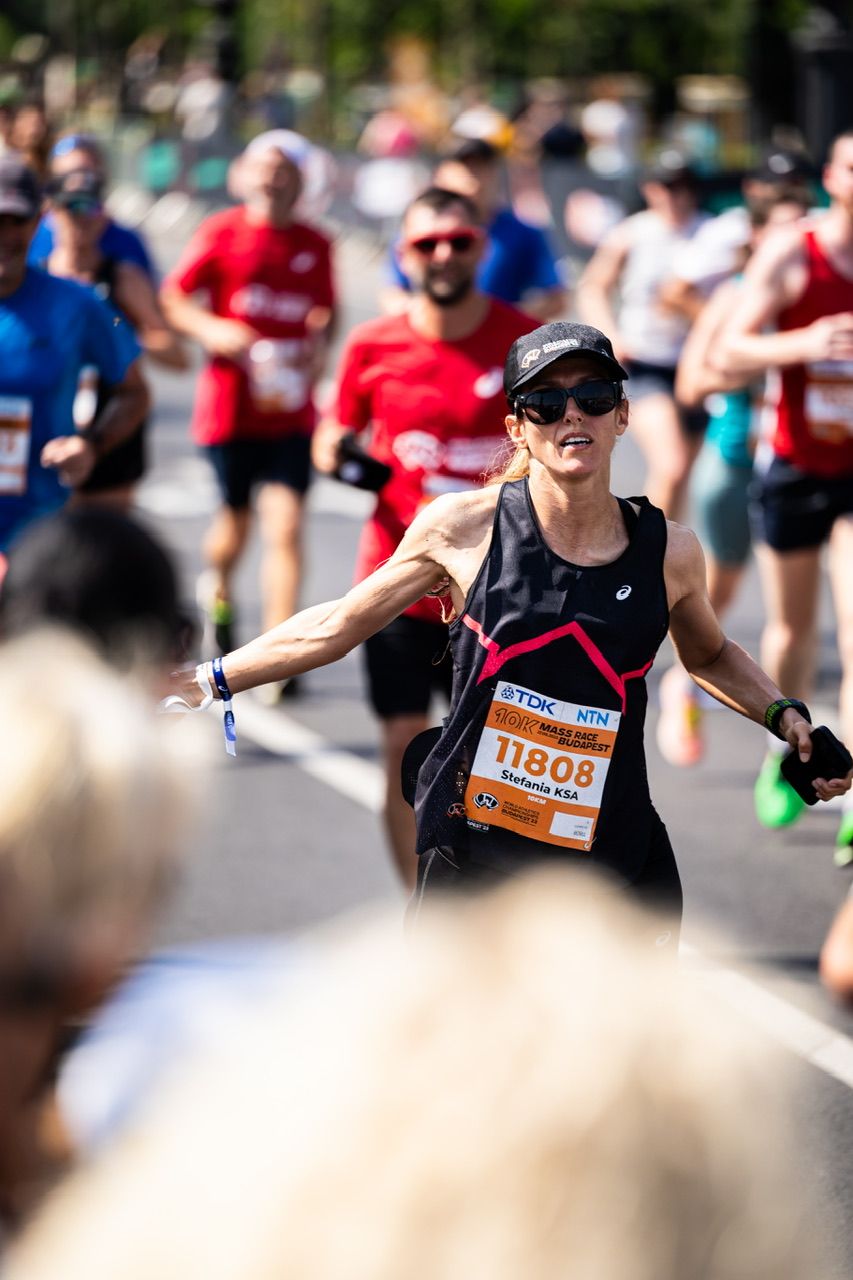 I passed the ASICS Cheer Zone and my friends were now cheering me on. Just remembering this still gives me goosebumps with emotion. Crossing the finish line, I had a feeling of relief. I met up with my companions and we returned to the hotel, almost 3 km away (a good cool-down), a walk during which I shared stories and emotions with the other FrontRunner members. You know that feeling of belonging to something very big, important? This has been my feeling since the first day of this Meeting, but the peak was during the 10K Mass Race!
It's incredible how much affinity we can feel with people we've never met that we know only through social media. With the FrontRunner members, I felt like I known them forever, and it wasn't just because I was already their fan. The reason is that sharing the love for sport, for movement, makes us all equal, despite our differences. Believing that in movement we can find a vital balance between mind and body, which is the core of ASICS (Anima Sana in Corpore Sano) is what binds all FrontRunner members, no matter if you are a marathoner, a sprinter, a trail runner, a yoga lover or a triathlete. This feeling of unity, of being part of a community in love with movement, is what Budapest left in my heart.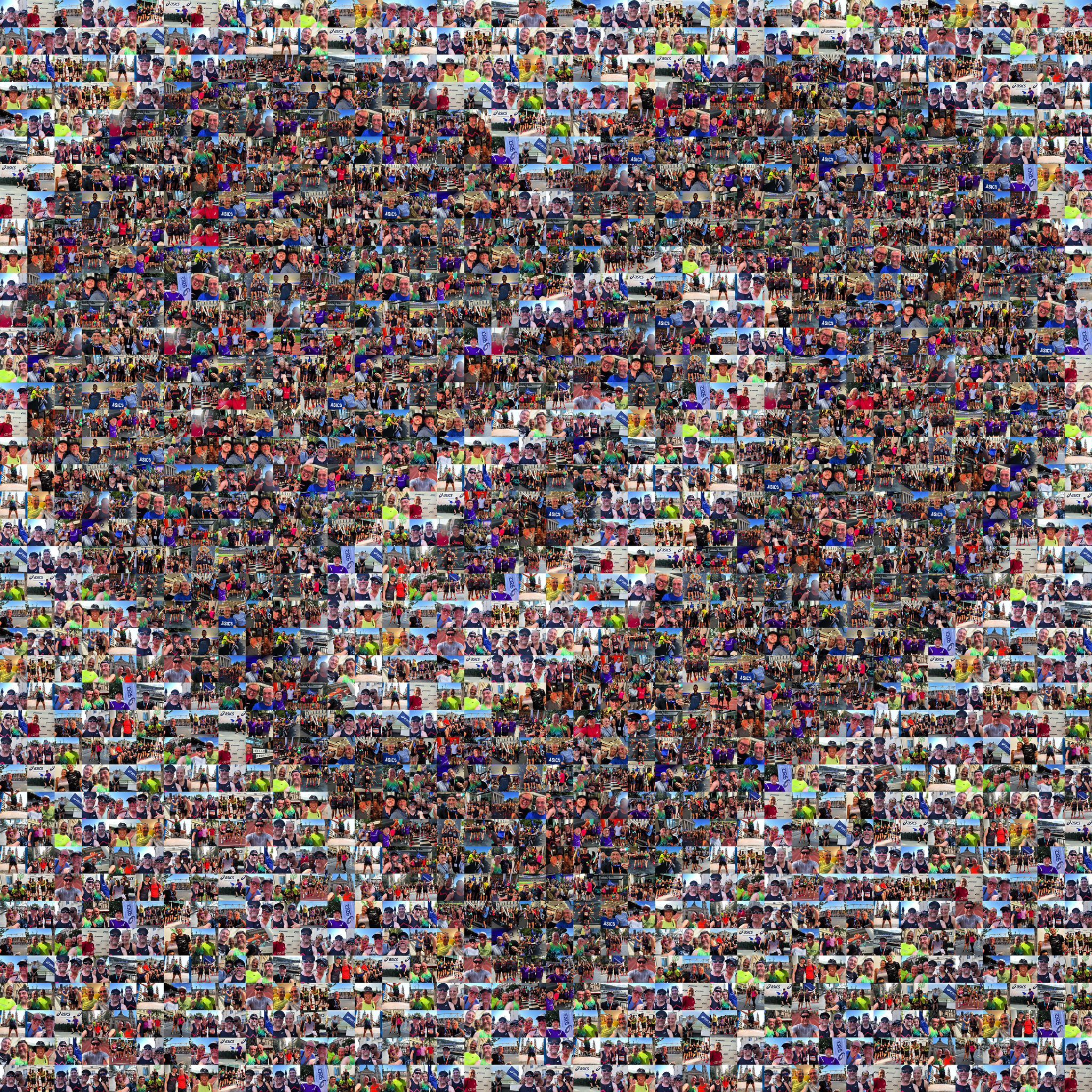 I was given a golden opportunity to see the world of sport and the world of ASICS from a valuable and unique perspective: the perspective of ASICS FrontRunner members! It's no wonder so many people apply to join this unique community of global running ambassadors.
written by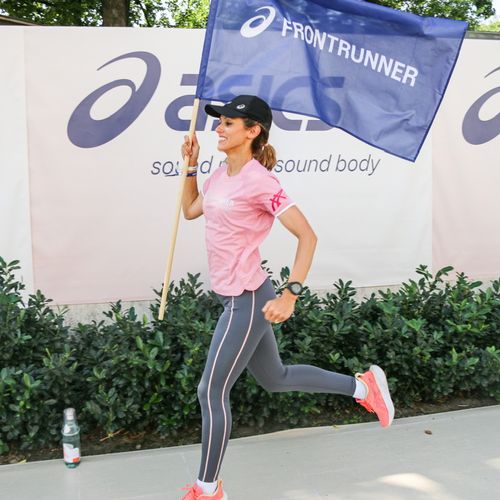 MY DISCIPLINES