A few weeks ago The Clique, an all female run/walk group based in Riyadh, hosted an In Conversation talk at the new ASICS store in Riyadh.
As the first session of it's kind The Clique invited two of their team LeadHERS: Sawsan and I and Luluwah who is also an ASICS FrontRunner Saudi Arabia. We discussed our health, fitness and running journeys to a group of women from the Riyadh community and answered questions about running and training. I'm left inspired by this talk and so I thought I'd share my story with you.
My relationship with running has been on and off over the years, as a former dancer during dance school we were encouraged to do extra cardio, some teachers would take us for a 20 minute run before our dance class started. The mindset of doing lots of extra cardio back then was about losing weight and being very slim so needless to say I didn't really enjoy it as it had a lot of pressure and stress attached to it; give me a dance routine instead!
As a child, my younger brother and I always enjoyed watching endurance sports on the TV and we'd mimic Duathlons by cycling to the park and running around the park's track. I would watch Paula Radcliffe get the miles done and was just so astounded by her elite athleticism, but I never thought it was something for me. However, over time I found out my mum had done a half marathon before I was born and then remembered my big brother had joined in the Junior London Marathon in 1996. The more I thought of that the more I began to feel as though I could possibly do it too and maybe it was for me after all.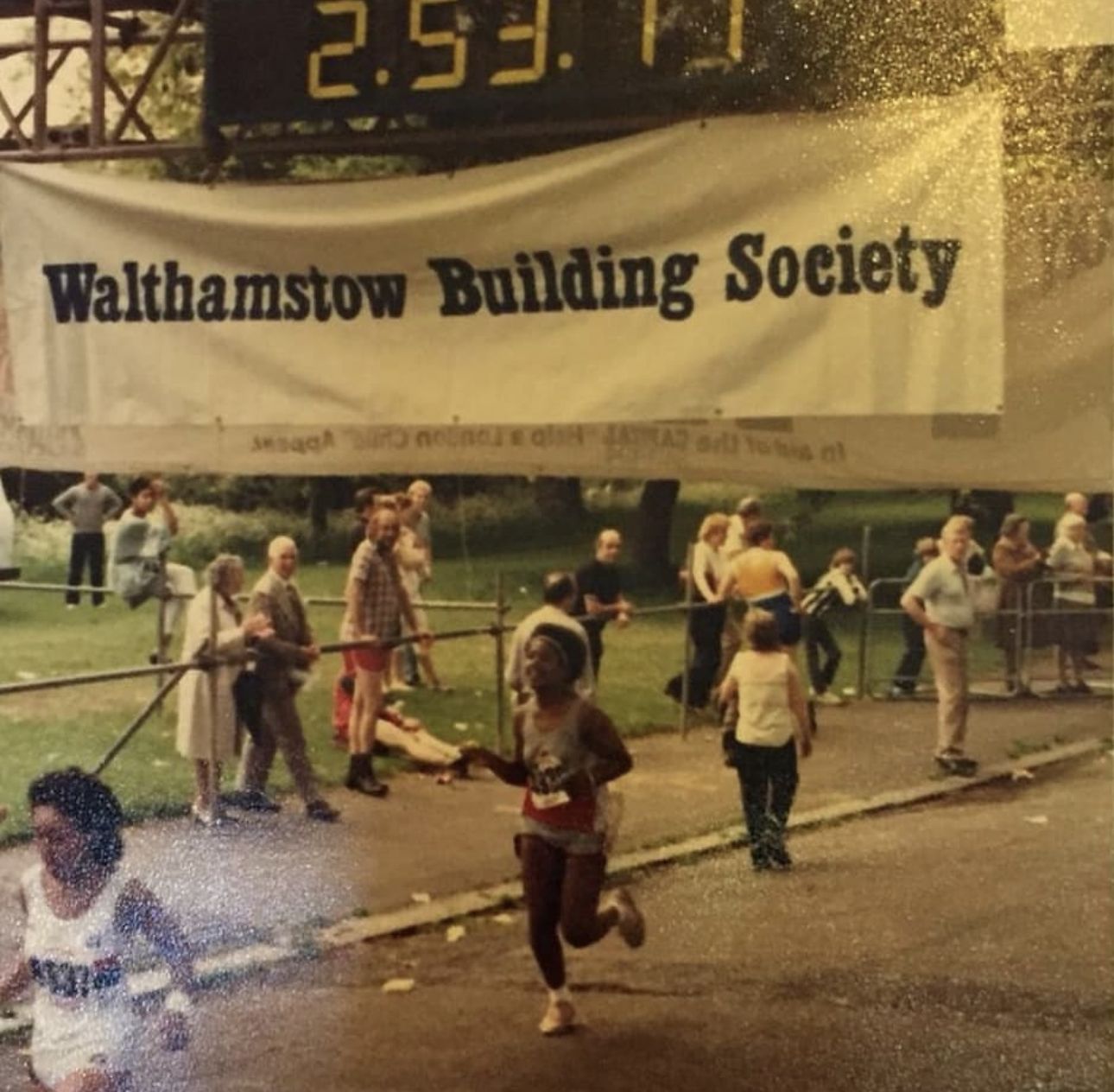 Needless to say in 2016 on a whim of inspiration I signed up to do the London Marathon, my first race as an adult may I add, I hadn't even done a 5km yet! I signed up to run for the charity Shelter and went from couch to marathon in 5 months off the back of a virtually non-existent running background. Eeek!
I made lots of mistakes in my training and when I think back to some moments, with the knowledge I have now it's definitely cringe worthy! But like most people I cried at the finish line, not just because I realised we then had to walk another kilometre down Pall Mall to get our bags, but because I'd actually done it! Me?! It's still one of the hardest things I've ever done physically, even after all of the wild dance things I've done. But seeing all my family at the finish was so wholesome. It made me think how this could be impacting them, because after all their efforts are what inspired me.
It's through experience that we shape ourselves and begin to define our world, it's by seeing people that represent you: family, friends and people that look like you in spaces that seeds the idea that you could possibly do it too. It's seeing these people in spaces that makes you say to yourself 'I can do that too', until one day you actually do.
So my main take away point to the community group during the In Conversation session was, if you have the urge to try something then go for it, you don't know who's watching and who's getting inspired by you just showing up.
When accepting this position as a FrontRunner the imposter syndrome kicked in big time as I'm definitely not your fastest gal out there, but then I realised - it's a relative front. It's who you're paving the way for by simply showing up and being in spaces where there may not be so many of you.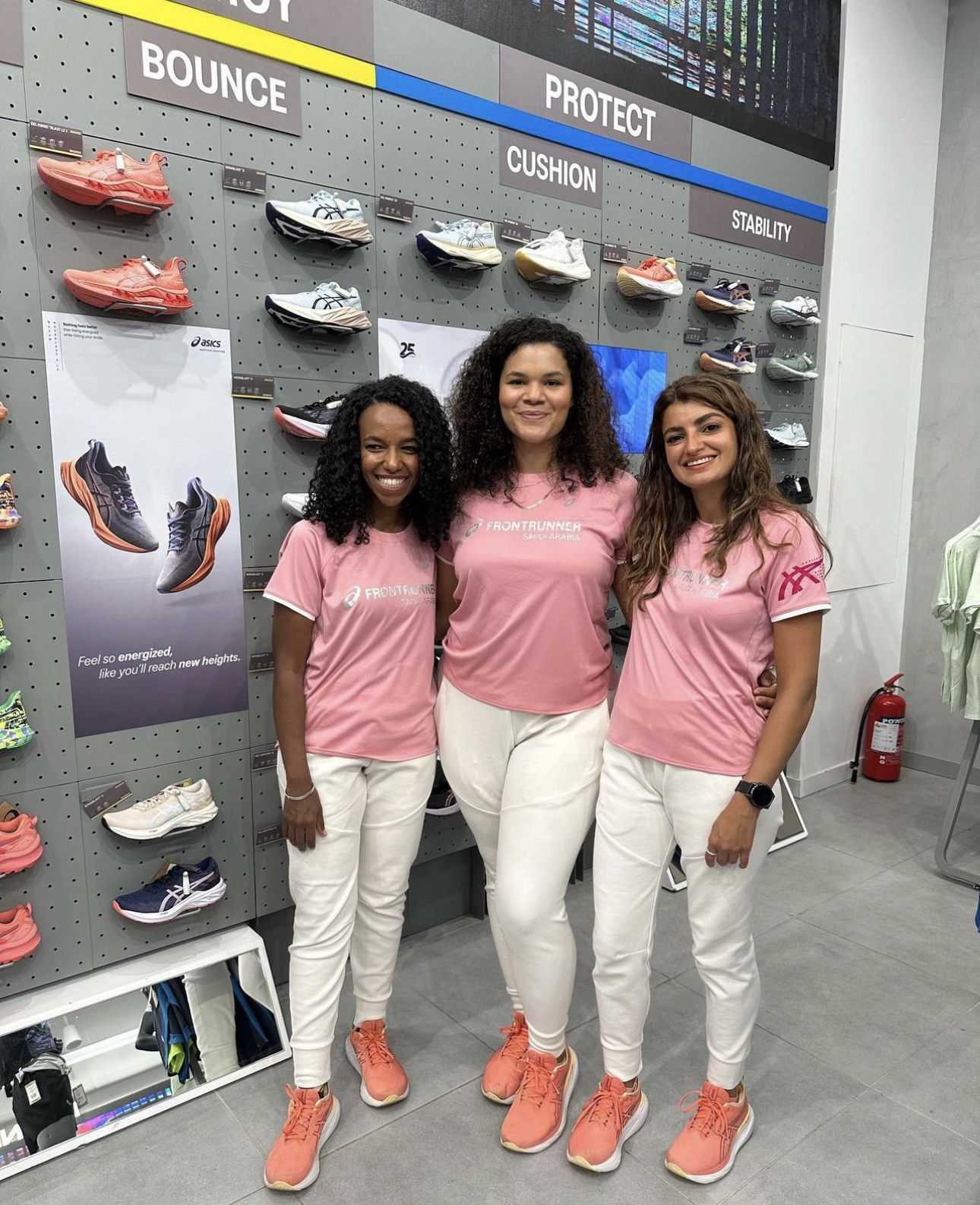 written by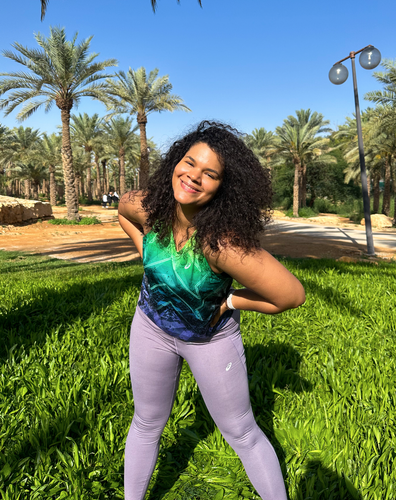 MY DISCIPLINES