Running took me from overweight and inactive to ultrarunner and sports brand ambassador: this is my story,
For most of my life, I've had bad habits in my lifestyle, food, and sleep. I've tried to do workouts at the gym but never committed to them, most of the time feeling sick and having weak energy. As we know, those habits and health situations can run in the history of our families. There was a time my father got really sick. Taking him to the hospital I remember one doctor looked at me and my brothers saying: "You guys need to take good care of yourself as well, you are on the wrong path." That was back in early 2017.

That was a turning point for me
I asked, searched, and kept looking for the right way to get healthier, that suited me. And the thing is, I didn't want to take things fast and rush, just to see big results in a short time. I said to myself, just see how you treated your body for the past many years and now, just have patience. No magic pill, no short cut! I started taking things slowly by eating healthy food and doing easier workout at the gym. I tried to become more active through simple things such as going for a walk, then a jog. Seeing people running around me when I still could not run for 200m at a time actually kept me going and motivated! 
I kept telling myself: "I can do it, I will not stop or give up!" This was early 2017 and for almost two years I kept doing this, just giving myself and my body time to learn how to be disciplined with clean food, keep my workout routine and walk/jog.
May 2019: Committed to discipline.
I found from my friend a group Jeddah Running Community they helped my step by step on my running journey. from my 1st 5km race to achieved Ultra Marathon race. I learned the Running Essentials from Workout Essentials, running
Form & Technique, Proper Breathing Technique, Recovery and Shoes Choosing.
Today, every time I tie my shoelaces and start my run, I feel free from all the stress that the world holds for us, my mind and my heart are always happy, and I feel I am flying during every run. Running has its own way of reminding us how wonderful life is.
Now it my turn to give back to the community, and encouraging new runners in the community is one of my ultimate goals. Being able to stay with them during their runs and give them all they need from A to Z has reminded me about my self and how far I've got. And since I became an ASICS FrontRunner, a running ambassador, I will have more opportunities to be an important part of supporting our running communities. #soundmindsoundbody.
I always remind myself: Keep it fun, love the run… inspire and motivate others.
written by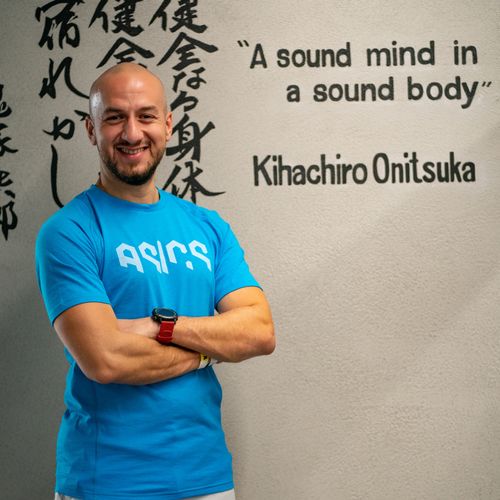 MY DISCIPLINES