Sharing my running and cycling experience in group and solo.
Solo run or team run? Solo ride or group ride? As announced in this post from my IG page, here is my experience about it. 
No doubt that cycling/running in group (friends or club) can be a lot of fun. Group riding/running is enjoyable, we learn from others and easily stick with the schedule, very important especially for beginners in order to build the habit of training. And what about the social time after the session? That moment when we feel part of our community, I truly enjoy sharing impressions, tips or simply having a chat and coffee with our team after a good run.
Personally I love being in group for any training (bike, running, gym) I feel more motivated, I love the nice atmosphere with my team, warming up together, starting together, some talk, there's always a race to talk about. Are we training today? Amazing I'm in! And I want to encourage others, if I can share even the smallest tip to make other's training a bit easier or better, here I am to help.
My journey in sport as adult started in group: CrossFit in Mexico and judo in France was my beginning. Then when the Covid comes, homegym was my new reality, so I switched to always solo workouts. Everything changed during this last year when I moved to Saudi Arabia, since I started running with my team Khobar Running Crew, I developed a strong attachment with working out in group. Being in group was essential for building my foundation of running knowledge in terms of mind and body abilities.
That's why it took me time to decide "ok, today I'm going to run ALONE!"Believe it or not, it was a hard decision for me. And it was even harder when I decided to go alone with my road bike. The lack of confidence in myself was my wall. "What if..?" Oh who knows me in person knows what I'm talking about! What if I pinch my tire? What if I fall? What if I get lost? What if a car hits me? Bismillah. Until the day I just took my bike and went for a ride. Alhamdulillah! It was the best decision!
Coming back to the topic, I'm telling you my story because since I started to have some solo running and cycling session, I learned a lot about myself and I discovered aspects that I couldn't know while training in group. Solo rides and solo runs are absolutely important, a great moment for ourselves to grow.
Before to share with you what I've learned, I have a question for you: are you really alone when you train alone?
Explore the possibility that you might just be your own best company.
So, here is some benefits I found out while running/riding solo that I want to share with you:
You're in total control. You start when you start, never late. You can deviate from your planned route if you decide it, ride/run as fast or slow, and as long or short as you like.
No fear of getting dropped. The growing gap between you and the rest of the group can be so frustrating, wherever is the reason you aren't able to stick with the group: not fueled enough your body, not recovered well from the previous training… anyway it's the worst feeling. Solo ride, solo run, zero gap!
Feel free to get lost in your own thoughts. Solo rides (as solo runs) are incredibly meditative, any conversation will distract you from your thoughts. Solo runs are perfect time for listening a podcast or audiobook and I enjoy it a lot, especially while running in a well known course. Personally I don't listen any podcast or audiobook while cycling, safety first.

Build your self-confidence and mental toughness. Solo ride/solo run is the best moment to cultivate confidence and focus on your personal development. With no buddy to use as encouragement, you must work on your own personal motivations. This will not only make yourself physically stronger, but now you are mentally stronger. Cycling and running a long distance alone, unsupported is an accomplishment worth congratulating yourself for.
In the end keeping a balance is the best practice. Always cycling/running alone can be boring and may lead to giving up. Always cycling/running in group can lead to reliance on other to reach our goals. Whatever you do, solo or group session, be aware of your purpose in doing it, decide what you want and go for it!
written by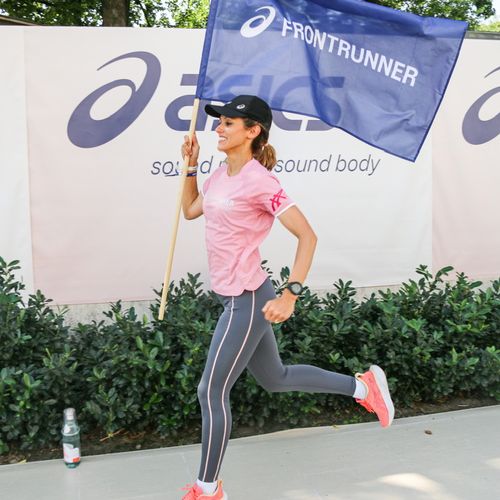 MY DISCIPLINES