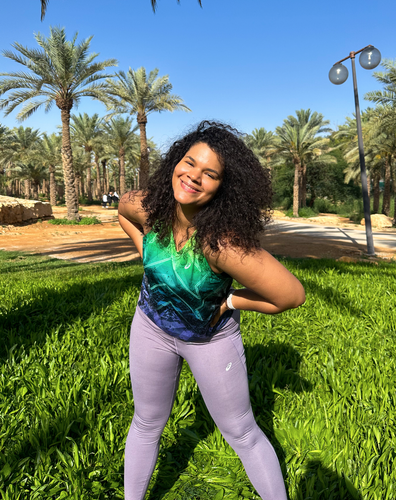 Hannah Meraki
Health and Fitness Coach from Riyadh
Age group: 35
MY DISCIPLINES
ABOUT ME
A Londoner based in Riyadh since 2016. Originally trained as a Contemporary Dancer and Choreographer that moved into Health and Fitness. I now work with women wanting to improve their health, fitness and lifestyle.
MY BIGGEST ACHIEVEMENTS
Going from couch to a marathon in 5 months for the London Marathon.
MY PERSONAL RECORDS
RECORD Half marathon
02:23:55
MY NEXT GOALS AND PROJECTS
Sub 5 Marathon and my first Sprint Triathlon.
CHECK OUT MY SPOTIFY PLAYLIST