I have been running with a number of Nimbus versions during the year and always felt that this is a good shoe. Now, in all honestly this version is the best and most comfortable generation so far without competition.
The shoe it self as a whole does not revolutionize the market but the small details in parts make up a great sum and I will list some of my favorites below.
The heel
When you put on your new Nimbus 23 the first time you are hit by the fact the it fits really really good and the heel section is a big part of this. Nimbus 23 has a new integrated heel counter that keep the heel in a perfect position and increase the foot's movement from heal to toe-off.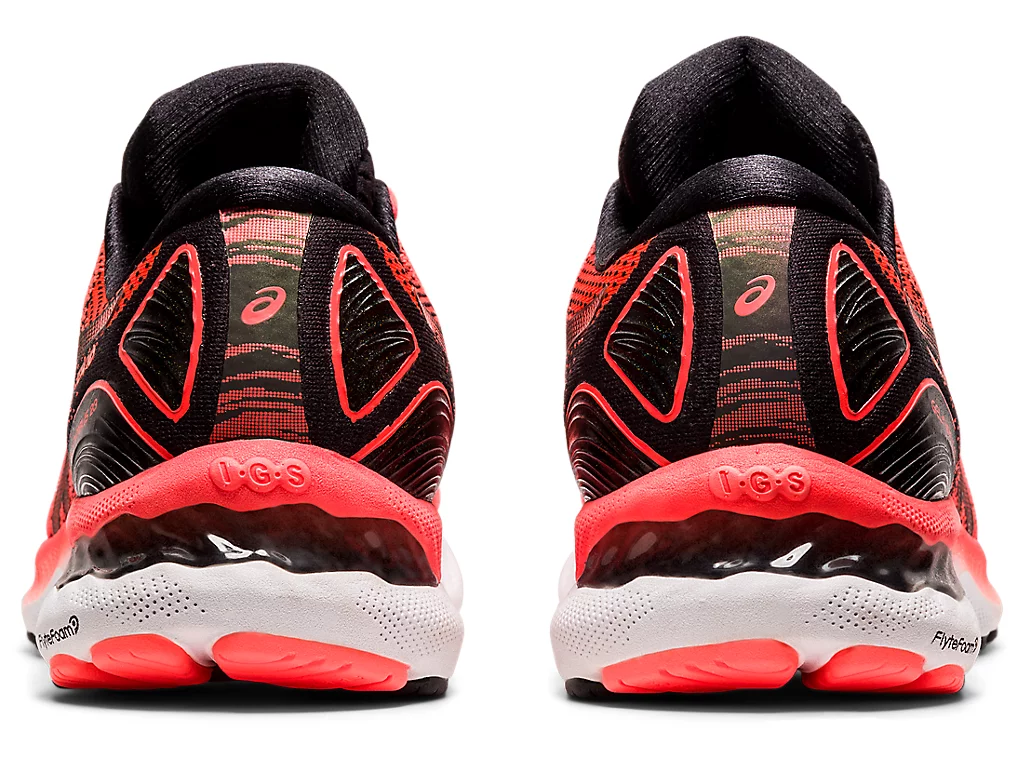 The sole
There are small adjustments done on the sole and Nimbus 23 are focusing on the full ground contact and the new version has a smoother ride the its previous colleagues.
Gender specific
A technology featured only in ASICS women's shoes. It adds an extra 3 mm of height to the heel – an adjustment that greatly reduces pressure in the Achilles tendon, as men's and women's Achilles have a slightly different shape.
The shoe laces
Many of the shoes I have been testing during the years are fitted with round shoe laces but Nimbus 23 are equipped with flat shoe laces which makes the fitting very nice and comfortable. Might sound like a small adjustment but as I mentioned in the beginning, all the small parts ends up to a great sum.
The look
I have been testing the Tokyo edition which in my opinion looks really cool in its bright pinkish color.
The mesh
Jacquard fabric by definition is a highly textured fabric with engineered patterns that are woven. In one unique layer we create different patterns in specific areas to enhance fit, support and breathability.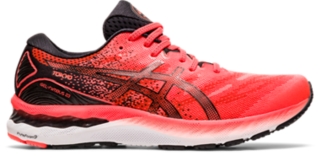 GEL-NIMBUS 23 TOKYO
The GEL-NIMBUS™ 23 TOKYO running shoe continues to offer excellent comfort and long-run impact absorption. Its improved stability provides a more balanced stride that's followed by smoother transitions. This iteration features our Sunrise Red co...
KÖP NU
Technical stuff:
Weight Men Women
310 g 255 g
Drop 10 mm 13 mm
Height 15-25 mm 14-27 mm
In summary
So all in all this is a very nice shoe ready for the all kinds of runs both long sessions as well as short intervals. I'm a rather heavy guy and this is a great fit for my kind of body and my kind of running and I can highly recommend this shoe.
skriven av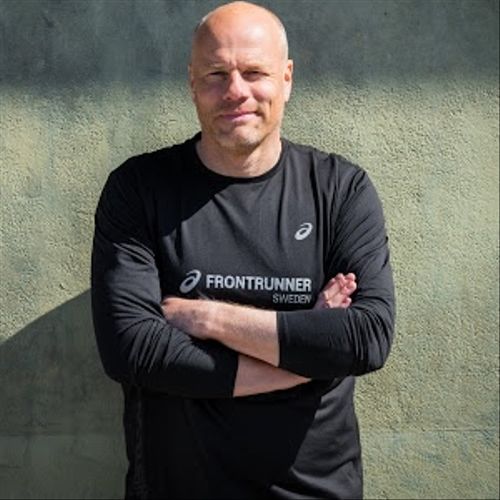 Erik Liffner
Data Architect från Gustavsberg

Åldersgrupp: 49


Mina discipliner