Slow and steady I'm now gazing towards my biggest running goal yet, the Trail Marathon. It will be the Högakusten Trail, 43 k, September 2nd this year.
Fifteen days without running… I chose to do my first blogpost in may due to the fact that I had booked my first race with the Asics team this month, Vårruset in Stockholm. But what happened was that the week before the race I twisted my ankle when I was running the trails… and that was that. So here I am, writing my first blogpost about my first race that didn't happen. Haha
Instead I've been trying to rehab the ankle and resting as much as possible this month. Today I did my first run and it felt AMAZING, I'm crossing my fingers that its fully recovered now.
And with this in mind, I decided to write about what the future holds for me instead.
Slow and steady I'm now gazing towards my biggest running goal yet, the Trail Marathon. It will be the Högakusten Trail, 43 k, September 2nd this year. That gives me 93 days to prepare from today. I cannot yet describe how excited I am. Well I'll try, I'm equally excited as my daughter for her 8 days left in school before the long summer holidays, I'm equally excited as my dog Rakas when saying the words "wanna go out?", I'm equally excited as when giving a gift to someone special and they finally get to unwrap it and you see their excitement too… I think you get the point.
The last time I competed in a big trail race was 2021, it was the Infinite Trail Race in the alps, Bad Hofgastein, Austria. I loved that competition so much, epic sceneries around the beautiful mountains and since it was a team competition it was so beautiful to feel the team spirit trough out the weekend. That's why I'm so happy that even though the Högakusten Trail race isn't a team-race, I still know that it will be amazing team spirit due to all the frontrunners that will participate. I'm so happy to be in this friendly community.
If any of you that reads this have already been running this trail marathon, I would love to hear your experiences from it, please comment or DM me on instagram, I wanna know it all.
What I missed out on in my preparation for the Austrian Trail race was to practice the downhill running. I was so focused on the uphill due to that race was tracked with the first 10 k to be 1900 verticals with no flat parts, so I knew that I had to get up there and I did the rookie mistake to think that downhill will always go in whatever way… What happened was that during the race after 1 hour downhill my right knee started to hurt and after the race I got a inflammation in that knee that needed 3 months rehab. So this time I will learn from my mistakes and do my downhill homework.
So the 3 months to come I will prepare for the Trail Marathon, I will be traveling around quite a lot these summer months and it will be epic to have the win-win situation with the workouts and exploring. Because I will try to use my programming in the scenery that I am each week. For example, I'm going to Norway and Finland in June, I will try to explore new trails around the areas that I'm in. And in July I'm going on a Trail Adventure to Mont Blanc with another frontrunner, Diyako, and we will for sure enjoy the epic trails that those mountains has to offer. After running those mountains I will go to the north of Sweden, to my hometown and to my home forest area to run my favorite trails in the midnight sun. I LOVE running in the middle of the night in the north, I do it every summer, usually with my father, it's just so liberating to run in that light and it feels like the forest is about to fold it's eyes from the days heat and challenges, its so quiet but still bright, the air is moist and the vibe makes me so calm and ecstatic in the same way, I can hear my heartbeat and the sound of the different parts of nature under my feat…aah I love it so much. The last month of preparation will mostly be around the Stockholm area.
To wrap this up in three sentences;
I'm happy that I'm able to run again after those fifteen days of rehab
I'm so grateful to be part of this amazing community as a frontrunner
I'm all over the place excited to now have 93 days of summer and preparation for my FIRST Trail Marathon in front of me.
Thank you for reading <3
Love,
Annica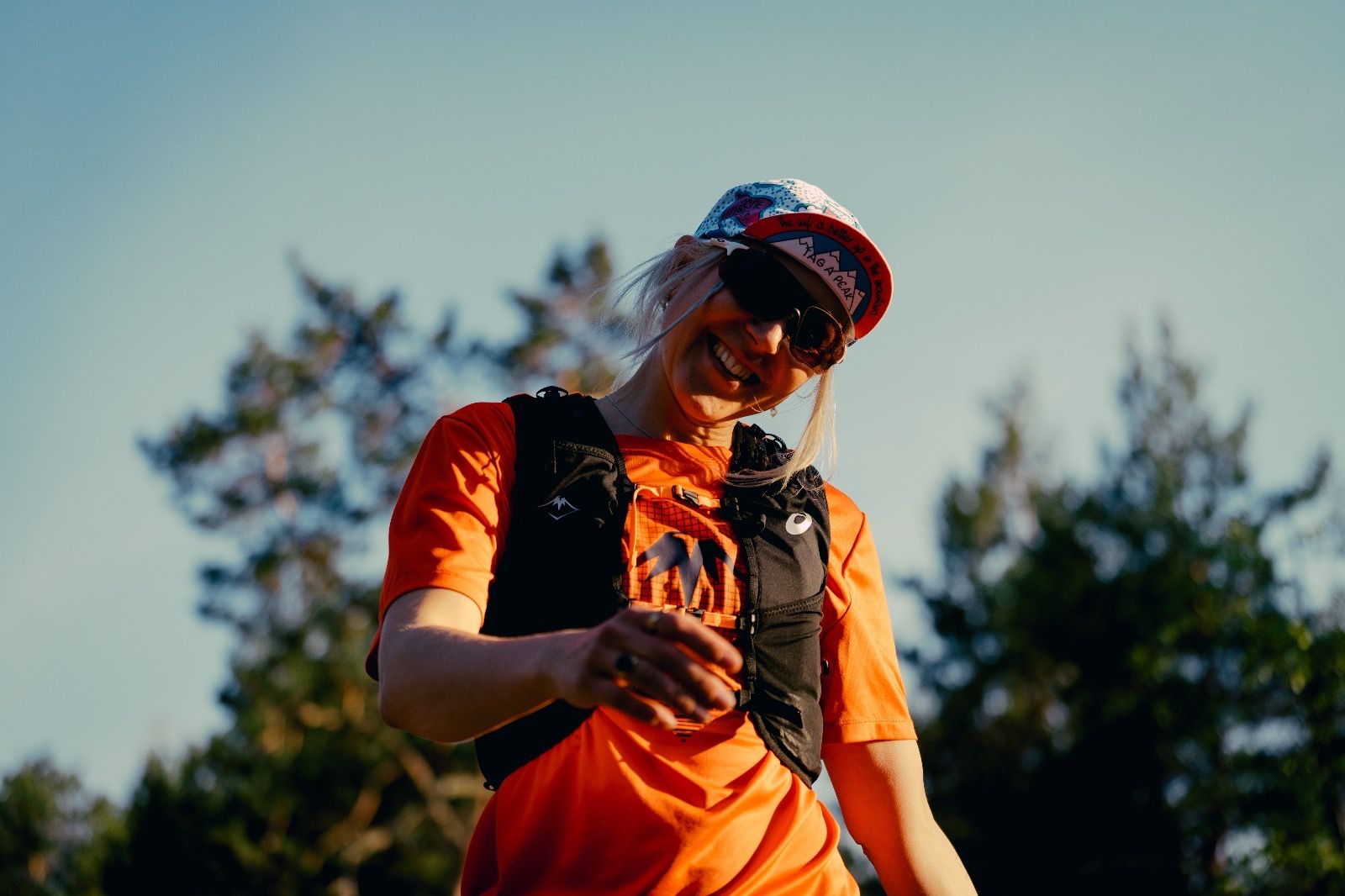 skriven av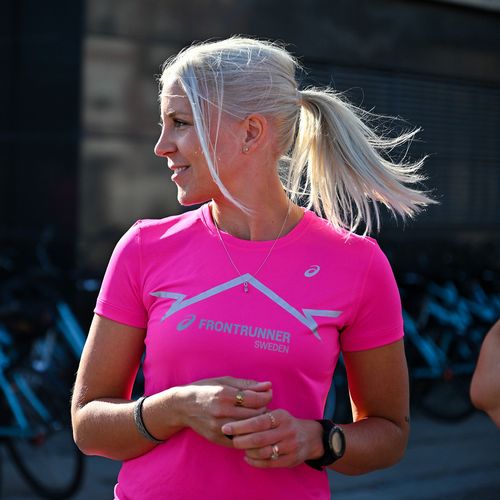 Mina discipliner