The latest version of the Metaspeed Sky have been helping me claim new Personal bests in both the 10k and 5k. I really feel that I use less energy in every step and I can therefore put in a but more in every race and recover faster from my tougher training sessions.
First time I had the oppurtunity to try the update of Metaspeed Sky  was at the release of the shoe and the event MetaSpeed Time Trials in Malaga.  ASICS athletes and ASICS FrontRunner members from all over Europe came together to claim new personal bests with the latest technology.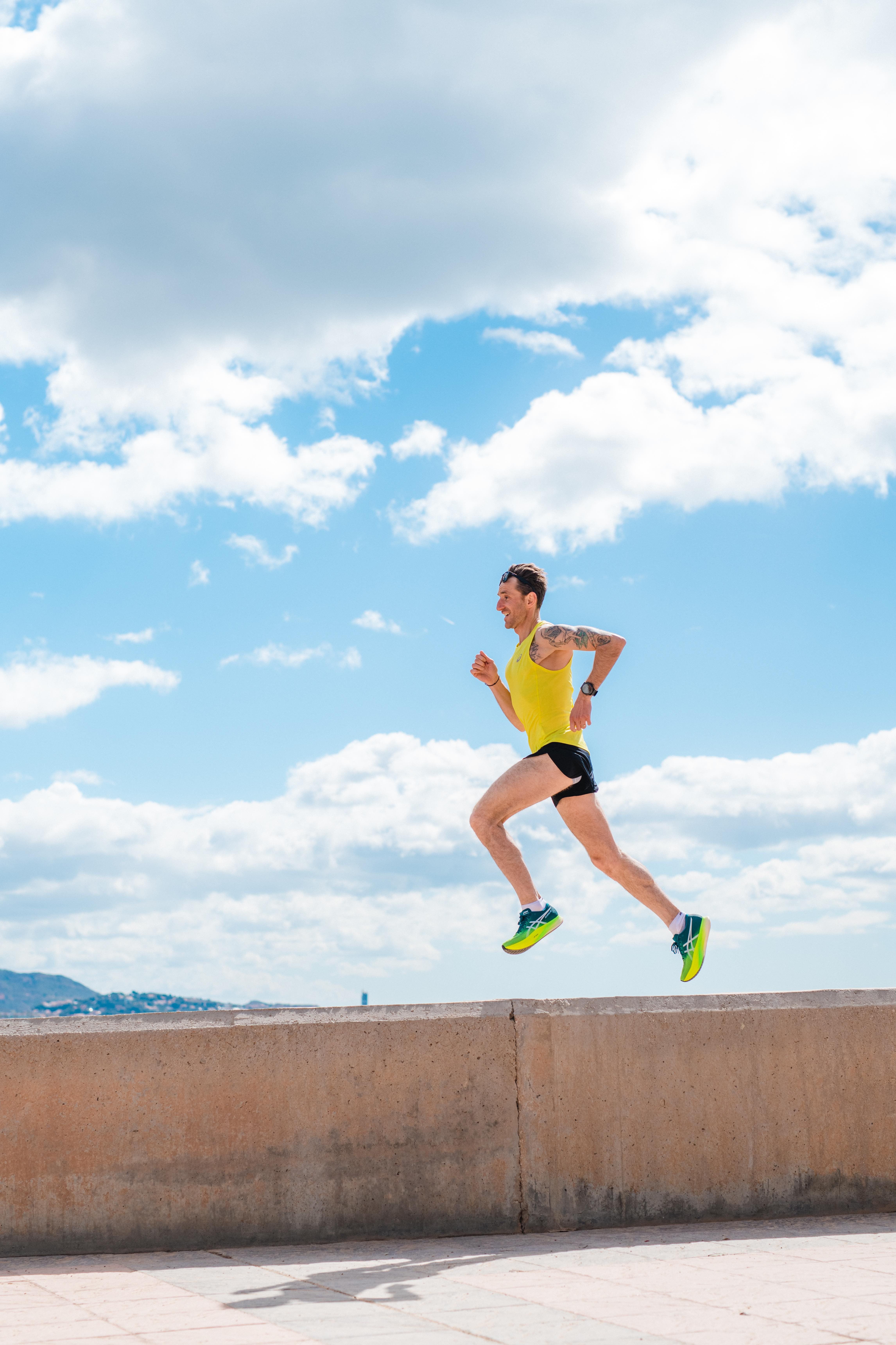 5 k Race review
My goal was to break my current PB 16.23 on the 5k. When the start gun went off I quickly felt that I had a greater bounce forward in every step than I felt before. I felt confidence and I took the back of another runner that was running in a faster pace than I originally planned for. At 3k I had a dip of energy and the bad thoughts started coming. Then I mentally started telling myself just one more minute in this pace and repeated that until the last kilometer. When I realised that I could make it under 16 minutes if I give it a last push I regained energy and literally it felt like I was flying towards the finish line passing several of my ASICS FrontRunner friends. The last 200m I pulled of a sprint and managed to have the seconds on my side. 15.59!!
I could not have been happier with my performance, both mentally and phyiscally. I am confident that the Metaspeed Sky was one key to this successful race.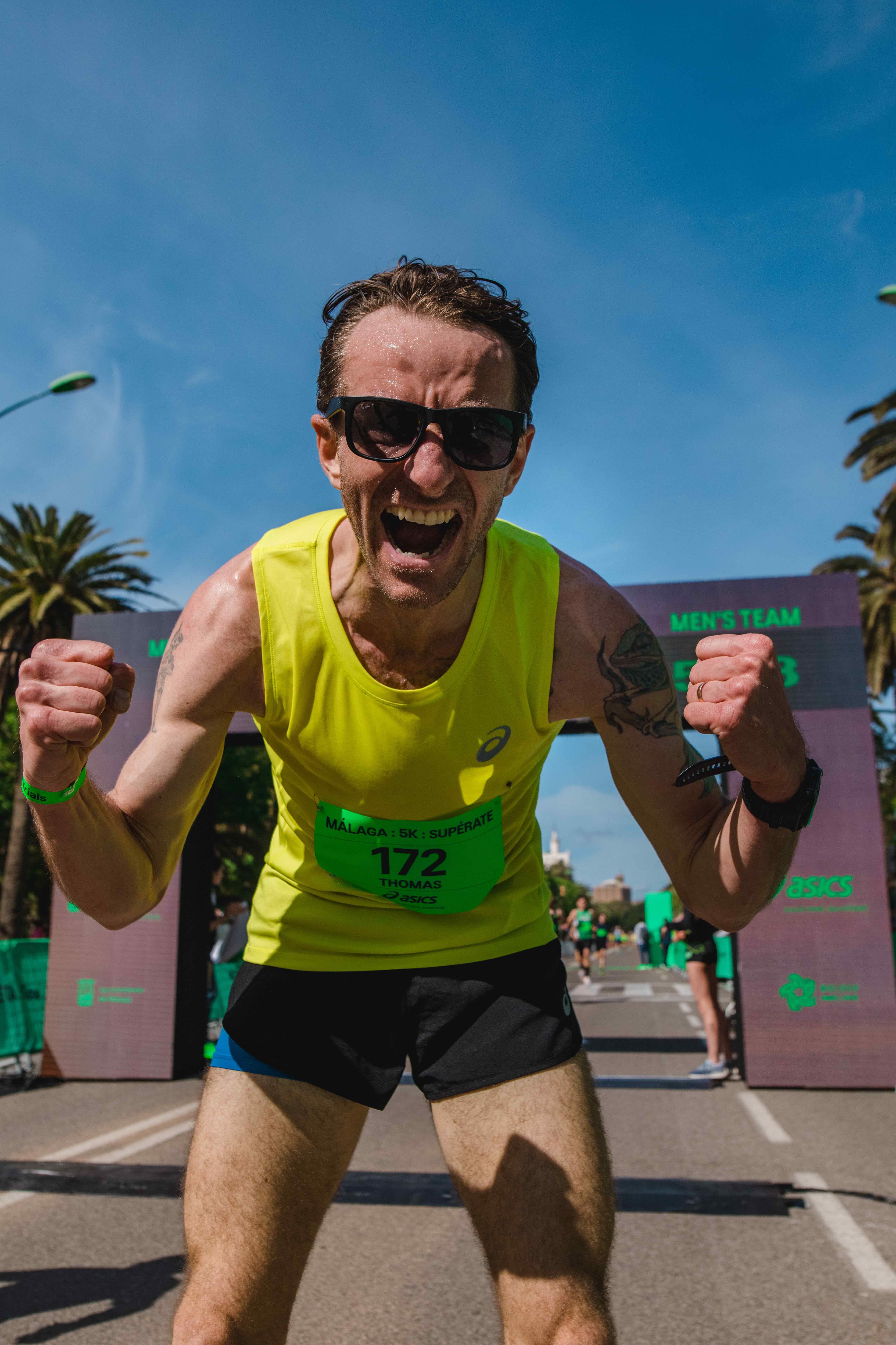 10000m race review
A few weeks later I signed up in the last minute for a 10.000 meter race at the legendary Stockholm Stadium that hosted the Olympics in 1912. I actually just imagined it as a good training session to join this race. Due to family issues I ended up coming to start line just 1 minute before the race started and my only warmup was 200m jogging from the parking.
The gun goes and I stick behind the pacer for sub 34 minutes. I feel that the Metaspeed sky works well on the track too and it feels a bit like my legs are just going by themselves. When it is about 2000 metres left I feel like I have quite a lot of energy left and I decided to make a push. I pass the pacer and end up having a great sprint the last lap.
The results? Another massive PB! 33.22 is about 20 seconds faster than my current one and I could barely believe it myself thinking about my lack of preparations for this race. Again the Metaspeed Sky proved to be a great companion when you need it the most :)
Why I recommend the Metaspeed Sky
It is a great shoe for races and tougher intervall sessions since it saves you energy in every stride thanks to the carbon plate and other innovative technologies.
The shoe is very light. 205 g (US9 male) 
It looks great. You truly stick out on the starting line with these beauties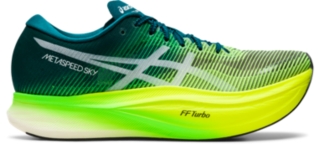 The METASPEED™ SKY+ racing shoes are designed for stride-style runners who are looking to start fast and finish faster. Runners wearing these shoes will be able to take longer strides while conserving energy with each step. ​Thanks to an energet...
Köp nu
skriven av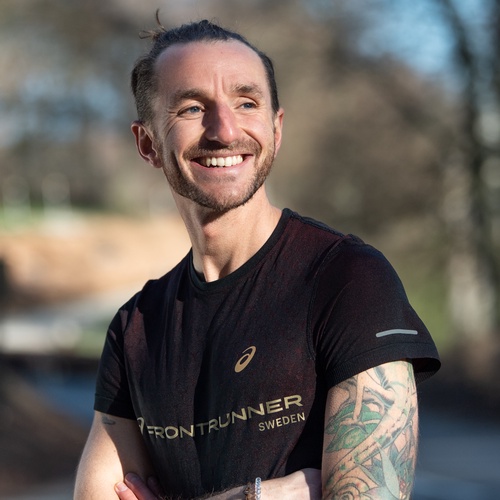 Thomas Pickelner
Videoproducent och journalist - driver organisation för pappor från Stockholm


Klubb: ASICS FrontRunner

Mina discipliner