Many of the shoes delivered by ASICS include bright and colorful patterns that provides you with a sense of energy and creativity. ASICS Gel Pulse 12 is totally opposite and do I like it. Please read along and I will describe my impression.
During the unwrapping of my new pair of ASICS Gel Pulse 12 I was rather surprised about the look of my new shoes. This was a single colored shoe with a very tone downed impression which made it very different from any other ASICS shoe I have previously tested. Always eager to get a first feel of the shoe I immediately put it on and was stunned by how well the shoe fitted my feet. A narrow, compact and very comfortable feeling of being one with the shoe emerged and the urge to for a run speared instantly.
This is a shoe aimed at persons running mainly on harder surfaces like pavements and asphalt and whom have a rather neutral pronation type and normal size arches and who weighs somewhere around 85 kg. I have, however, used it on both gravel and softer surfaces and it works perfectly well. I'm also a bit heavier but the
AHAR+
The entire sole of the Puls 12 is made up of the material called AHAR which stands for ASICS HIGH ABRASION RUBBER. AHAR is a material consisting of a higher then normal carbon content which makes the sole more durable, lower in weight and very flexible.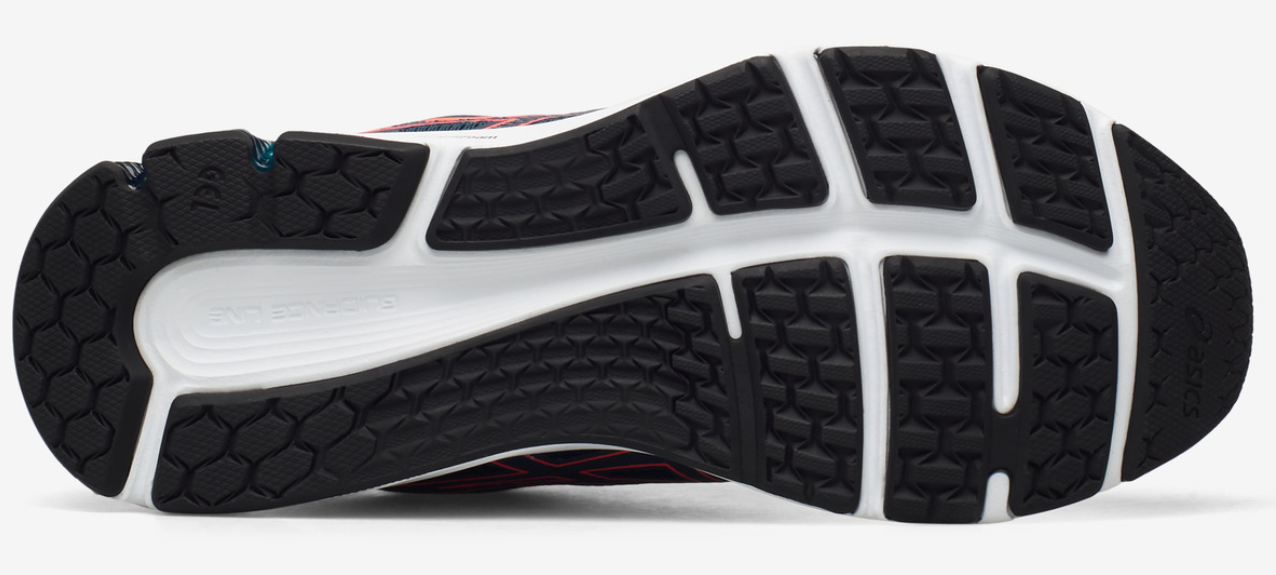 AMPLIFOAM
The AHAR sole is also supplemented with the AMPLIFOAM midsole which also makes the shoe more durable and flexible.
A part from being very durable, flexible and not least very comfortable, the upper mesh is constructed of a material which is super breathable with the result that you feet does not feel too warm while running.
Technical stuff:
Weight Men Women
313 g 254 g
Drop 8 mm 8 mm
Height 13-21 mm 12-20 mm
To summarize this is a very nice and comfortable shoe to be used on a range of different surfaces. It feels rather light and the cushion at the back using the ORTHOLITE® SOCKLINER technology makes the fitting really nice and the breathable upper mesh makes it a nice and firm shoe to ware. This is a shoe I can really recommend to try out.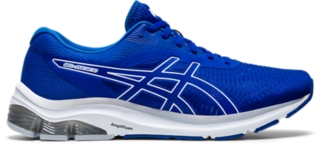 GEL-PULSE 12
The GEL-PULSE™ 12 running shoe offers excellent cushioning and comfort. In this version, the engineered mesh used in the upper is softer and more breathable. The fit around the heel and over the top of the foot has been softened for a better fee...
KÖP NU
skriven av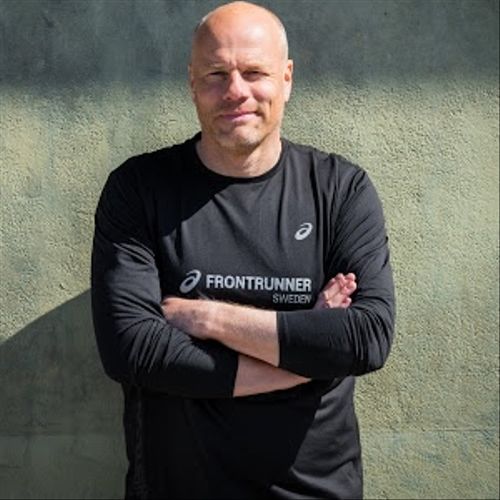 Erik Liffner
Data Architect från Gustavsberg

Åldersgrupp: 49


Mina discipliner