My Journey with the ASICS GEL-KAYANO 30
As a passionate runner, I've always looked for the perfect combination of comfort, support, and performance in my running shoes. Luckily, as an ASICS FrontRunner, I had the opportunity to try out the ASICS GEL-KAYANO 30, the latest iteration of a renowned running shoe series.
If you are wondering if this shoe will fit you, I will be happy to share my personal experience highlighting its advantages and helping you determine if it's the right fit for your running journey.
1. Comfort: From the moment I slipped my feet into the GEL-KAYANO 30, I felt an immediate sense of comfort. The plush cushioning gel technology absorbed impact exceptionally well, making each stride feel effortless. Even during long-distance runs, my feet remained cozy and well-supported.
2. Support: One of the standout features of the GEL-KAYANO 30 is its exceptional support, particularly for overpronators. The support system helped stabilize my gait, preventing excessive inward rolling of the foot. This not only enhanced my running efficiency but also reduced the risk of potential injuries.
3. Performance: The GEL-KAYANO 30 midsole combined with the gel cushioning provided a snappy energy return that propelled me forward with each step. This made the shoe suitable for both long and steady runs.
In conclusion Who Is It For?

The ASICS GEL-KAYANO 30 is an excellent choice for:
Overpronators: If you have a tendency to overpronate, meaning your feet roll excessively inward during your stride, the Gel-Kayano 30's supportive features can help correct this motion and prevent potential injuries.
Long-Distance Runners: The supreme comfort and durability make these shoes ideal for runners who frequently tackle longer distances. The cushioning and support ensure that your feet stay comfortable even during extended periods of running.
Runners Seeking Stability: The GEL-KAYANO 30's combination of cushioning and stability features makes it a great option for runners looking for a balanced and supportive ride.
My experience with the ASICS GEL-KAYANO 30 has been overwhelmingly positive. Remember, finding the perfect running shoe is a personal journey, and the GEL-KAYANO 30 is undoubtedly a contender that should be on your radar.
נכתב על ידי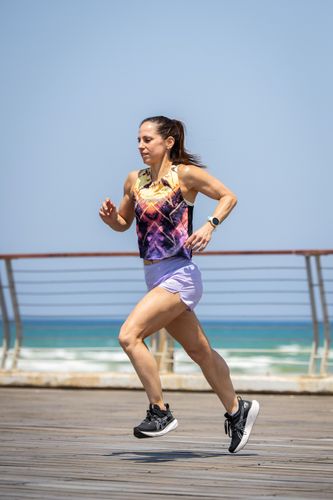 הדיסציפלינות שלי