Am fost aproape să obțin victoria, apoi însă a urmat ultima coborâre…
Am alergat foarte multe competiții mari și bine organizate atât în România, cât și competiții internaționale, însă am auzit de la foarte mulți alergători că EcoRun este cursa la care trebuie neapărat să iau startul. Așa că am decis să mă înscriu la această cursă ca pregătire pentru Campionatul Mondial de Alergare Montană (Innsbruck-Stubai, 6-10 iunie), iar cursa nu m-a dezamăgit deloc.
EcoRun are unul dintre cele mai spectaculoase trasee din câte am văzut. Sunt organizate 2 curse competitive: cursa de cros (14km, +600m dif.niv.) si cursa de maraton (42km, +2400m dif.nivel.), cursă care este formată din 3 bucle diferite (fiecare din ele având 14km), iar la final, după încheierea cursei, traseu arată exact ca un trifoi (cu 3 foi de această dată). Eu am ales cursa de cros.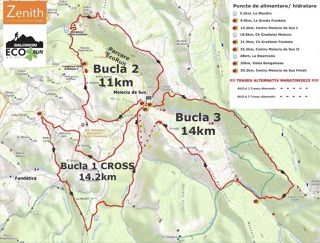 Lista de start era plină cu nume grele ale probei de alergare montană (și nu numai), dar eu eram încrezător în munca pe care am depus-o în ultima perioadă și motivația mea era la cote înalte (în urma victoriei de la Campionatul Balcanic de Alergare Montană din weekend-ul precedent). Așadar, după start, m-am poziționat printre cei mai buni alergători, sau cel puțin asta am încercat, ținând cont că un pace de 3:16/km pe o porțiune de fals plat în urcare nu îți oferă prea mult timp de respiro.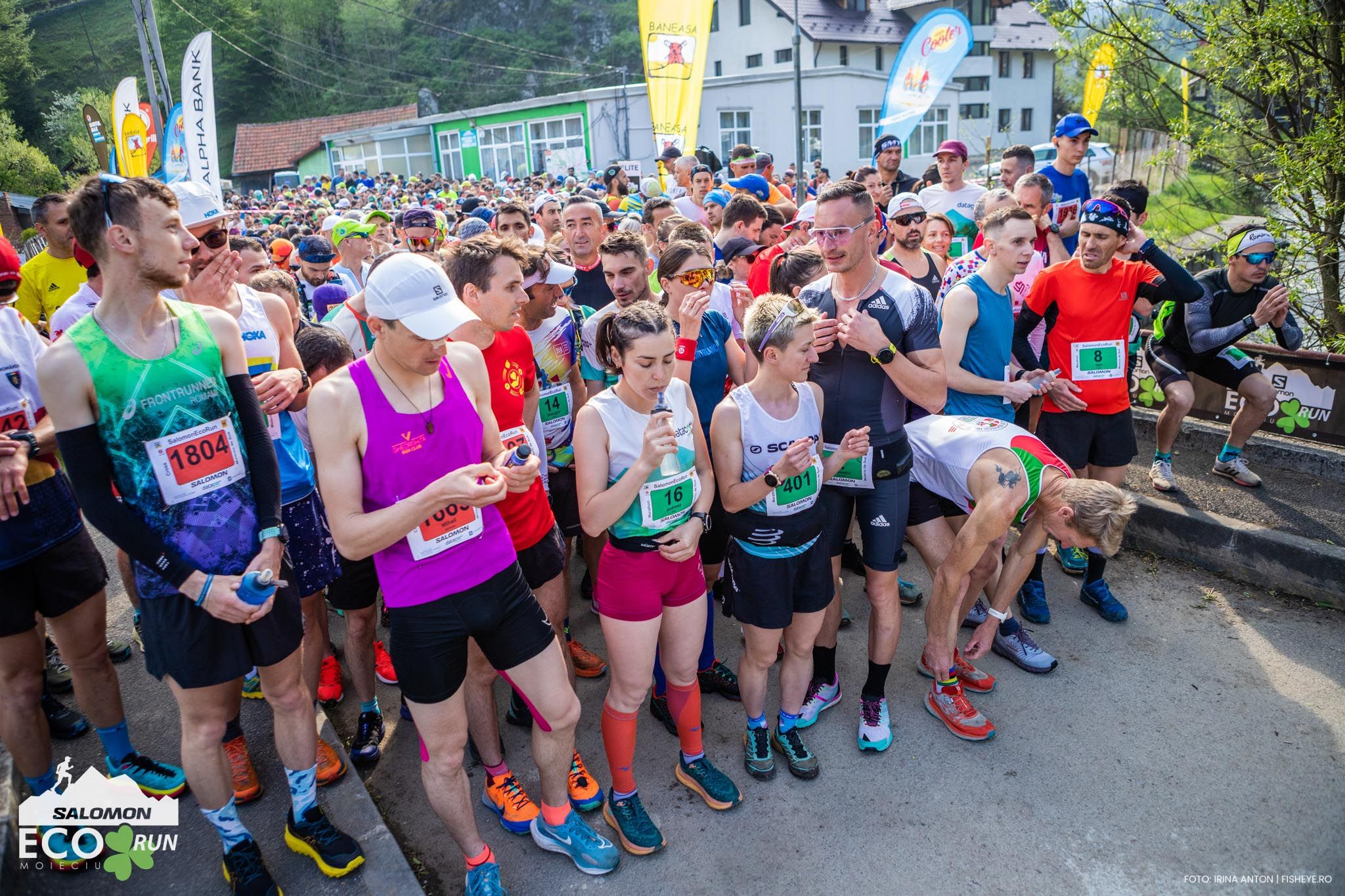 După primii 3km de fals plat, a urmat și prima urcare de pe traseu, moment în care mi-am zis că pot însfârșit să mă relaxez, ca și cum acea primă urcare reprezenta un moment bun de relaxare… Dar a devenit rapid un pace gestionabil și am început să mă simt din ce în ce mai bine. Mă aflam într-un grup cu alți 2 alergători și începeam să ne "rupem" din ce în ce mai mult față de alergătorii din spatele nostru. După km 5, unde s-a terminat prima urcare, am decis să forțez pe prima porțiune de coborâre, după ce am observat că nici adversarii mei nu se simțeau atât de confortabil.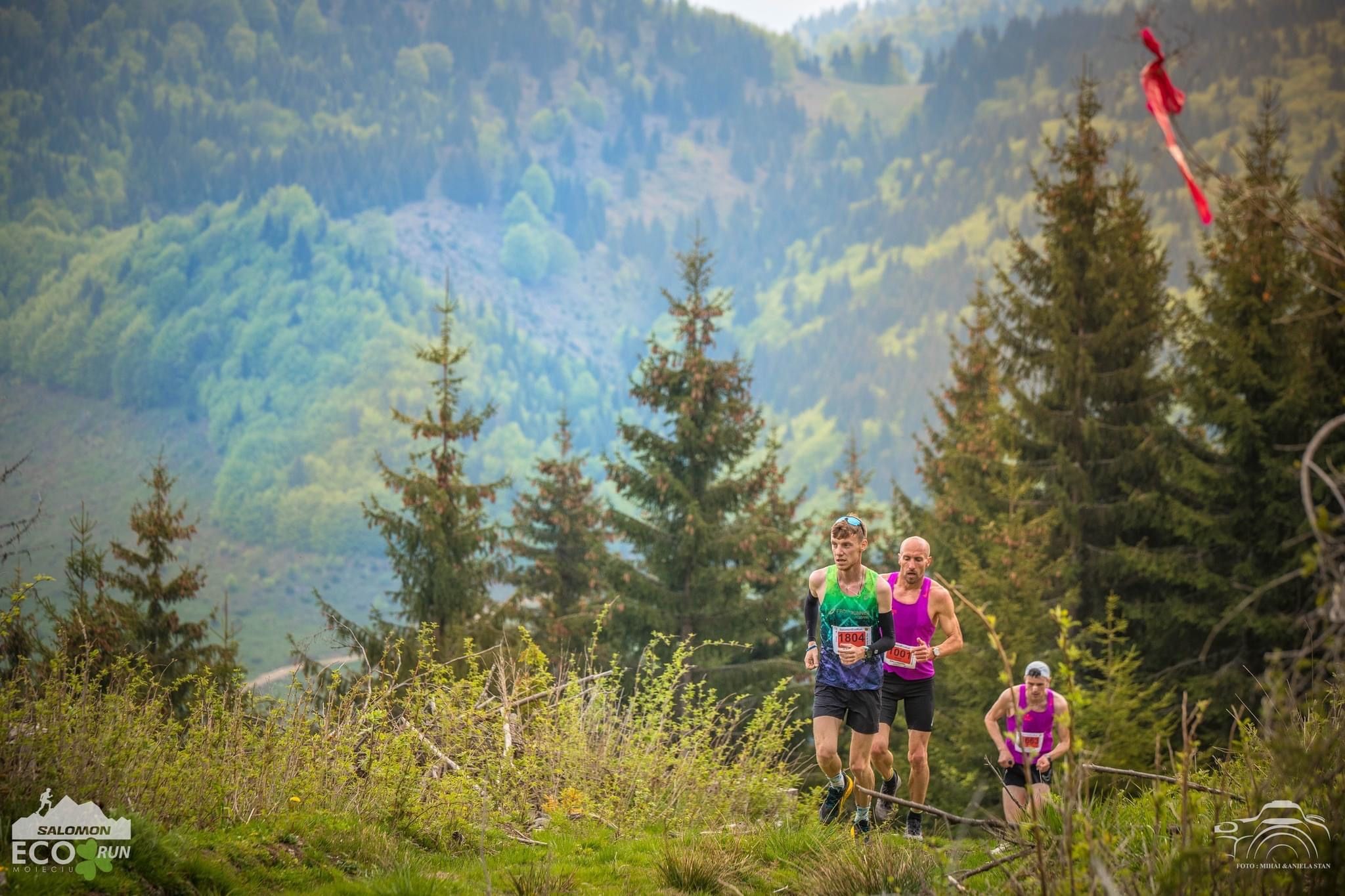 Unul dintre cei 2 alergători cu care formasem un grup a început să piardă puțin teren și brusc am rămas doar 2 care să luptăm pentru victoria finală. După o nouă zonă mai plată, unde părea că nu eram în elementul meu, am recuperat distanța față de primul alergător pe o coborâre lungă și am alergat împreună până în ultimii 2km, moment în care am decis să forțez puțin pe ultima coborâre.
Realizând că sunt liderul cursei și mai aveam doar porțiunea de coborâre până la final, mi-a readus energia și "zburam" pe acea porțiune, sau cel puțin asta credeam eu. Până când… Nu știam cât de abruptă este ultima parte a coborârii (ultimii 500m), așa că, pentru o secundă, am crezut că nimic nu putea merge rău. Dar, brusc, am văzut o figură trecând pe lângă mine, ca și cum am fi alergat pe șosea și nu s-a mai uitat în spate până la linia de finish, lăsându-mă pur și simplu șocat. În mai puțin de o secundă, am trecut de la gândul că pot câștiga această cursă, la șocul cauzat de Bogdan și la întrebarea care încă mă bântuie: cum poate cineva coborî așa pe o astfel de coborâre?!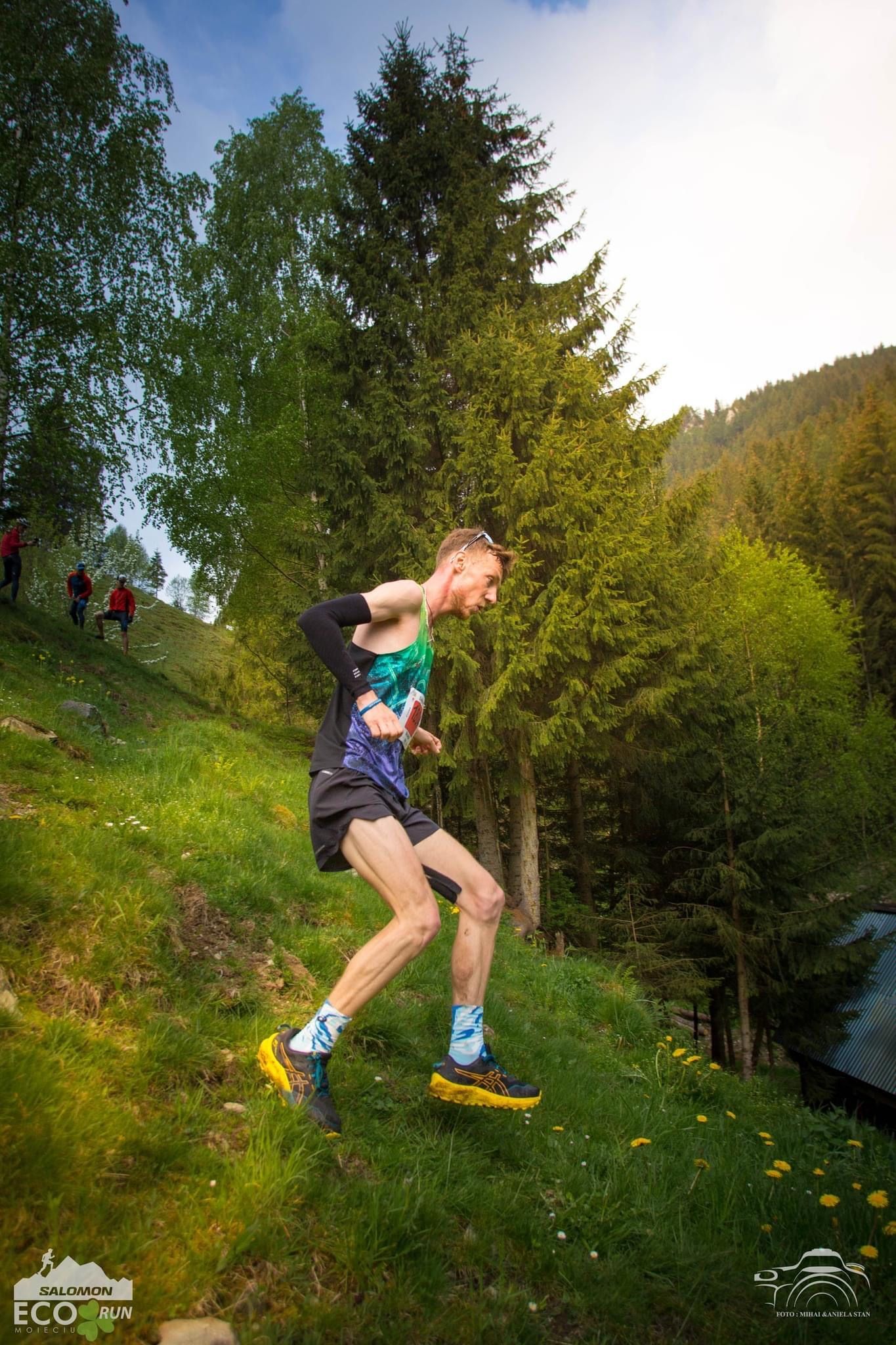 Și așa am reușit să obțin locul 2 în cursa de cros, "pierzând" pentru 13 secunde. Dar, lăsând gluma la o parte, dacă era să pierd această cursă în fața cuiva, mă bucur că acesta a fost Bogdan Damian (care își continuă forma extraordinară în care se află). Mi-a plăcut foarte mult cursa și m-am bucurat de atmosferă și de timpul petrecut alături de prieteni alergători. Și a reprezentat un antrenament excelent pentru ceea ce urmează.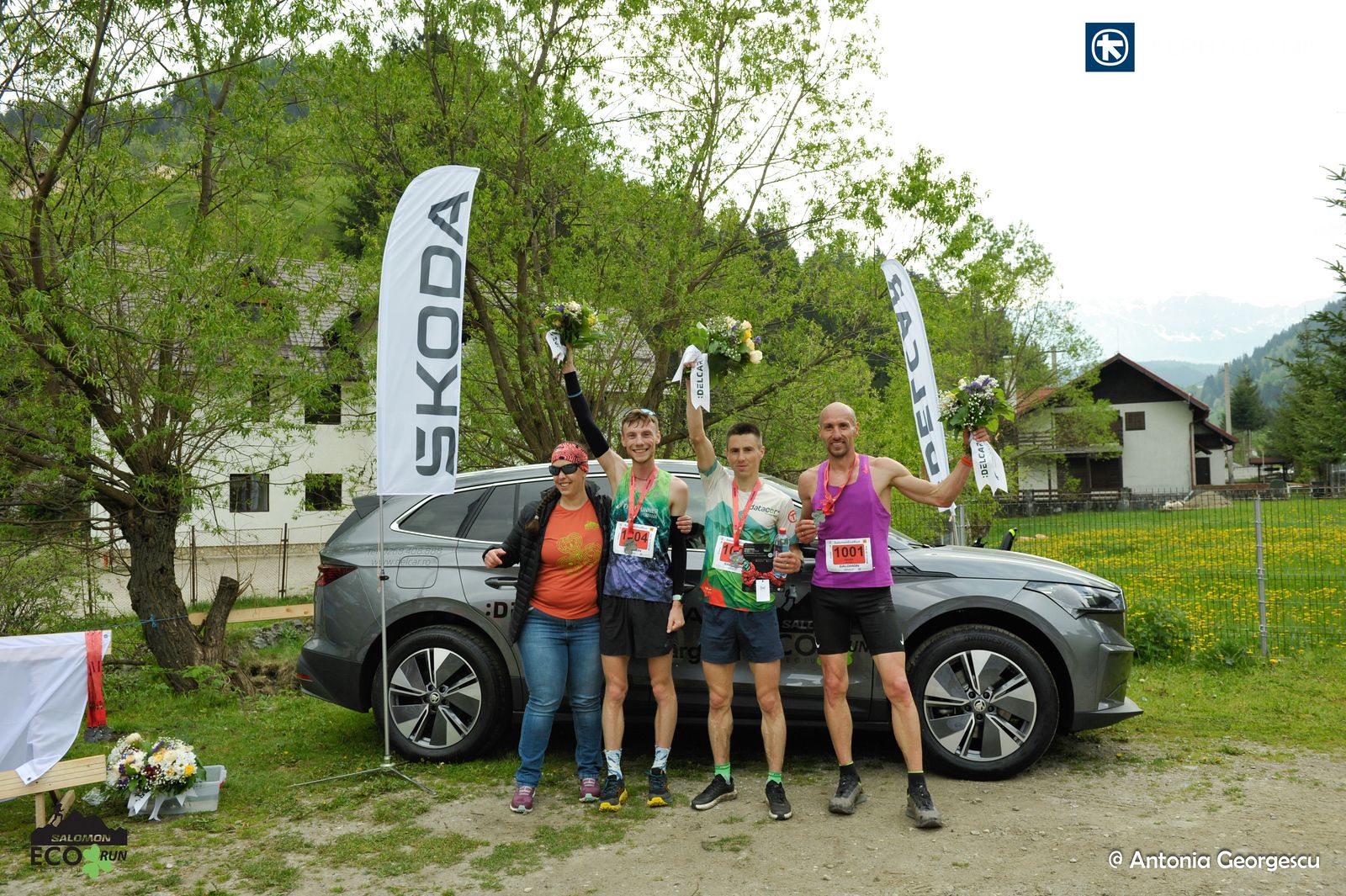 Am alergat în perechea mea de ASICS Gel Trabuco 11, care și-au făcut treaba excelent, în special în zonele de coborâre, unde sunt puțin mai împiedicat, însă, datorită lor, am rămas în picioare (la propriu). Pe zonele mai plate, i-am simțit puțin grei pentru preferințele mele, însă poate fi o consecință a noroiului de pe traseu. Dar, pentru cursele mai tehnice, sunt exact ceea ce trebuie. De asemenea, echipamentul meu ASICS FrontRunner Romania și-a făcut prima reprezentație în munți (și cu siguranță nu ultima) și, pe lângă asta, cred că mi-m găsit noile șosete norocoase. Vă las pe voi să ghiciți brand-ul.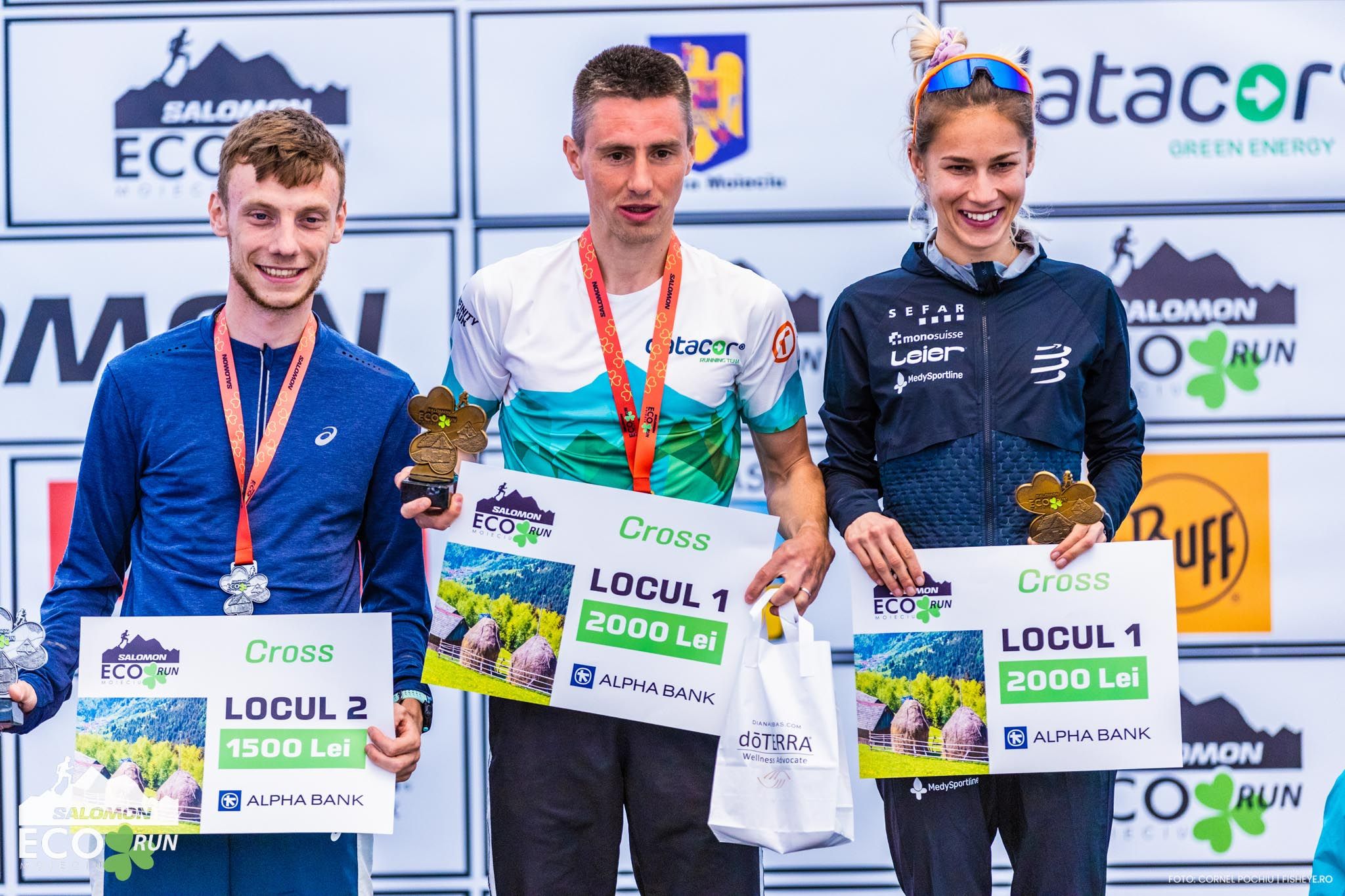 P.S.: Mi-am găsit cel mai înfocat suporter, o să adaug o poza cu el, poate de asta credeam că zbor (pentru cine cunoaște).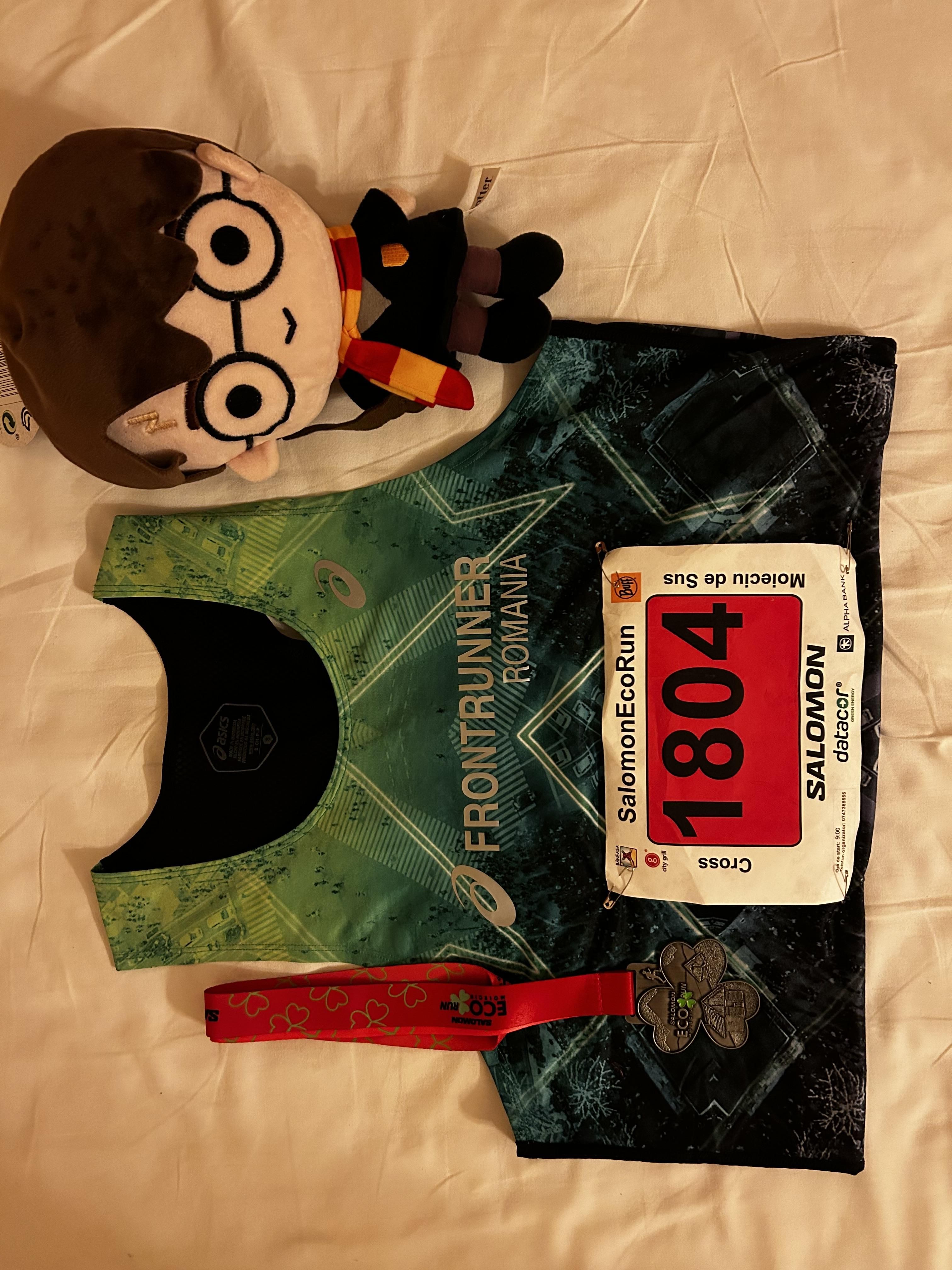 #ASICSFrontRunnerRomania #NothingFeelsBetter
English versions:
EcoRun 2023 - second place
I almost got the win, but then the steep downhill came…
I ran a lot of very big and well organised races in Romania and internationally, but I heard from running friends that EcoRun is "The it" race. So, I decided, as a preparation for World Mountain Running Champioships (Innsbruck-Stubai, 6-10th June) to go and give it a shot. And it didn't dissapoint.
EcoRun has one of the most magnificent courses that I've seen so far. It has 2 races: cross (14km, +600m elevation gain) and marathon (42km, +2400m elevation gain), which consists of 3 different loops (14k each) and, after completing all 3 laps, the course looks like a clover. (Photo) I chose to run the 14km race.
Anyways, the startlist was packed with very good runners, but I was confident in all the work I've put in and my motivation was very high (after winning the Balkan Mountain Running Championships a week prior). So, after the start, I placed myself amongst the very best runners, or at least I tried, because the pace at the very beginning was so fast (3:16/km on a false flat section doesn't give you to much time to breath).
After the first 3k on the false flat section, the very first uphill came I was like "I can finally relax", as if that first uphill was something you could relax on… But it quickly became a manageable pace and I started to enjoy it. I was in a group with other 2 runners and slowly but surely we were opening up a gap. After 5k, where the first uphill ended, the downhill section started, so I tried pushing a little bit the pace, after sawing that the other runners weren't that comfortable either.
One of the guys started drifting back a little bit and suddenly we were only 2 of us fighting for the victory. After a flatter section, were I seemed to struggle a little, I caught the runner in front of me on a downhill section and then we ran together untill the very last 2k, where I decided to push the pace on the last downhill.
Realising I was in front of the race and only having to run the downhill, brought back my energy and I was flying down the hill, at least this is what I thought. I didn't know how steep the last 500m of the downhill were going to be, so I thought nothing could go bad. But all of a sudden, I saw a figure passing me like we were on road and didn't look back untill the finish line, leaving me just wondering. I went from thinking I could win the race to thinking how he can run that fast on a downhill like this in .2 seconds…
This is how I finished the race in second place, "losing" the race for 13 seconds. But I really enjoyed the race and the atmosphere and hainging out with running friends. And it was a really good training for what is to come.
I ran in my ASICS Gel Trabuco 11, which executed their job pretty good, especially in the downhill sections, where I seem to be quite hindered, but they kept me on my feet (literally). On the flatter sections, I felt them a little bit too heavy for may personal taste, but it could be a consequence of the muddy terain. But, for more tehnical races, they are perfect. And also, my ASICS FrontRunner Romania vest made its first apparence in the mountains (but for sure not the last), and besides that, I think I found my new lucky socks. I'll let you guess the brand. ?
P.S.: I found my biggest supporter yet, I'll insert of photo with him, maybe that's why I thought I was flying (if you know, you know).
#ASICSFrontRunnerRomania #NothingFeelsBetter
scris de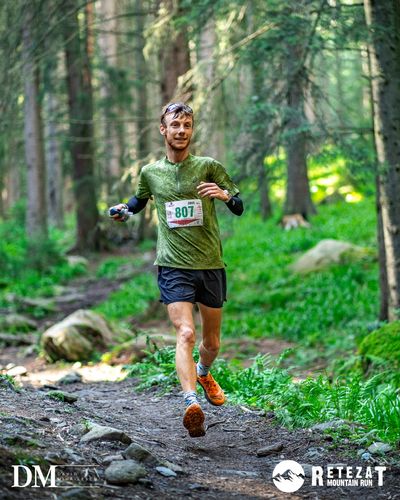 Rares Miklos
Sportiv de performanta/student de la Sighisoara


Club: CSM Sighisoara

Disciplinele mele