ASICS running shorts and vests, always making me feel and look cool.
I ran my 4 marathons on 4 continents in 4 months during September to December 2022 in the same ASICS running shorts, singlets and shoes. Well the Nimbus 24 shoe has always been my favourites and I used the same set for all 4 races. Needless to say, they served me superbly well across the world. Super comfortable and easy on the feet, whether this was in Berlin, Cape Town, New York or Abu Dhabi. They may still have some miles left in them, but not much after all the traversing across the world. 
However, the real star of these races were my awesome, light weight and durable ASICS running shorts and singlet. While I had to use long sleeve  under vests due to the cold weather (personal preference), the singlet was just light enough and easy to run with;  and the shorts, while a tad 'short' for my liking, helped me manage these runs extremely well. No chaffing, no stickiness and just perfect for the long run. Perfect combination, always making me feel and look cool !
written by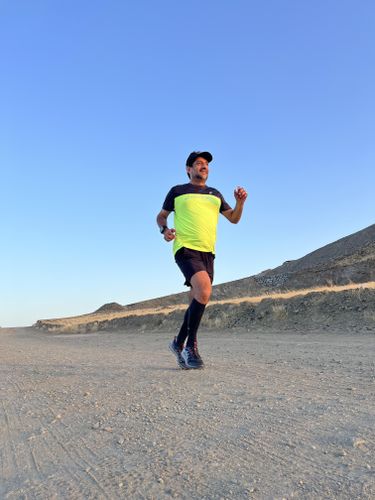 Suleman Mulla
Consultant from Jeddah

Age group: 50
Club: Jeddah Running Community

MY DISCIPLINES