I'm a road warrior. Feeling most comfortable when the asphalt kicks me forward during my daily runs. I am also a dedicated OCR-contestant and I was really excited when I opened a new gift from ASICS and found a new pair of ASICS Fujitrabuco 9. The new trail shoe!
I was still in the city and the streets were covered by snow and ice but I wanted to try them out at the near by military obstacle track.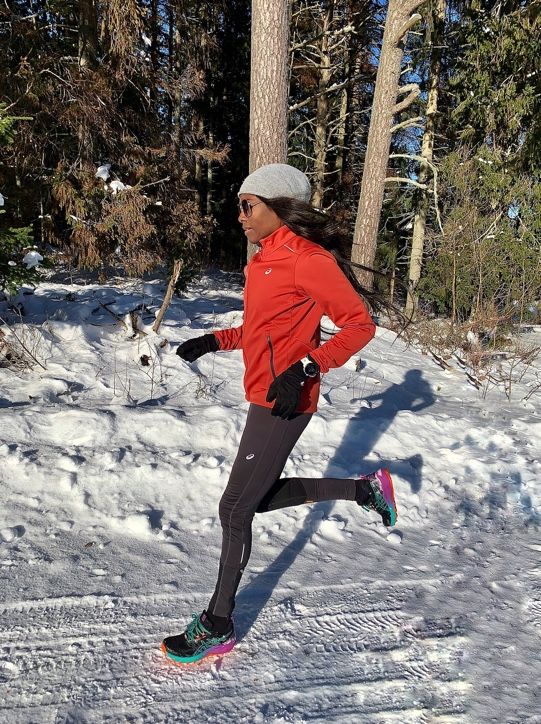 As soon as I got out of the appartment I was amazed by the increadible traction and grip. It was so comfortable running in the slippery streets, I ran a few extra kilometers before I left the streets for the obstacle course.

After two more hours of running in the muddy forest and climbing up and down the military obstacles, I can assure you that these shoes do a terrific job on slippery terrain.

With excellent durability, protection and grip they help you master any uneven or slippery surface, safely.
The next test was the trails around my country house the following weekend.
Due to my past strained foot I often tend to tighten up when the conditions are unpredictable, but the steady grip of these babies made me relaxed. Even jumping from one slippery rock to another was pure joy!
I can't wait till my next OCR race!

News & Facts
The GEL-TRABUCO™ 9 shoe has been re-engineered from top to bottom. After reimagining the shoe's upper, this version weighs about 30g less than its predecessor GEL-TRABUCO™ 8.

The advanced comfort comes from the FLYTEFOAM® midsole material that's coupled with GEL® technology cushioning in the heel.

The show is also equipped with a DUOMAX® support system that creates a more stable ride. 
The placement of foam on the medial side of the midsole offers a firmer density that keeps the foot from rotating inward too much (overpronation).

The lugged outsole pattern features ASICSGRIP™ rubber while incorporating an uphill and downhill lug pattern on the lateral and medial side of the shoe to improve traction on slippery terrain.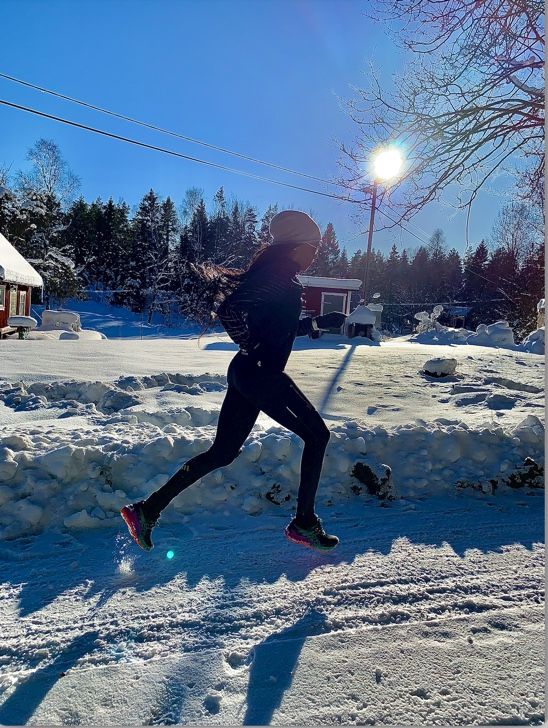 Additionally, a rock protection plate helps the outsole stay flexible and shield the foot from abrupt terrain or trail debris.

Who's it for
This rugged and comfortable trail running shoe is for the off-road runner seeking excellent durability, protection, and grip.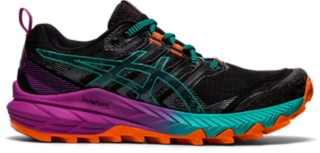 GEL-Trabuco 9
The GEL-TRABUCO™ 9 shoe has been re-engineered from top to bottom to assert itself as an all-around trail pioneer. Rugged and comfortable are the two terms that best describe this trail running shoe. It's for the off-road runner seeking excellen...
KÖP NU
skriven av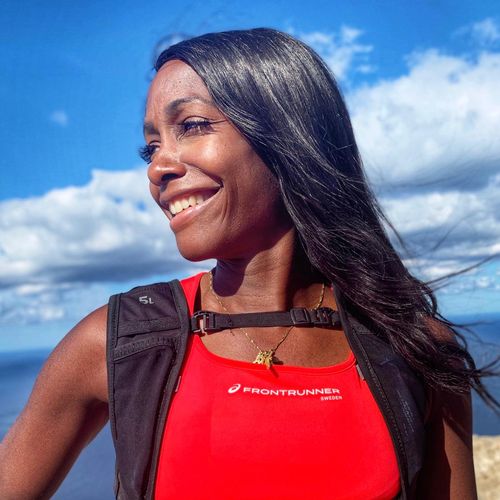 Arina Thorén
Chef Produkt Novamedia från Stockholm

Åldersgrupp: 49
Klubb: If Linnea
Coach: Min brother
Mina discipliner