I follow 79 year old Lars as he takes on trail running race for the first time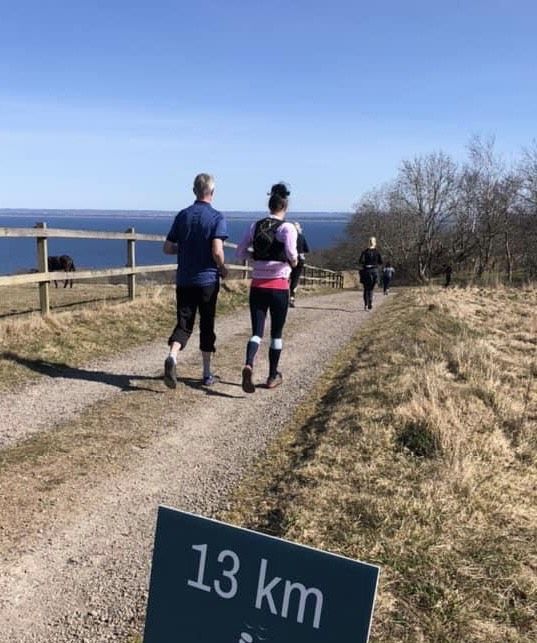 As some of you who follow my blog may know I have been running a trail running group. The group has been a great way to share my passion for trail running and introduce people to the passion of trail running and some of my favorite runs in my local community. The group has a wide range of people, ages and experiences among those is Lars who is 75 and has come from a background of road running in his past.
This weekend I had the privilege of joining and pepping Lars as he took on the Half marathon 21.4km Torekov to Bastad trail race. 
I joined Lars and a few others from my group at the start line and gave them a warm send off on their journey. I knew it best to let Lars settle into his rhythm and that I'd join him in a few km's time. He has really added to his trial technique and pace and letting him find his feet and enjoy those first few steps on his journey to his goal where important.

I caught up with Lars at about 6 km and it was no surprise to find he had a good pace and had settled well into the race. I decided at this stage to join him on his journey and we chatted and enjoyed the beautiful scenery of the Bjare coastline. At the water aid stations I made sure to make sure he kept up the hydration and snacks so he could maintain the effort in the hills up to Hovs hollar.
The hills and cliffs of the run can challenge the most experienced trail runners and Lars showed the feet of a man half his age and he tackled the narrow passes. The effort and lead up of the group really showed through and his passion was infectious as he conquered the Hill and passed the halfway mark and began the homeward leg.
The homeward stretch now and Lars drove it home towards the finishline, the excitement i felt at his achievement was amazing. It was such a humbling experience to be able to share in someone's journey to a goal they have worked towards for sometime. This is the very reason I love running and the running community. It doesn't matter if its your finishline or someone else's if you share the journey you get to share the passion and the joy. Its amazing what one person can achieve but even more amazing what we as a community can do together. Thanks to Lars for letting me be apart of such an amazing first trail race at 75 years young.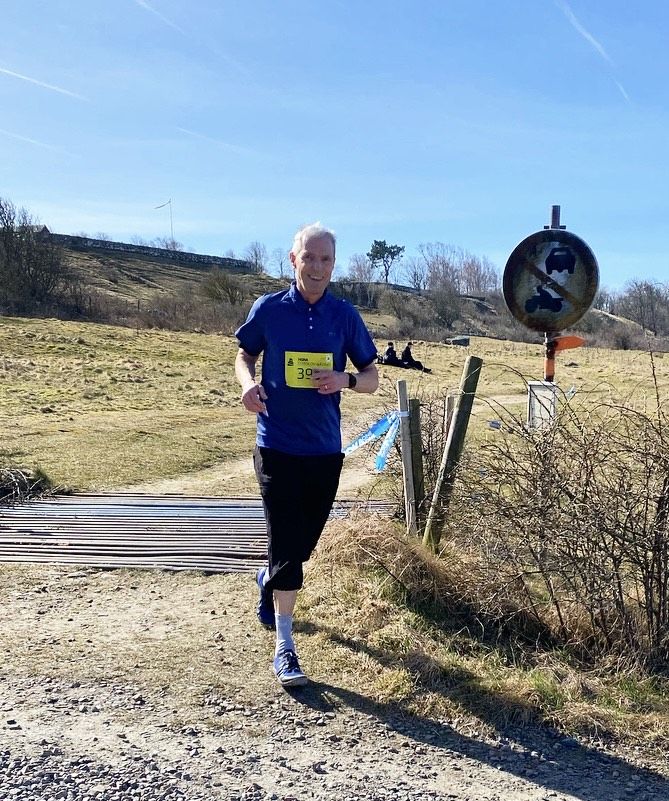 skriven av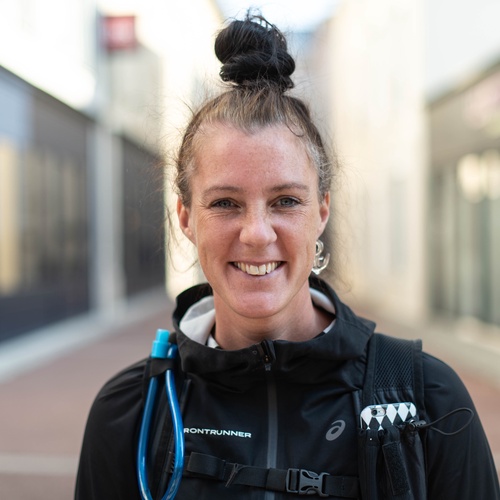 Mina discipliner